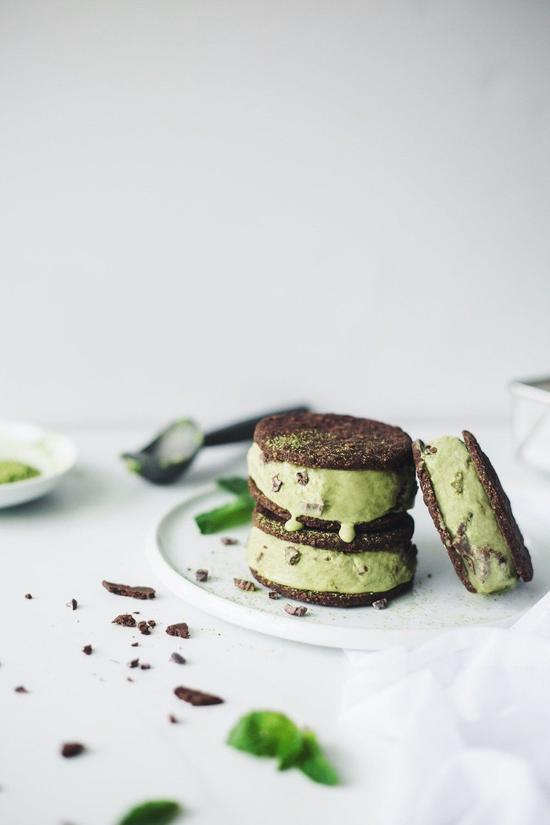 Believe it or not, even though it's still a half-frozen-half-slushy wasteland outside, March 20th marks the start of spring. But because it could be eons until the first visual signs of spring (the perks of living in Canada, eh?), and with St. Patty's around the corner, we're adding green to the menu — matcha-style. 
If you're new to matcha or haven't experienced it outside the standard barista-made latte, allow us to enlighten you with this one simple fact: matcha + pretty much anything = a match made in heaven. And if matcha's brain boosting and detoxifying health benefits weren't enough, it's also incredibly easy to use. This concentrated green tea powder can be added to dozens of recipes and stirred into beverages hot or cold. And for the most nutrient-dense, adaptogenic benefits, go for JOYÀ's Focus Matcha Superblend. 
Check out some of our favourite matcha pairings! As you bite, sip, and scoop your way through this feast of greenery, let it be a reminder that spring is near.
Beverages
A superfood latte. AKA, cozy with some muscle.
It's like drinking a frothy mug of white chocolate, except without
the white chocolate.
The greenest of smoothies — with a touch of yellow.
Breakfasts
A little overnight oats for one serious superfood breakfast.
No more waffling — add matcha to your batter already!
Excuse us while we take a refreshing dip in this smoothie bowl.
Betcha can't eat just one scoop.
Snacks
The perfect to-go snack to save for later. Or eat immediately.
Pro Tip: Make these in bulk. You'll thank us later.
These cookies are the best of both worlds; Matcha and Dark Chocolate. 
Shortbread to bake by the dozen, again and again.
FYI, this is what the energizer bunny eats.
Desserts
One popsicle is nice, but two popsicles are even better.
Part cake, part breakfast pastry, and we want it all.
Matcha just turned minty fresh.

We've never been so nuts for a truffle.
Even with blueberry, this dessert is the furthest thing from being foolish.  
Get ready to drown all your ice cream in this gingery Affogato.