Indulgence, elevated.
Boost body + brain in 4 craveworthy bites.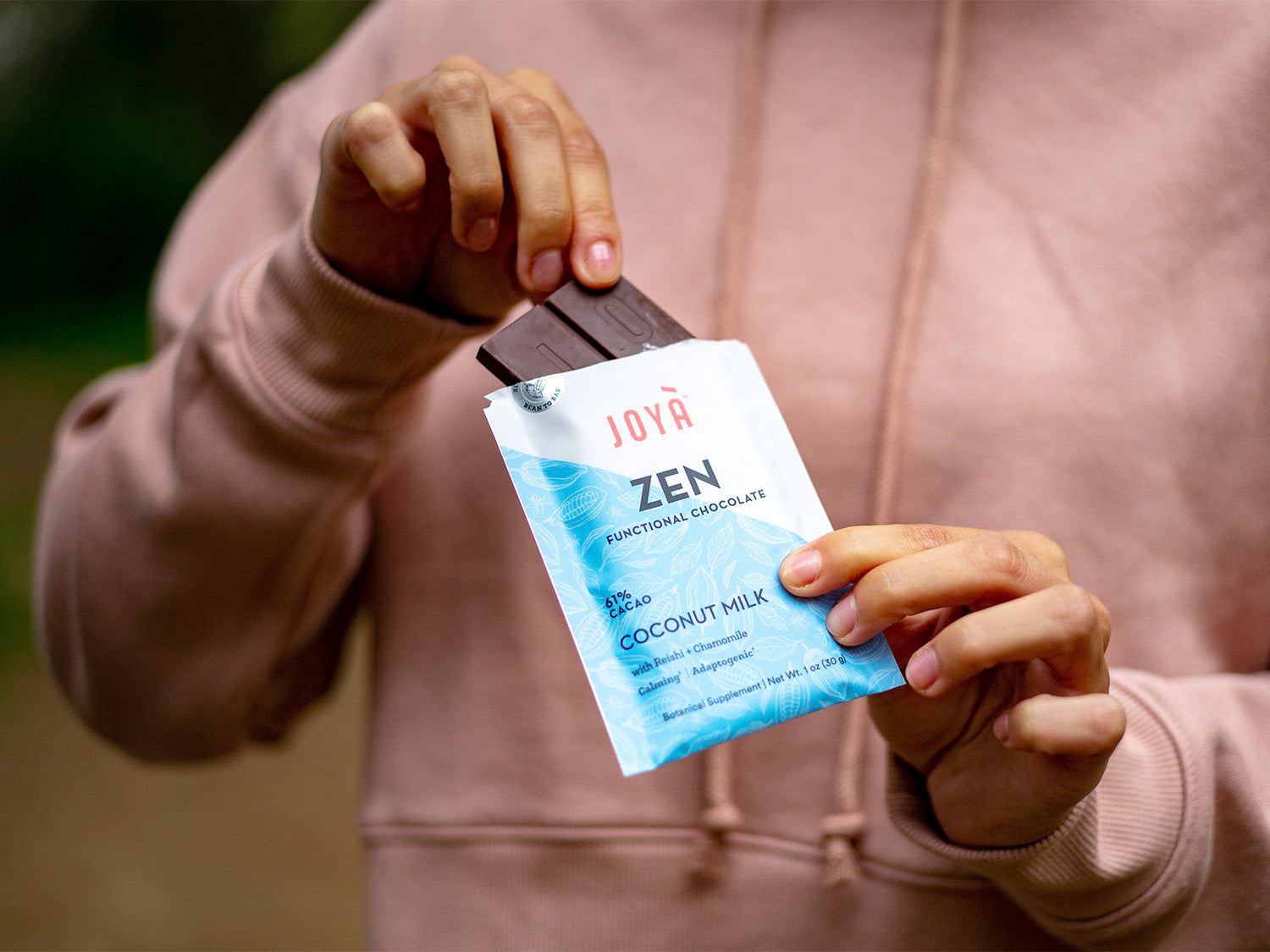 this ain't no candy bar
Chocolate, but better.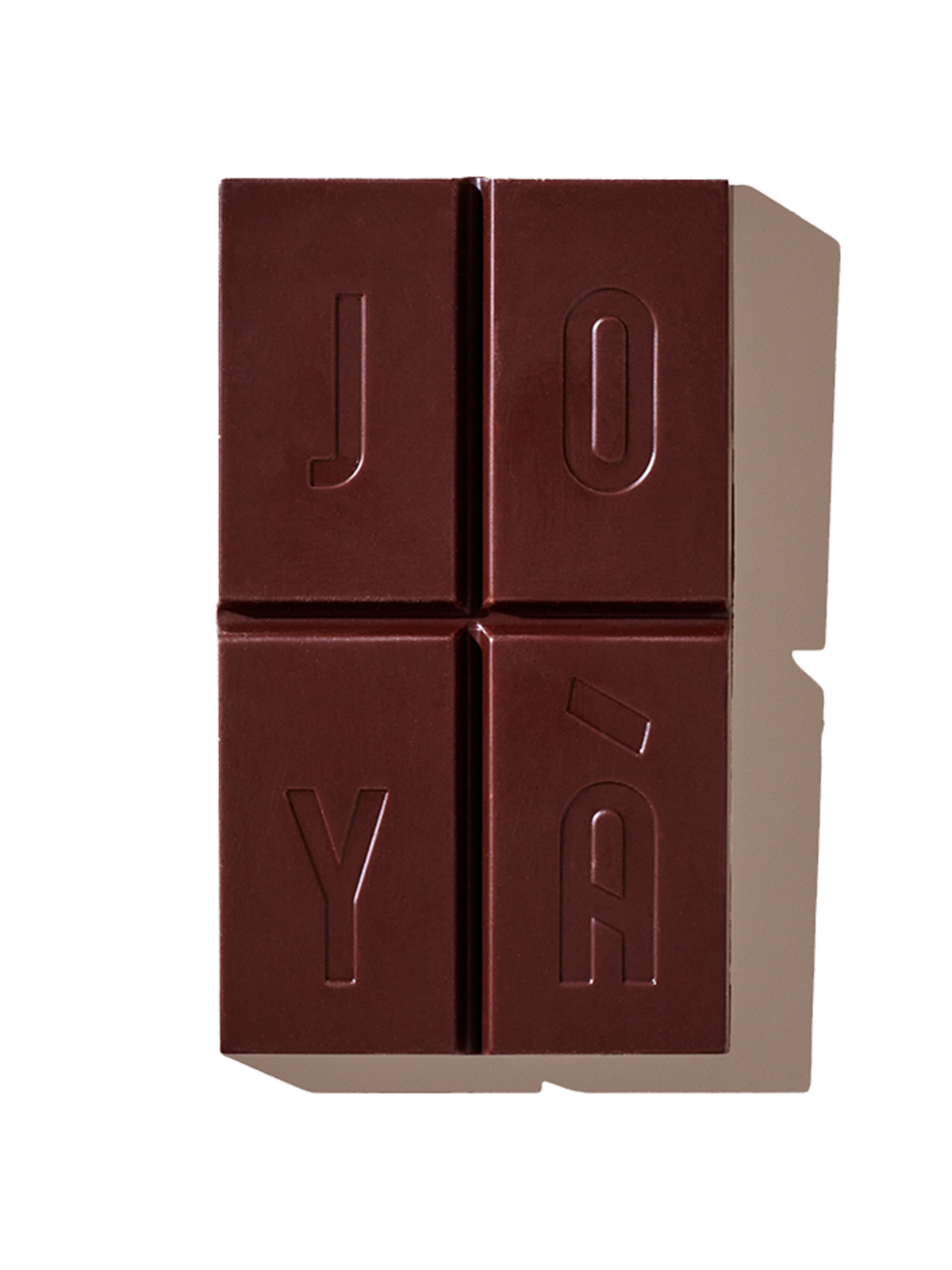 Brain + body boosting
Focus, calm + immune support when you need it most, all in four indulgent bites.
Nutrient-dense
Superfood chocolate packed with antioxidants, fiber, protein, healthy fats + magnesium.
Adaptogen-powered
Each bar's adaptogenic foundation helps you fight stress + keep your nervous system in balance.
Low sugar
Only 7 g of sugar or less from low-glycemic coconut sugar. No refined or fake sweeteners here.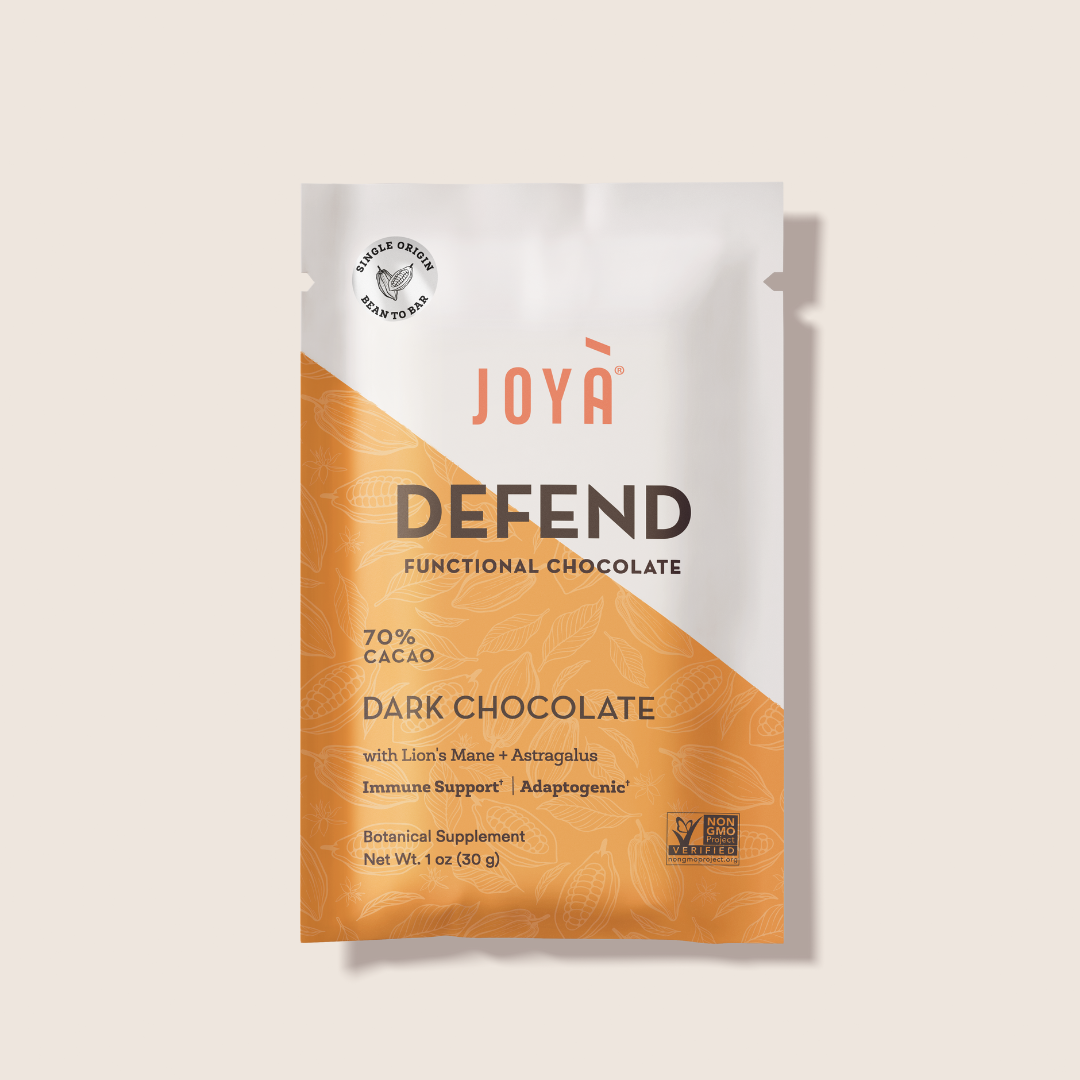 Defend
70% Cacao Dark Chocolate
Stay resilient with revered functional mushrooms and adaptogenic herbs. This fudgy, 70% dark chocolate is powered by lion's mane + astragalus extracts to support your immune system and fight stress.

Focus
60% Cacao Mocha Chocolate
When you need to get your head back in the game, find focus and alertness with synergistic nootropics and adaptogens. This smooth, 60% mocha chocolate features rhodiola + ginkgo extracts, perfectly roasted coffee and coconut milk.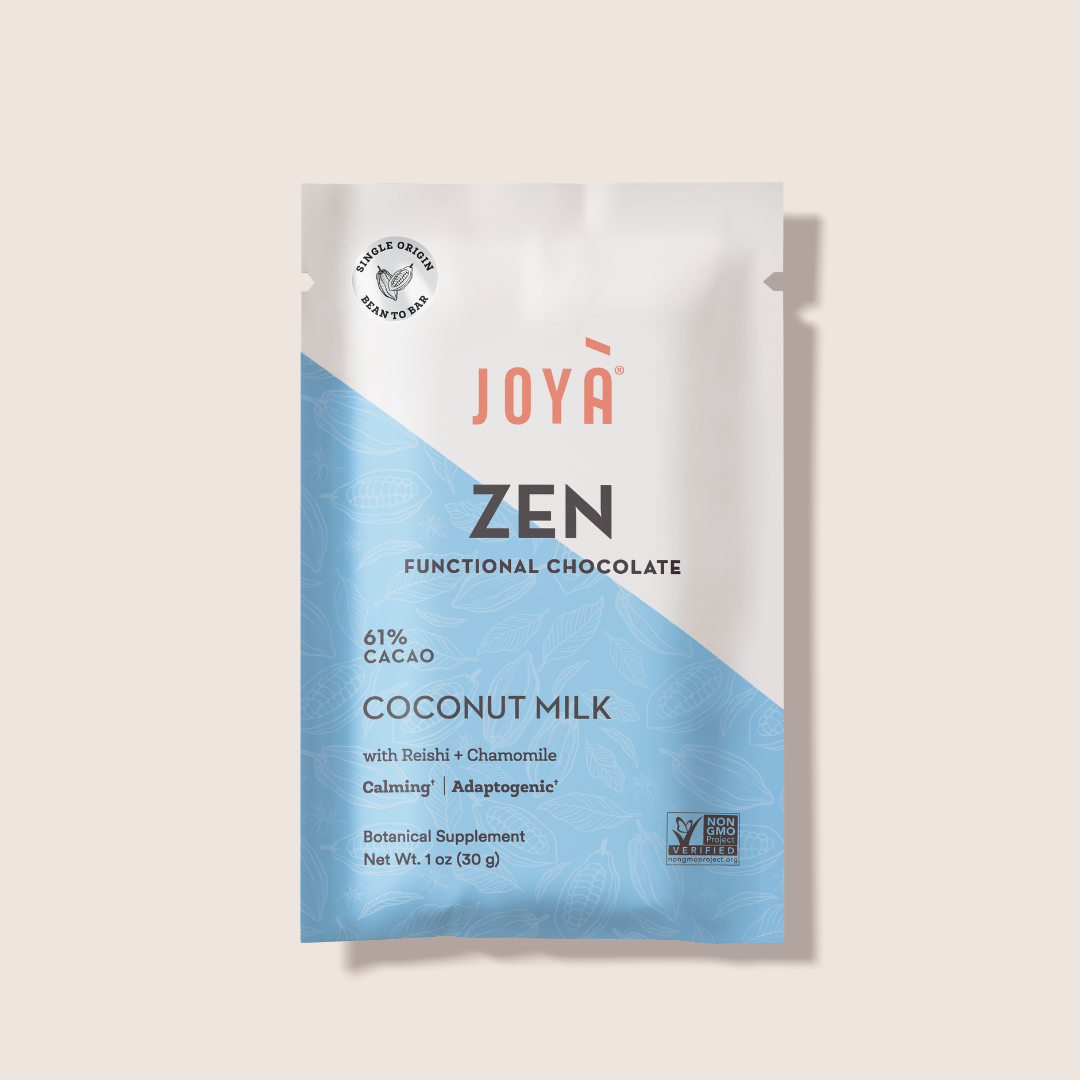 Zen
61% Cacao Coconut Milk Chocolate
Find your zen with calming herbs and adaptogens. This creamy, 61% coconut milk dark chocolate features chamomile + reishi extracts for restful evenings and a calm mind.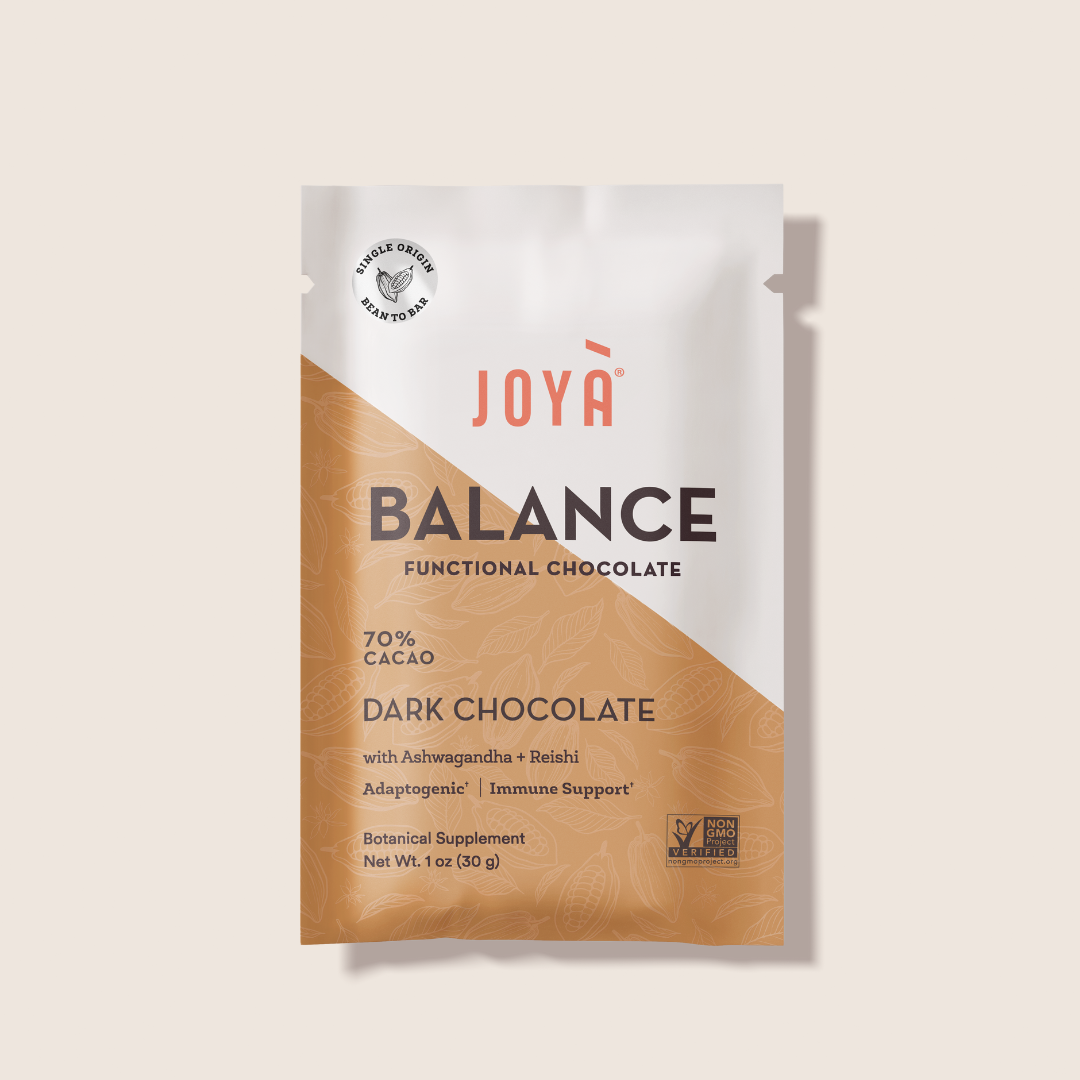 Balance
70% Cacao Dark Chocolate
Demanding routine? No worries! Find balance and calm with the planet's most prized adaptogens. This rich, 70% dark chocolate features ashwagandha + reishi extracts to fight stress and support balanced immune function.

Chocolate Sampler
Try all Chocolates
$26.00
Regular price
$28.00
Can't decide which chocolate is right for you? Looking for the perfect gift? Get the Sampler to try or gift all four decadent Functional Chocolates.