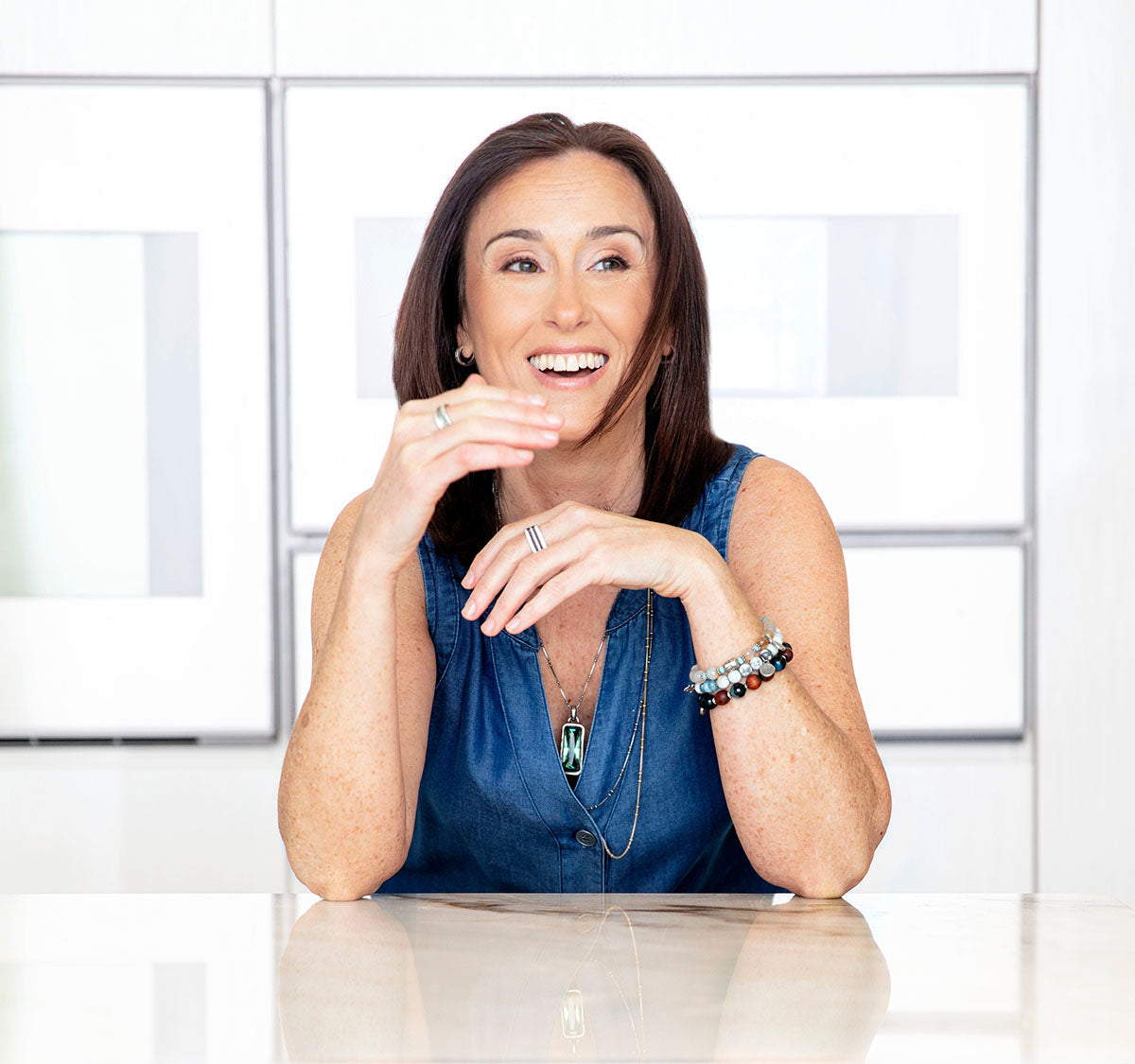 Founded by a woman, fueled by joy.
The mental, emotional and physical stress of my corporate law practice took a serious toll on my body. As my health issues peaked, I decided to leave law and study holistic nutrition. This new path not only introduced me to time-tested modalities of traditional medicine, but also to the powerful herbs that played a key role in my healing process.
I also discovered first-hand that all of the medicinal herbs on the market tasted like medicine. Shocking, I know. And also, that the products we need in order to support our health in the holistic way that our bodies function were nowhere to be found. So I decided to create my own.
I founded JOYÀ on the belief that our lifelong wellness journey should bring us joy: better ingredients, adventurous flavors, zero sacrifice. So I crafted products that nurture our bodies, minds and taste buds. Products that turn routines into meaningful rituals.
Welcome to The JOYÀ Life.
Ruth Elnekave
Founder & CEO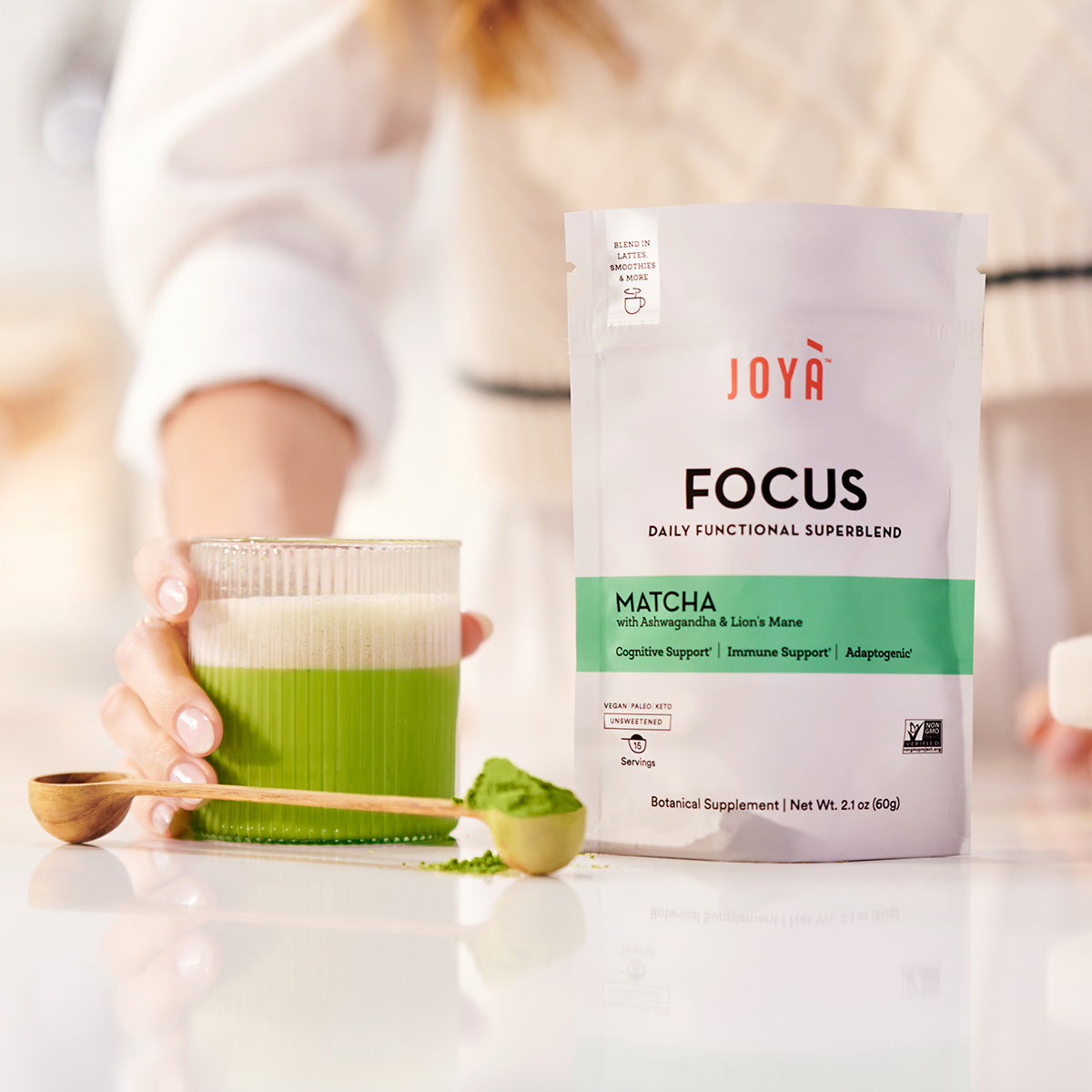 Wellness shouldn't be complicated.
From cure-all claims to 10-step routines, the wellness world has become noisy. And don't get us started on trendy health fads.
So, when we set out to create JOYÀ, we knew it needed to be simple, delicious, and something that you actually look forward to.
The result? Daily wellness, reimagined.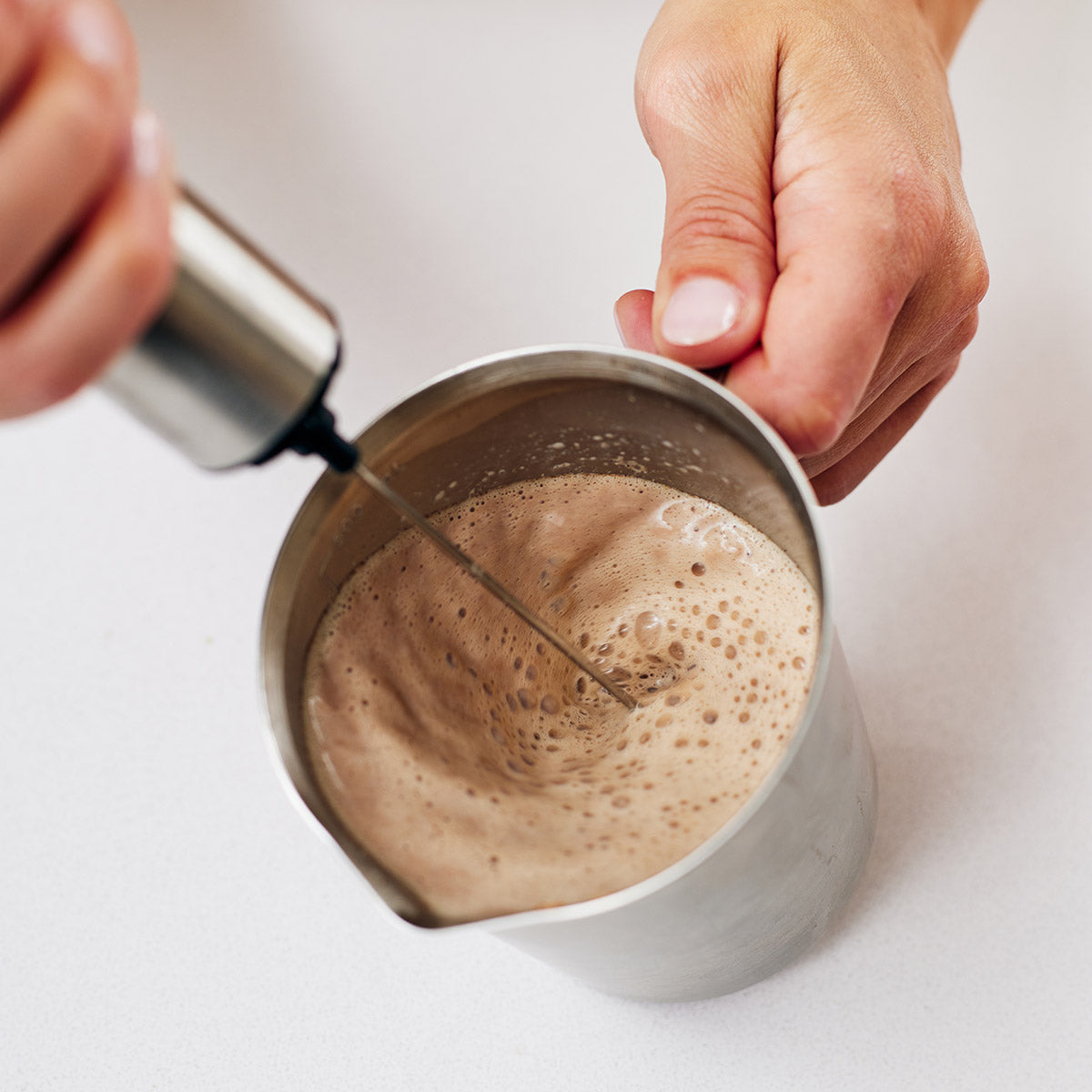 Everything you need, nothing you don't.
If you're anything like us, you care about what you put into your body. But knowing what you're consuming has become trickier than ever, especially with too many companies using misleading and confusing labels.
We pride ourselves on giving you exactly what we say. From third-party lab testing to zero additives—what you see on our label is what you get.
Holistic isn't just a buzzword.
For us, reimagining daily wellness is about more than just finding the highest-quality ingredients. It's about creating products that enable these time-tested, science-backed ingredients to amplify each other's effects—and benefit your body and mind, holistically.
Because as our boy Aristotle once said, the whole is greater than the sum of its parts.
Chef-crafted for those with great taste.
Your medicine cabinet called. It said it's full of hardly-touched bottles. And the main takeaway from that super normal phone call was: no one sticks with a wellness routine that they don't love. And popping pills is, well… hard to love.
That's why we craft Superblends and functional, bean-to-bar chocolates with adventurous flavors that you'll actually crave.