Functional Superblends
Whole body health in one crave-worthy daily scoop.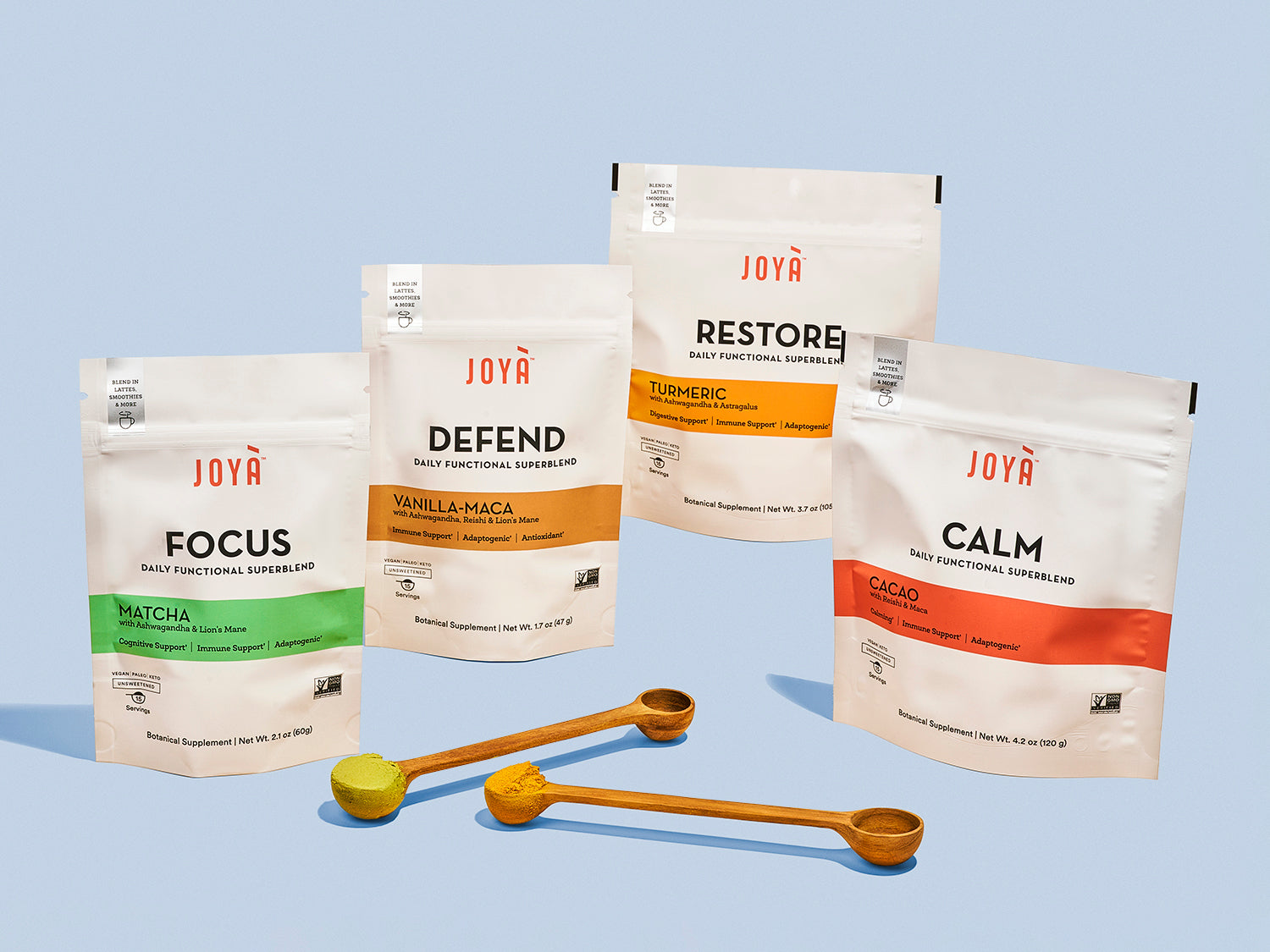 one scoop is all it takes
This is wellness, uncomplicated.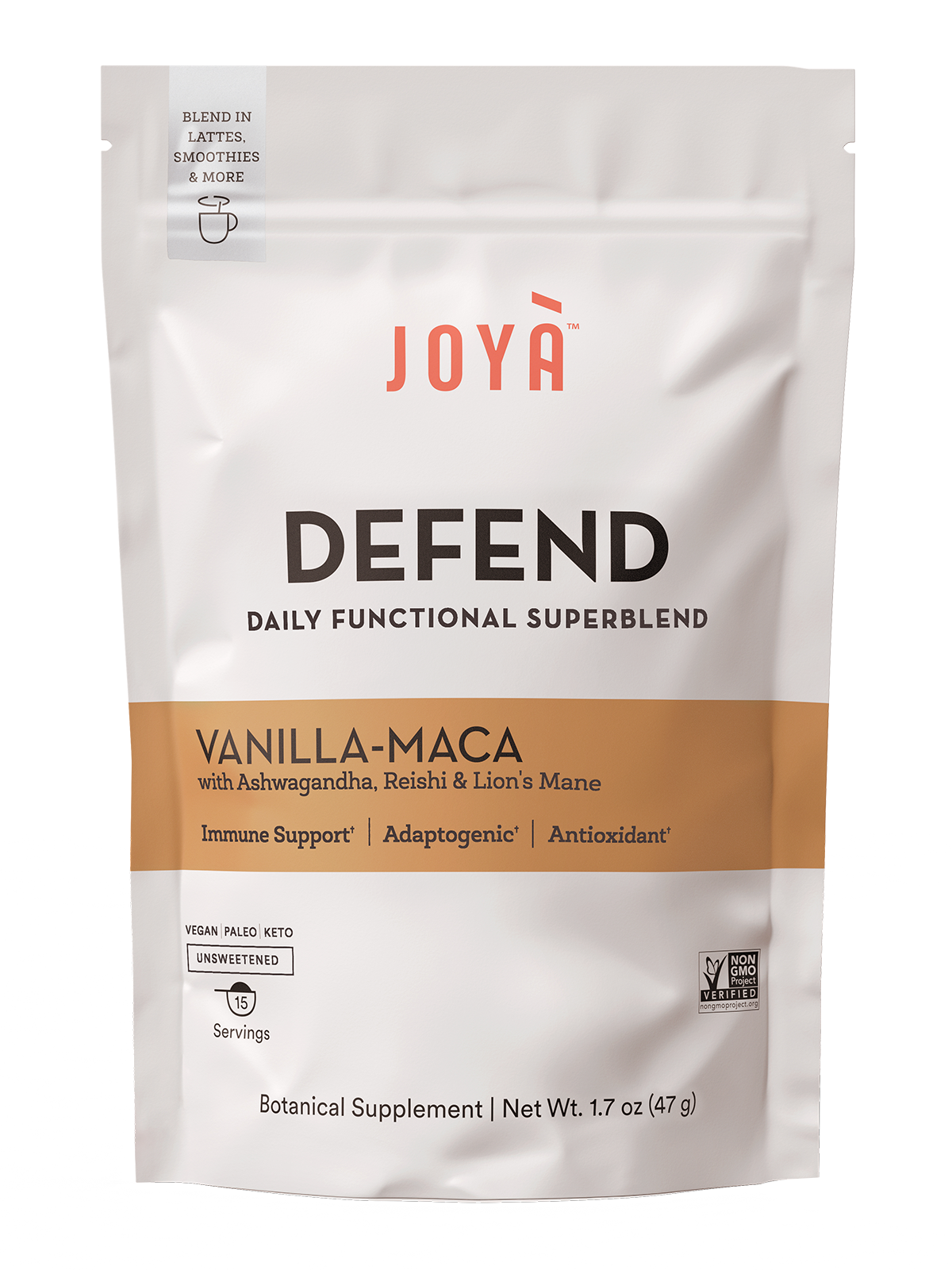 Brain + body boosting
Focus, calm, immune support, digestive support + more. What your body needs, all in one daily scoop.
Chef-crafted
For those who don't settle for anything less than great taste: products that give your body what it needs and your taste buds what they crave.
Adaptogen-powered
Each blend's adaptogenic foundation helps you fight stress + keep your nervous system in balance.
100% pure ingredients
Only certified organic and wild-crafted botanicals. Zero fillers, sweeteners, preservatives or artificial anything—ever.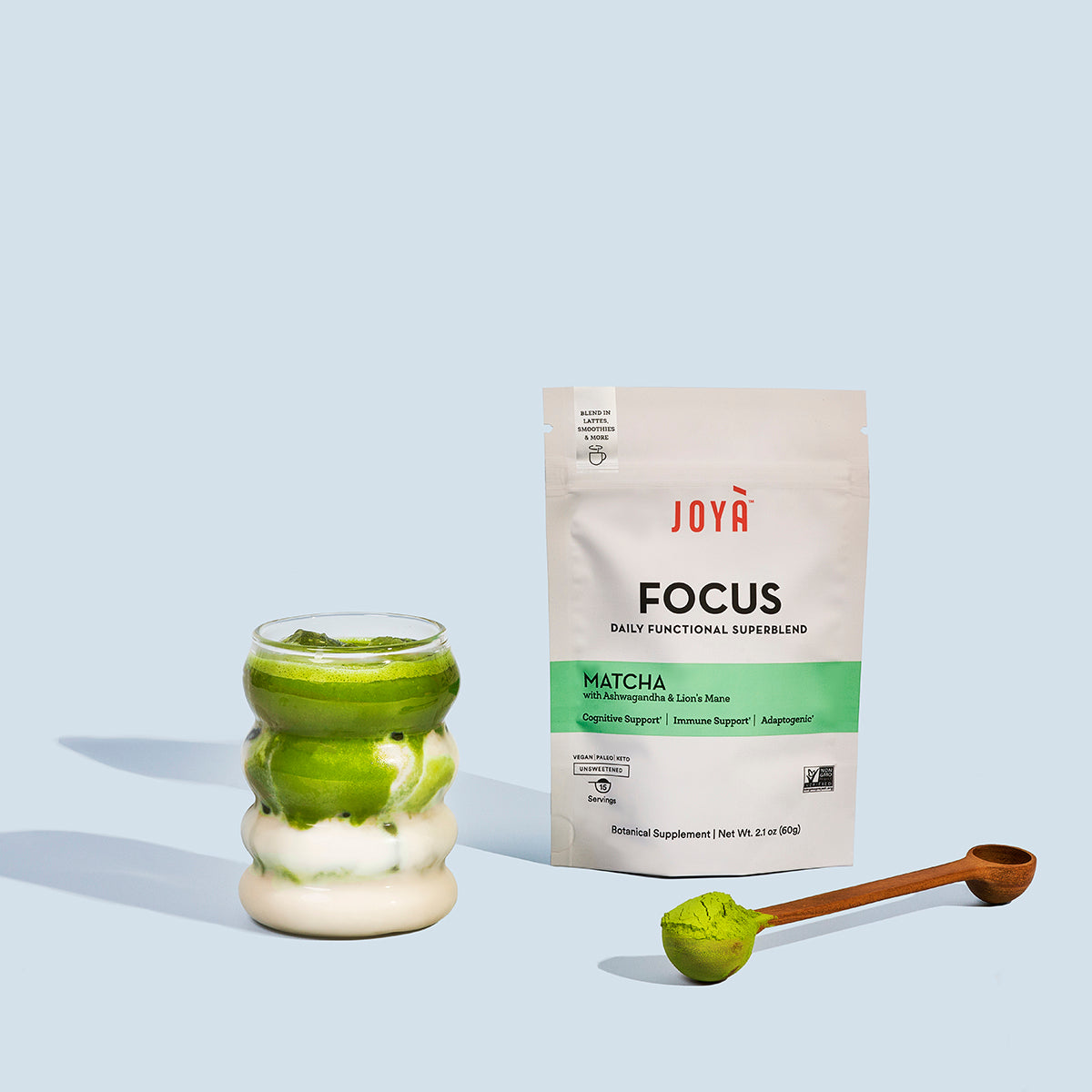 Focus
Matcha Superblend
Your coffee break has met its match-a. Find alertness + focus with this adaptogenic superblend of ceremonial grade matcha and powerful botanicals, including ashwagandha and lion's mane. Sip your way to a more productive you without the jitters or crash.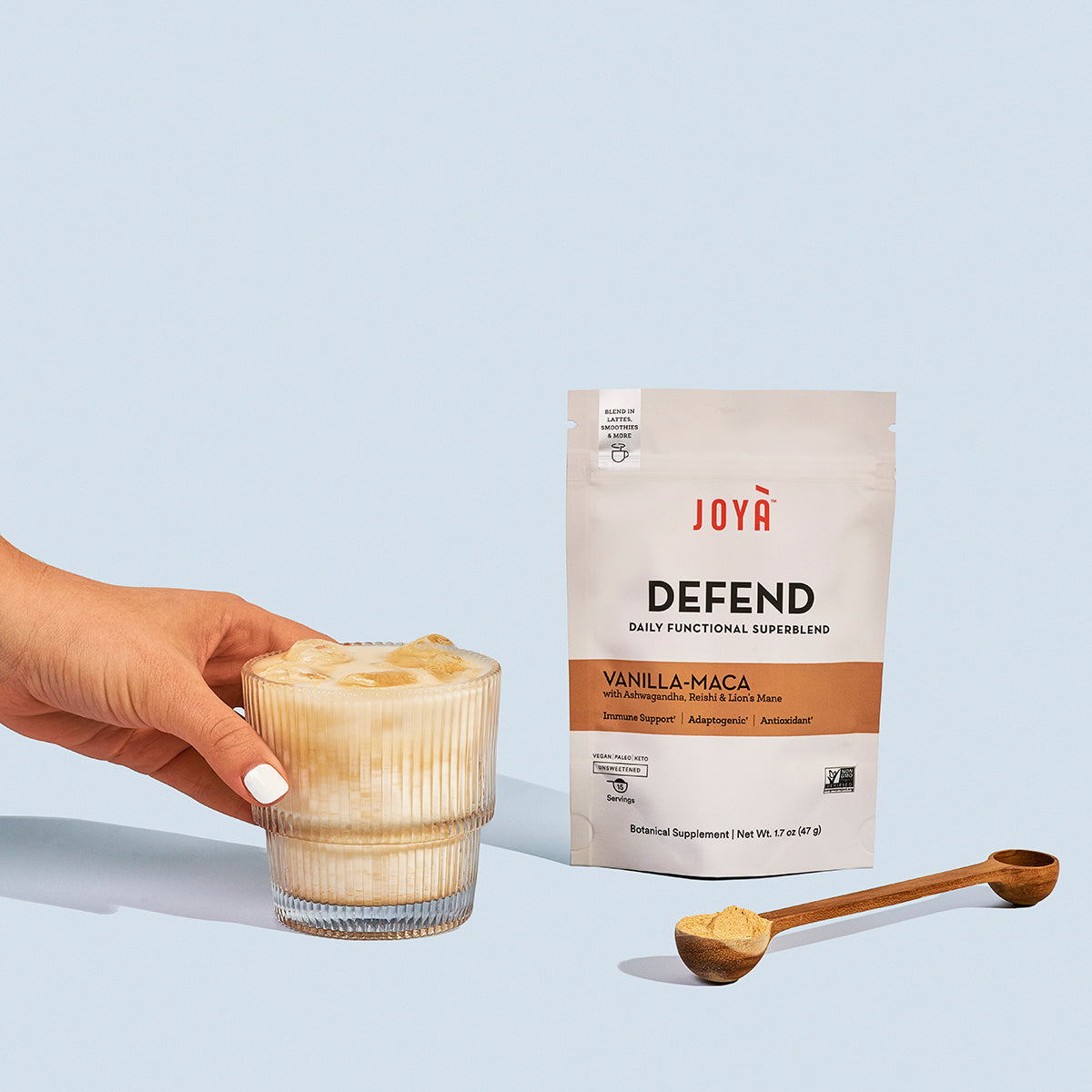 Defend
Vanilla-Maca Superblend
This is your daily dose of defense. We combined the most potent, synergistic herbs and mushrooms into an adaptogenic superblend that will transform your coffee, latte or smoothie into an immunity and stress support functional food.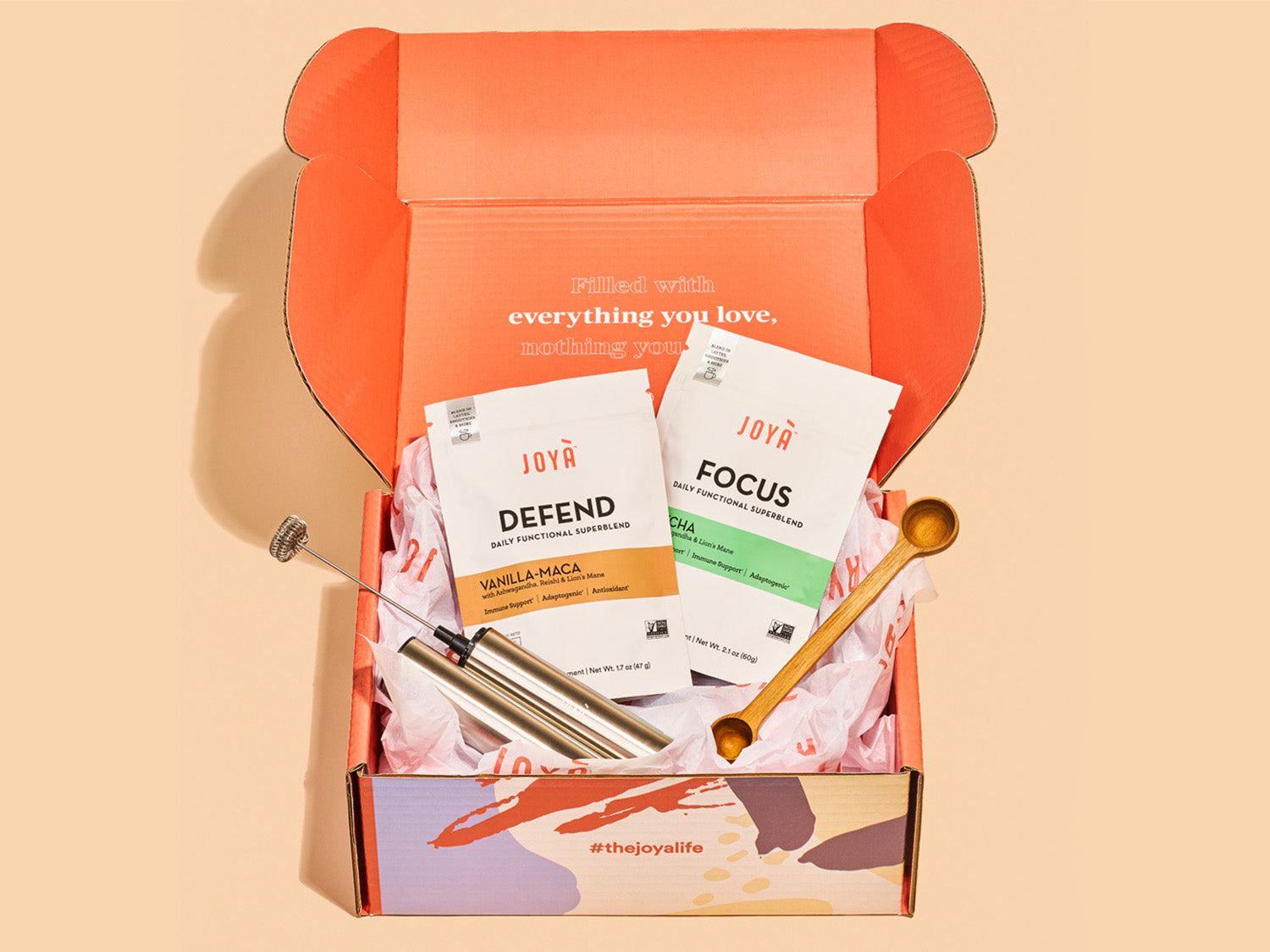 Subscribe + save
Start your new healthy habit by personalizing your subscription and saving every month. Plus, receive a free starter kit with your first order.
15% off every order
Free rechargeable frother
Free artisan-crafted scooper
Free shipping, always
Modify, pause or cancel anytime
100% money-back guarantee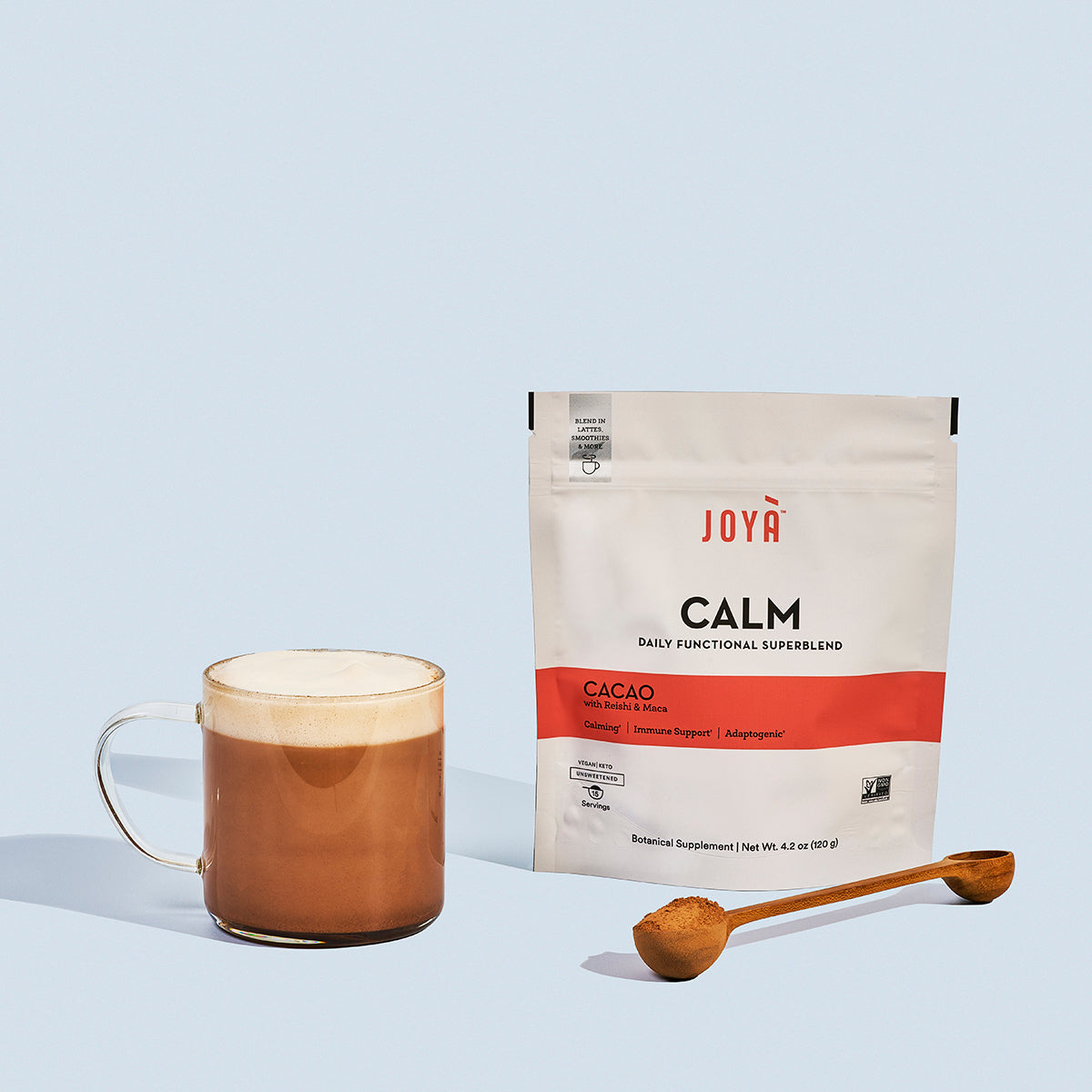 Calm
Cacao Superblend
Brew a cup of calm with this cacao-based adaptogenic Superblend. Reishi, maca and mucuna pruriens work in harmony to balance your nervous system and help you unwind when you need it most, day or night.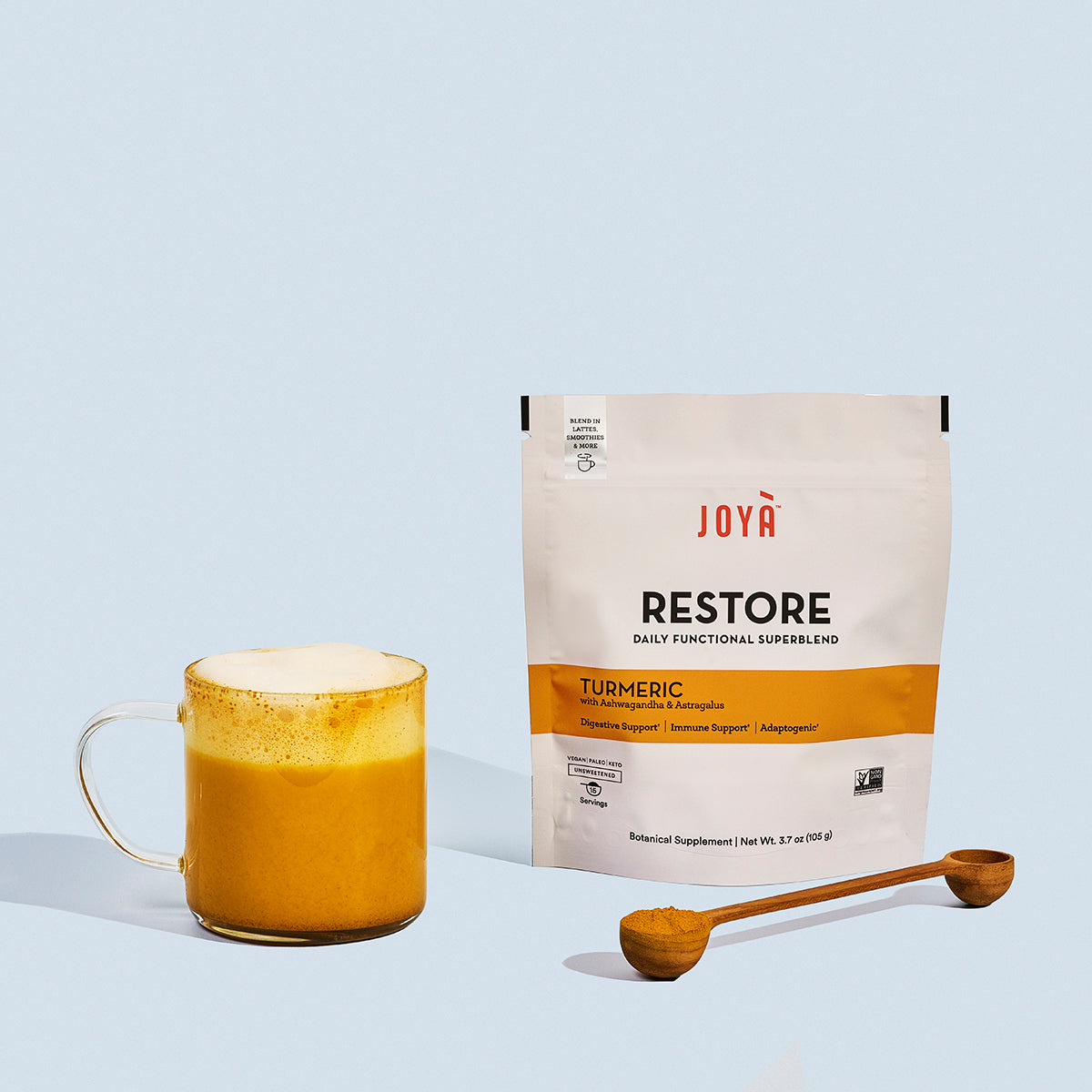 Restore
Turmeric Superblend
Restore and radiate from the inside out with ashwagandha, astragalus & turmeric in an invigorating, adaptogenic superblend.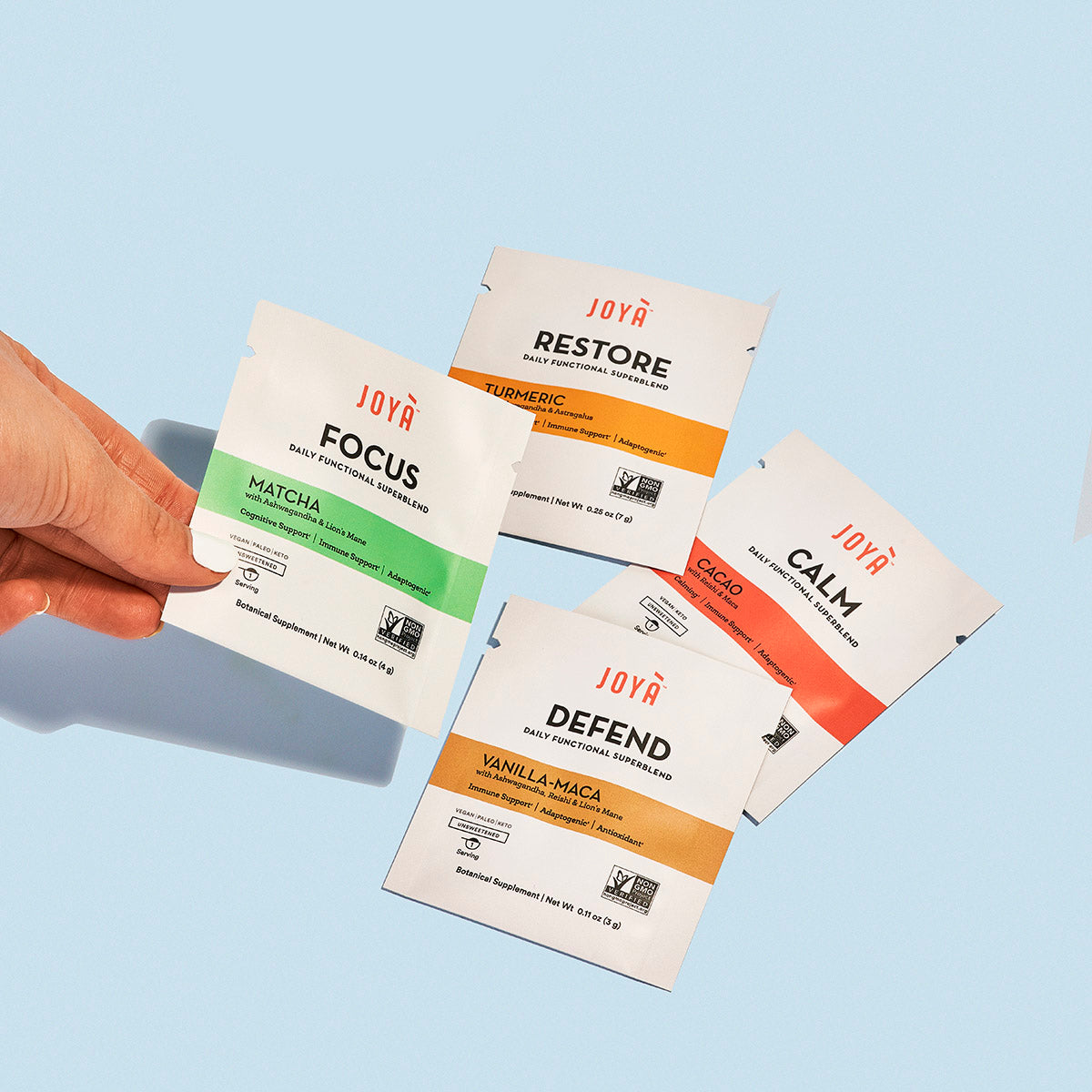 Superblend Sampler
Try all Superblends
Commitment issues? We got you. Try each of our craveworthy, powerful Superblends with this 4-pack of single serving pouches. It's as simple as dump, blend and enjoy.
The Sampler comes with free shipping applied at checkout.