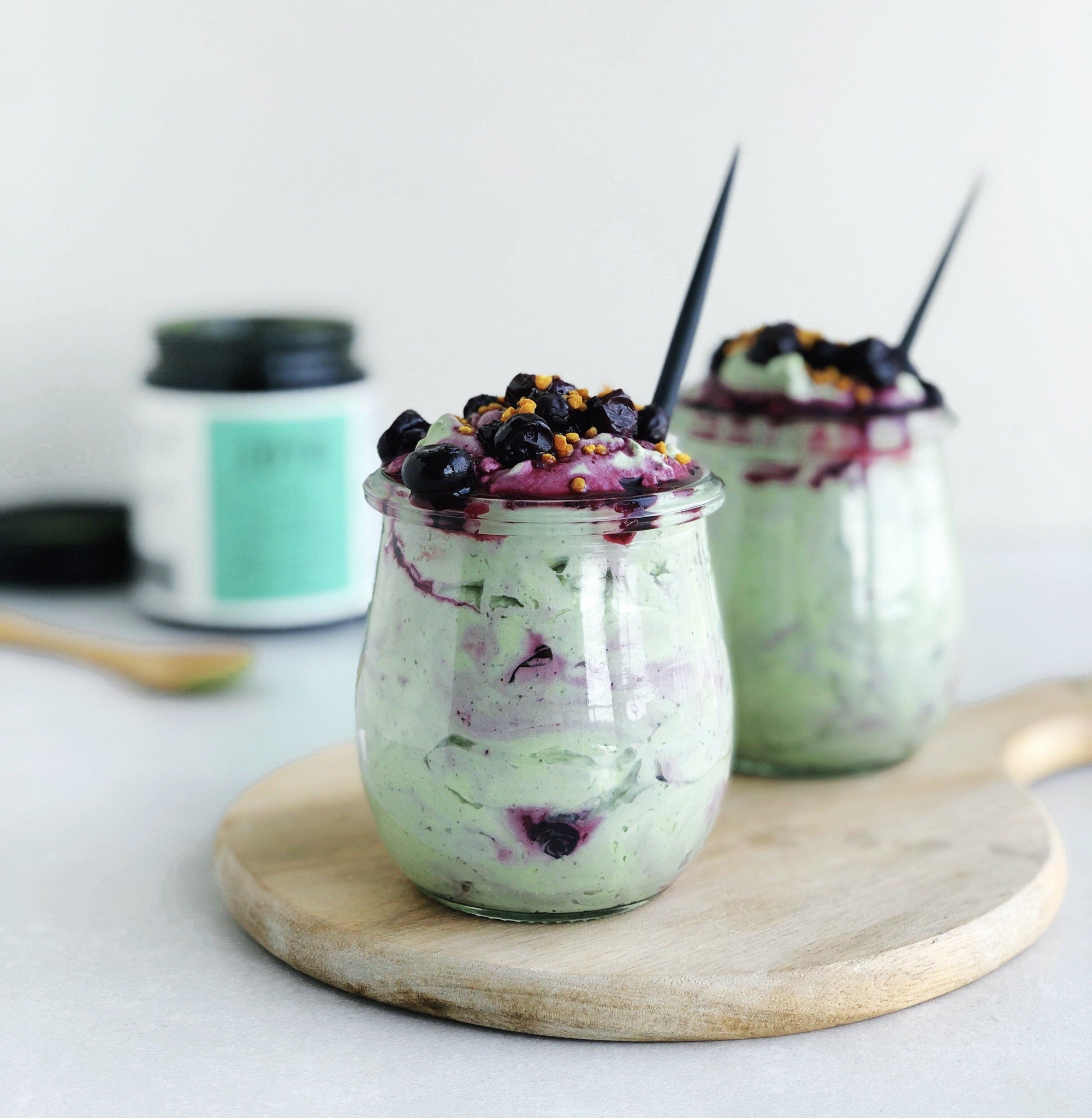 Instructions
Note: Unfortunately, cans of coconut cream and full-fat coconut milk do not separate and/or whip consistently — sometimes they work, and sometimes they flop (this has to do with variables such as additives in the ingredients and the level of fat). If your can of coconut milk does not fully separate into water and coconut cream, or your coconut cream does not properly fluff, you'll need to try again with a new can. While even sometimes the same brand can be inconsistent, the brands that we've found to work best are Aroy-D Coconut Milk, Aroy-D Coconut Cream, Savoy Coconut Cream (and they're also pure with no gums added!).
Make the blueberry sauce:

Heat 1 ½ cups blueberries and 3 tbsp sugar in a medium saucepan over medium heat. As soon as it starts to bubble, turn the heat down to low and continue to cook for 5 minutes, stirring occasionally. Take off the heat and stir in the lemon zest, lemon juice and remaining ½ cup blueberries. Transfer to a bowl and let cool to room temperature.

Make the whipped cream:

Remove the can of coconut milk from the fridge — do not shake — and immediately open the can. The solid coconut cream should have separated to the top, and the coconut water should have settled on the bottom (*see note above). Using a spoon, scoop out the coconut cream into a medium/large mixing bowl, and reserve the water for another use (we love adding it to smoothies and iced lattes!). Using a stand mixer or hand mixer (ideally with the whisk head), whip the coconut cream until thick and fluffy, adding Focus Matcha Superblend, remaining 1 tsp sugar and vanilla part way through whipping. 

To serve: Gently fold about ¼ of the blueberry mixture into the whipped coconut cream. Divide among 4 small glasses or serving bowls, top with remaining blueberry mixture and optional toppings, and enjoy!
Make ahead: coconut whipped cream can be stored in the fridge covered for up to 1 day before serving.