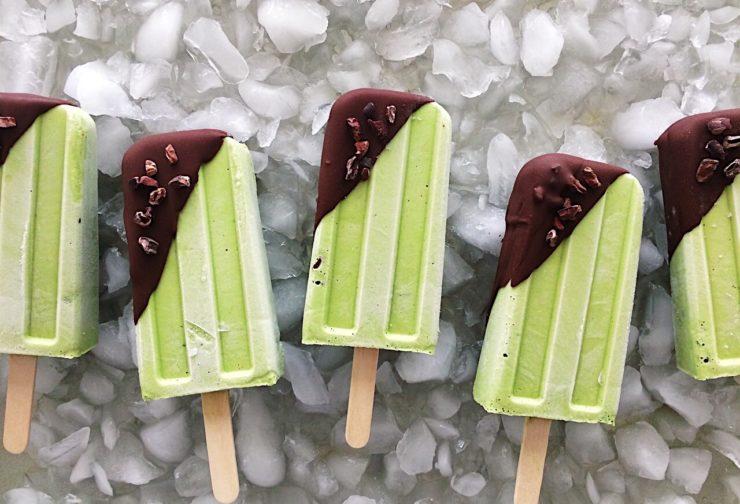 Place mint leaves in a sieve. Boil a pot of water. Holding the sieve over the sink, pour the boiling water over the leaves and then immediately place the sieve in the ice bath to shock the leaves. Drain and squeeze out excess water from the leaves.
Blend all ingredients (except the optional nibs and peppermint extract) together in a blender until smooth. Taste and add 1-2 drops peppermint extract, if using, and blend once again to incorporate.
Pour mixture into popsicle mold, filling molds 1/3 at a time and layering in a pinch of nibs after each third. Stir lightly after the last layer to distribute nibs.
Freeze for at least 4 hours or until frozen solid. Run outside of mold under a bit of hot water to loosen and remove popsicles.
If using chocolate shell, prepare the chocolate before removing the popsicles from the molds and let it cool to just above room temperature before drizzling on the popsicles. Once cooled, pour over popsicles and let chocolate harden for about 30 seconds. When ready, the surface will turn from glossy to completely matte.