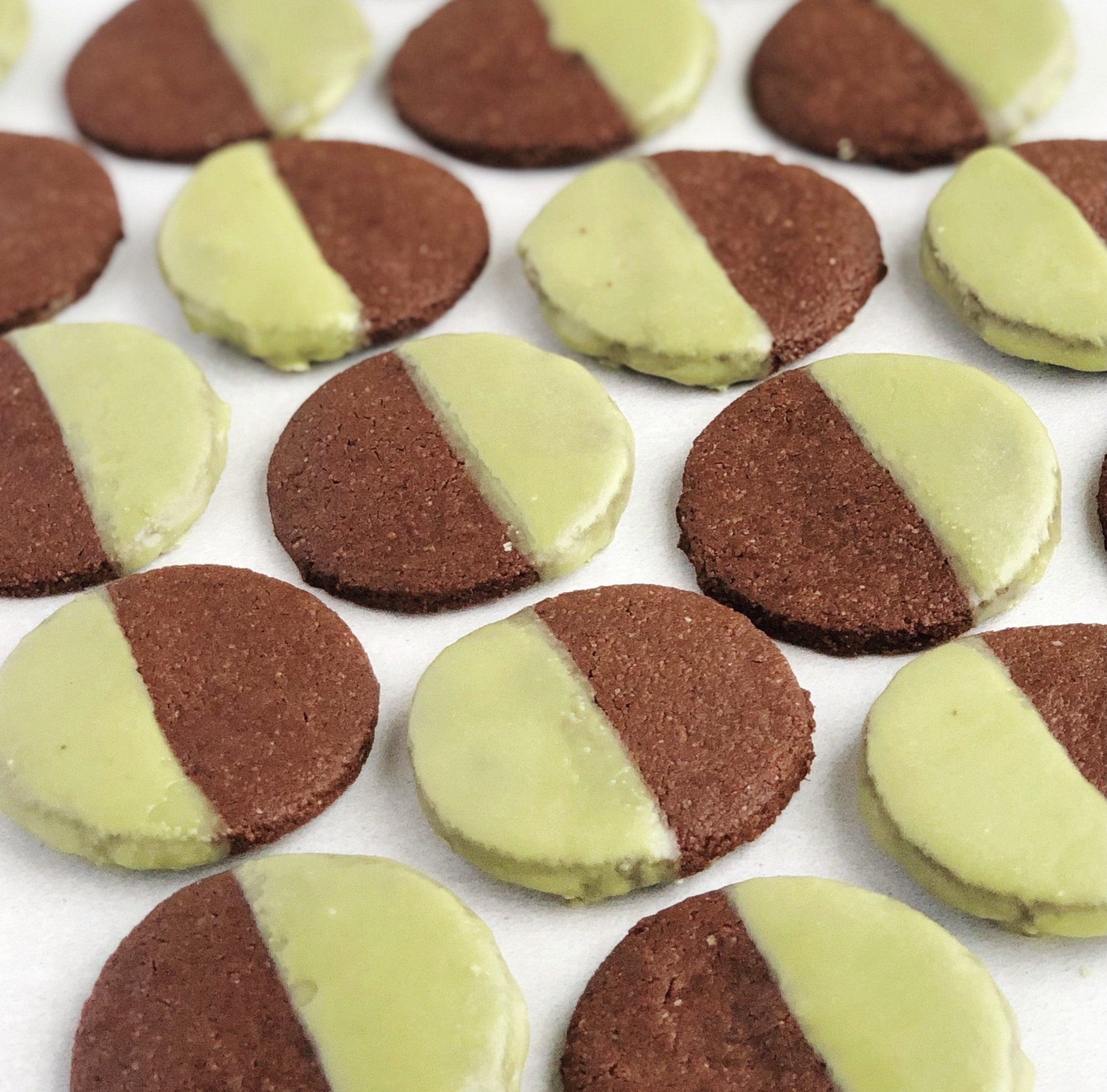 Instructions
In a large bowl, add all cookie ingredients, stir well to combine and form into a ball. Cover and refrigerate for 10 minutes.

While the dough chills, preheat the oven to 350F/175C and line a large baking sheet with parchment paper.

Remove the dough from the fridge and roll it out between two sheets of parchment paper to the thickness of your choice (but no more than ⅛ inch).

Using a cookie cutter, cut out the cookies, remove the extra dough around the cookies and chill cookies for 5 minutes. Repeat rolling, cutting and chilling steps until all of the dough is formed into cookies. Place chilled cookies on a parchment-lined baking sheet. 

Tip: use a spatula to help transfer the cookies to the baking sheet.

Bake cookies for 10-15 minutes, depending on thickness. The cookies will harden as they cool so don't over-bake! Remove from the oven and let cool completely on the baking sheet.

For the glaze: Melt coconut butter in the microwave, heating for 10 second intervals and whisking in between intervals until it becomes runny. Whisk in Focus Superblend and mint extract (to taste) until completely smooth and combined.

Dip cookies halfway (or more) in the melted coconut butter-matcha mixture and transfer to a cooling rack or parchment-lined baking sheet to let the glaze harden.

If drizzling with chocolate: melt chocolate over a double boiler (or in the microwave) and optionally add mint extract (to taste) and stir to combine. Place cookies on a parchment lined baking sheet, and once matcha-coconut glaze has solidified, drizzle melted chocolate over cookies and set aside (or in the fridge) until chocolate is set.

Store in the fridge for up to a week. Enjoy!