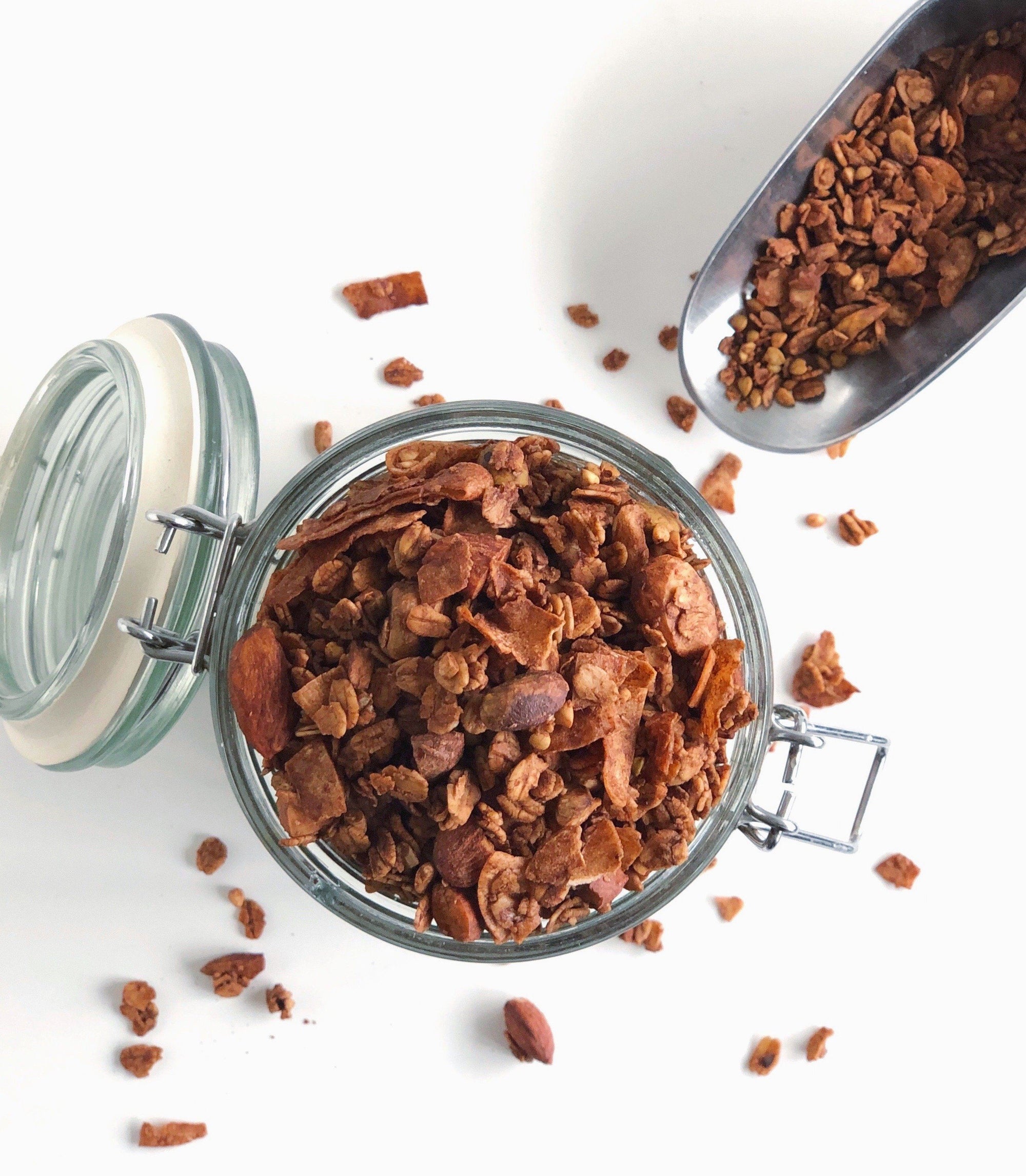 Instructions
Preheat oven to 325F/165C. Line a large baking pan with parchment paper.

In a large bowl, add the oats, buckwheat, nuts, sesame, coconut flakes, Calm Cacao Superblend, coconut sugar and salt and stir well to combine.

In a small saucepan over low heat, warm the coconut oil, tahini and maple syrup just until the coconut oil is melted. Remove from the heat, add the vanilla and whisk to combine.

Pour the wet ingredients into the dry ingredients and stir until all of the dry ingredients are well coated. 

Spread the mixture out on the baking pan. Cover with another sheet of parchment paper and top with another baking pan. Bake for 30 minutes, remove the top pan and bake for another 5 minutes.

Remove from the oven and let cool completely. Store in an airtight container.

How to enjoy: every which way! We love this granola with fruit and yogurt or milk, by the handful as a snack or sprinkled over ice cream for dessert.