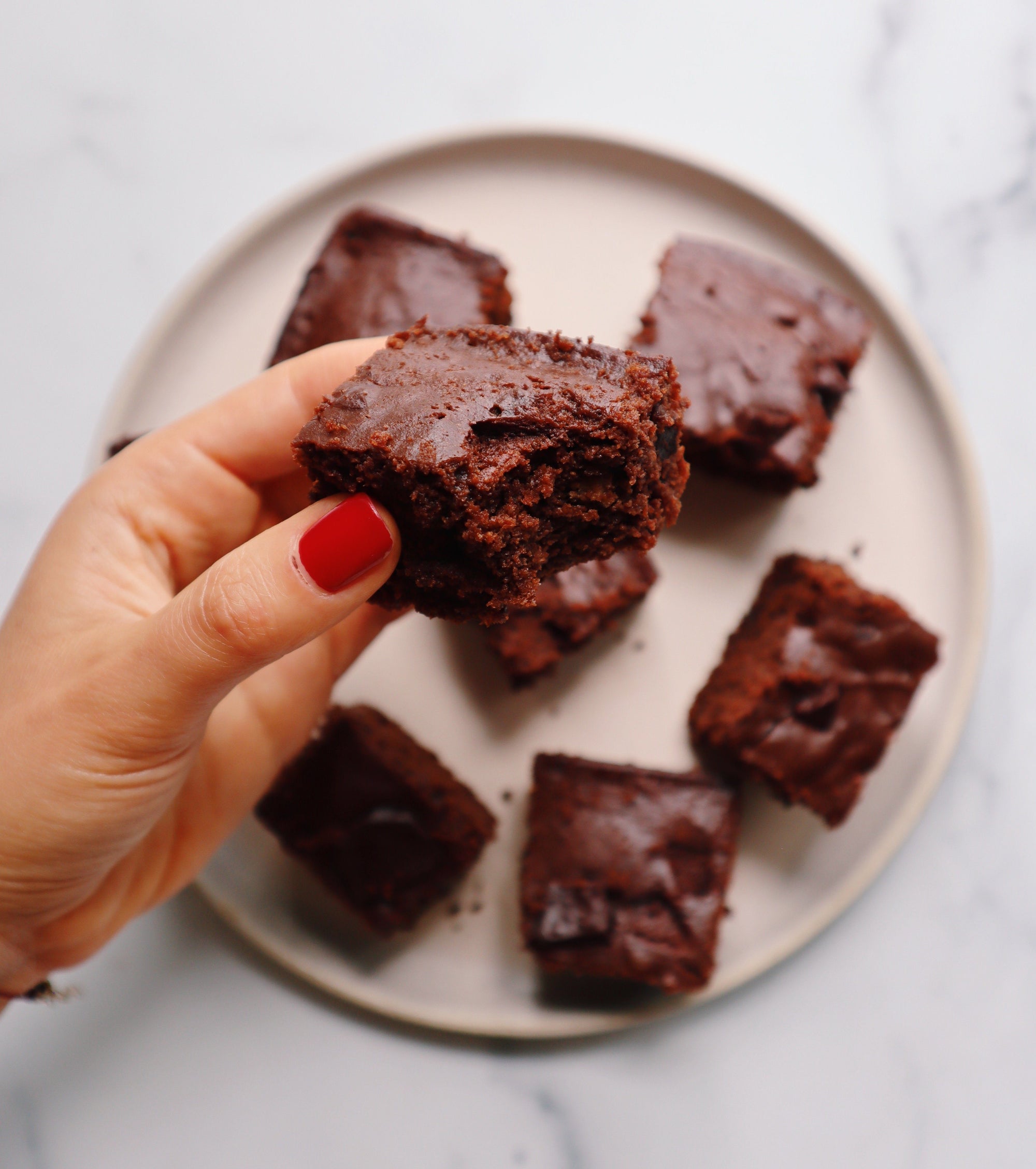 Instructions
Preheat oven to 350F. Line a loaf pan or 8x8 baking pan with parchment and set aside.
Melt chocolate and coconut oil over a double boiler (or a stainless steel bowl placed over a pot of simmering water), stirring continuously.
In a separate bowl, beat eggs until super fluffy. Whisk in chocolate and coconut oil mixture and add the maple syrup, nut butter, water and vanilla to the bowl.
Mix in dry ingredients, leaving the chocolate chunks to stir in at the end.
Pour batter into the prepared pan and spread evenly.
Bake until a toothpick inserted in the center comes out clean, ~20-25 mins.
Remove from the oven and let cool in the pan on a cooling rack before slicing into squares.
Store brownies airtight at room temperature for up to 2 days or covered and refrigerated for up to 5 days.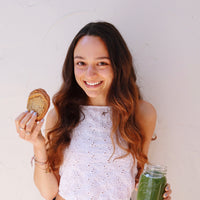 by Sloane Elizabeth
Sloane Elizabeth is a holistic wellness coach specializing in helping women let go of food rules and restrictions so they can find lasting food freedom! She uses a powerful combination of nutritional sciences and spiritual manifestation to help her clients eat and live with love and intuition. Sloane is also an author, co-host of the
Get the Glowdown
podcast, speaker, and yoga teacher.