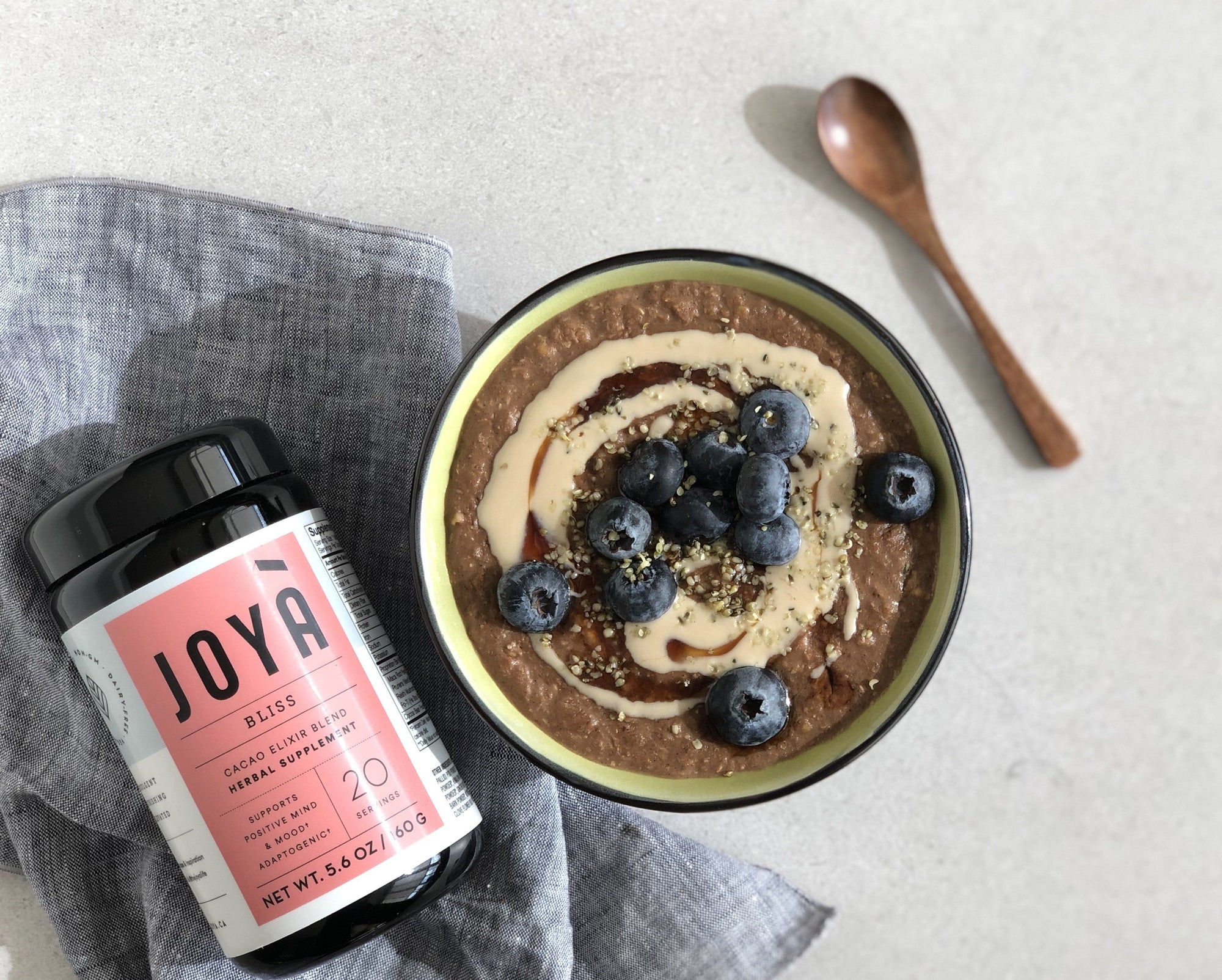 Instructions
In a saucepan over medium heat, combine buckwheat/quinoa flakes, buckwheat groats, shredded coconut, chia seeds and salt. Add 1 cup hot or boiling water and whisk to combine.
Turn heat down to a simmer and stir every 30 seconds. When the porridge starts to get thick, add milk and vanilla.
After 5 minutes of cooking, add Calm Cacao Superblend, date syrup and tahini and stir well to combine.
Pour porridge into a bowl, optionally top with more tahini and date or maple syrup and other toppings of choice, and enjoy!