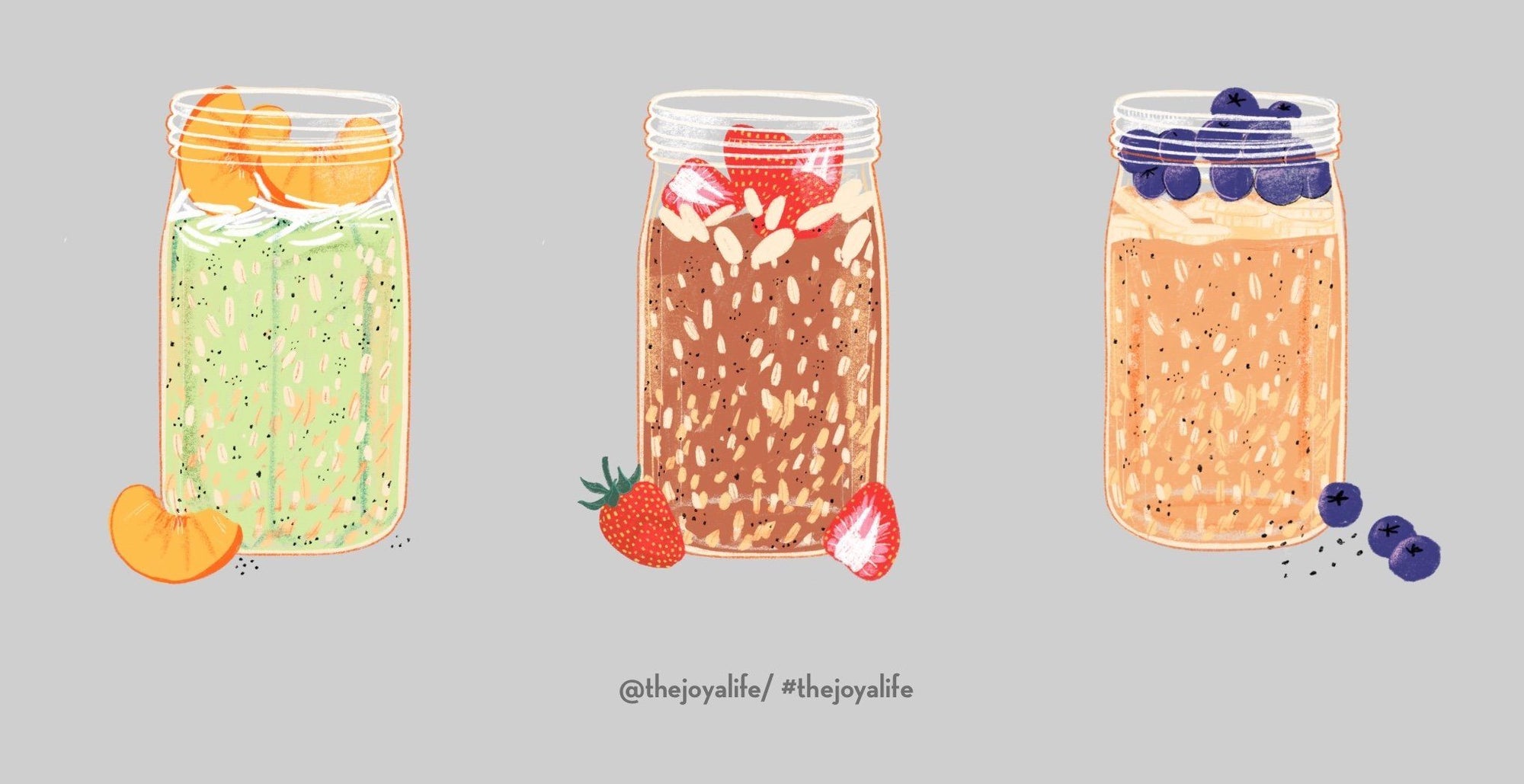 Go-go-go mornings and no time to make breakfast, but then resorting to sugary energy bars? Or perhaps it's fall or winter, and with the shorter days you need more simplicity in your life, especially your morning routine.?
Let us introduce you to overnight oats. The fast and easy breakfast option that is completely customizable and just as nutritious, packed with vitamins, minerals, protein and — this is key — fibre that will keep you satiated and keep those bowels moving. Plus, it can be topped with *just about anything* your heart desires.

When we say easy, it really, truly is. Just like the name implies: all the magic happens overnight. The night before you want to enjoy (or first thing in the morning for an afternoon snack), combine your ingredients and then "set it and forget it". In the morning, add your favorite toppings and voila!
Overnight oats can be made in a single serving or a week's worth at a time. Savory or sweet, the oats are your blank canvas for any breakfast mood. 
BONUS: overnight oats are the perfect way to incorporate JOYÀ Functional Superblends into your morning routine. Keep reading for a step by step guide and some of our favorite recipes!
*The Basic Recipe below makes a single serving and can easily be scaled up. Each serving contains a full serving of Superblend used 
Gluten-free, Vegan, Dairy-free, Refined Sugar-free