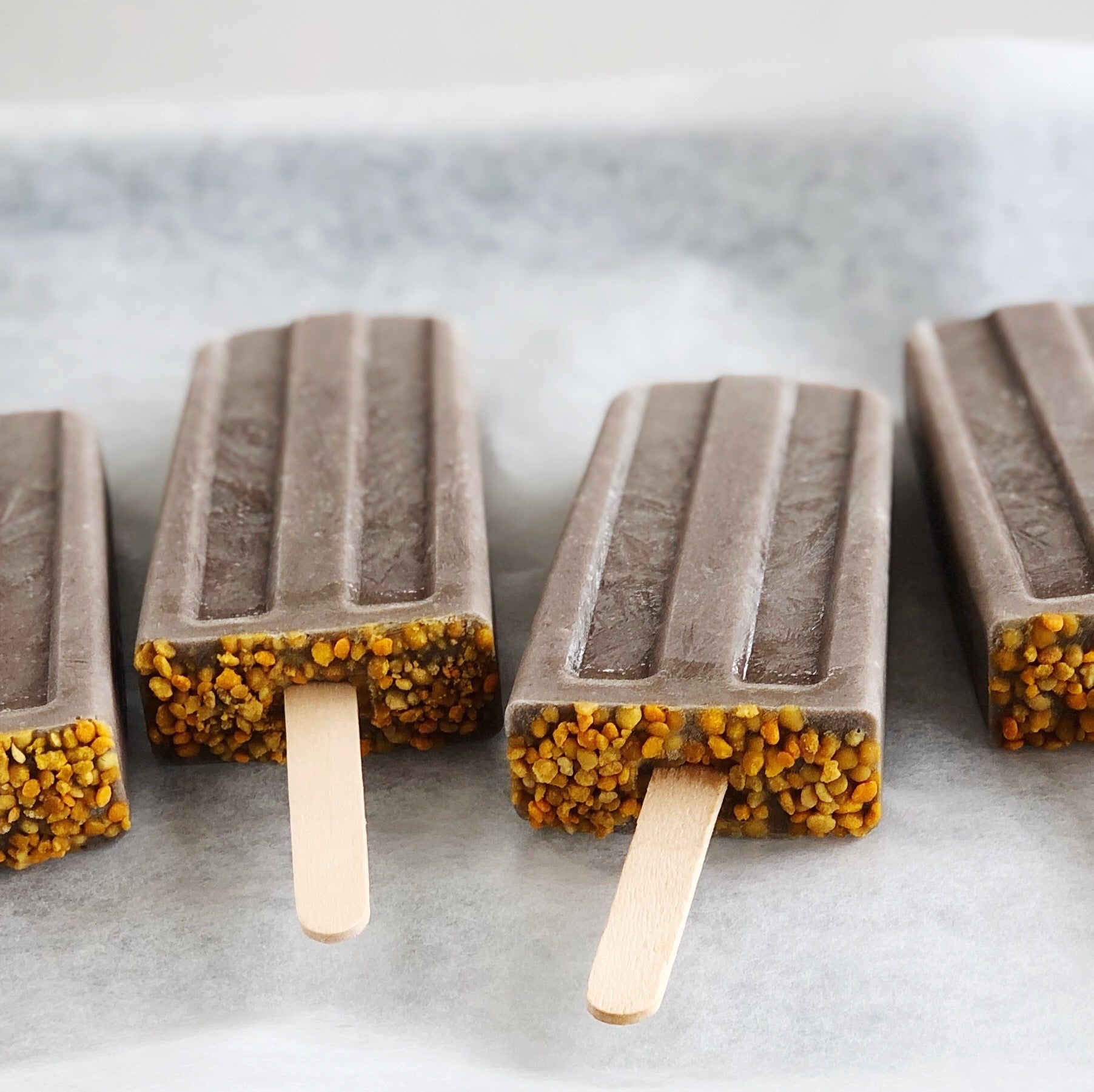 Our love of popsicles can be traced back to our childhood. The days of chasing the ice cream truck down the street or surviving purely off of rainbow colored ice pops in the summer may be memories of the past, but they don't have to be. We are all for the simple summer pleasures, especially when they are a mix of nostalgia with healthy, elevated ingredients that don't result in sugar highs (and sugar lows). 


So here at JOYÀ we've taken something good and classic, and made it better. Wholesome ingredients, no refined sugars, nutrients and antioxidant rich
Superblends
to match every flavor palette.
Keep scrolling for a roundup of our elevated popsicles featuring our
Vanilla-Maca
,
Turmeric
,
Matcha
and
Cacao
Superblends. Tried and tested, these are perfect to serve at BBQs, dining al fresco or just a cool afternoon treat. 
Defend Superblend: Cold Brew Tahini Popsicles 
A summer classic with a twist. Energizing cold brew with creamy nut milk, crunchy cacao nibs, silky tahini and stress-fighting Defend Vanilla-Maca Superblend all blended into one delicious popsicle.  
Restore Superblend: Golden Milk & Bee Pollen Popsicles
We like to call this one sunshine on a stick. This golden popsicle has a creamy coconut milk base, coconut butter for added smoothness, a touch of sweetness from banana and honey, and antioxidant rich Restore Turmeric Superblend for that signature golden color and an adaptogenic boost. 
Focus Superblend: Matcha Mint Chip Popsicles with Chocolate Magic Shell
A refreshing popsicle fit for the mind and soul. For the mind: Focus Matcha Superblend with brain loving, focus promoting ingredients. For the soul: a creamy coconut and nut milk base, fresh mint and decadent chocolate magic shell.  
Calm Superblend: Bliss-ful Blueberry Cacao Lavender Popsicles
This is a fudgsicle with an elevated twist. A creamy, coconut milk base with adaptogenic Calm Cacao Superblend, blueberries for additional antioxidants and lavender for a summery taste make this popsicle your go to for a chill experience.