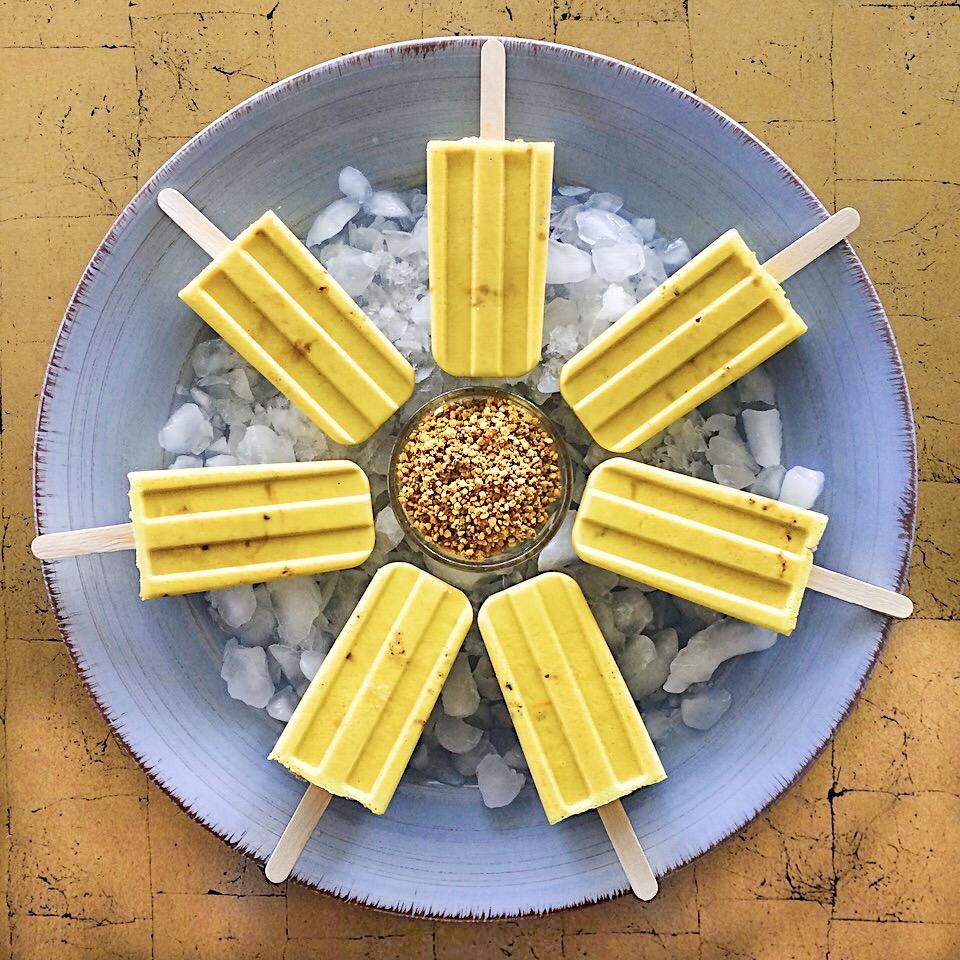 Instructions
Blend all ingredients (except the bee pollen to fold in) together in a blender until smooth.
Pour mixture into popsicle molds, filling molds 1/3 at a time and layering in a sprinkle of bee pollen after each third. Using a skewer, chopstick, or knife, give the mixture in each mold a quick stir to distribute the bee pollen.
Freeze for at least 4 hours or until frozen solid. Run outside of mold under a bit of hot water to loosen and remove popsicles.