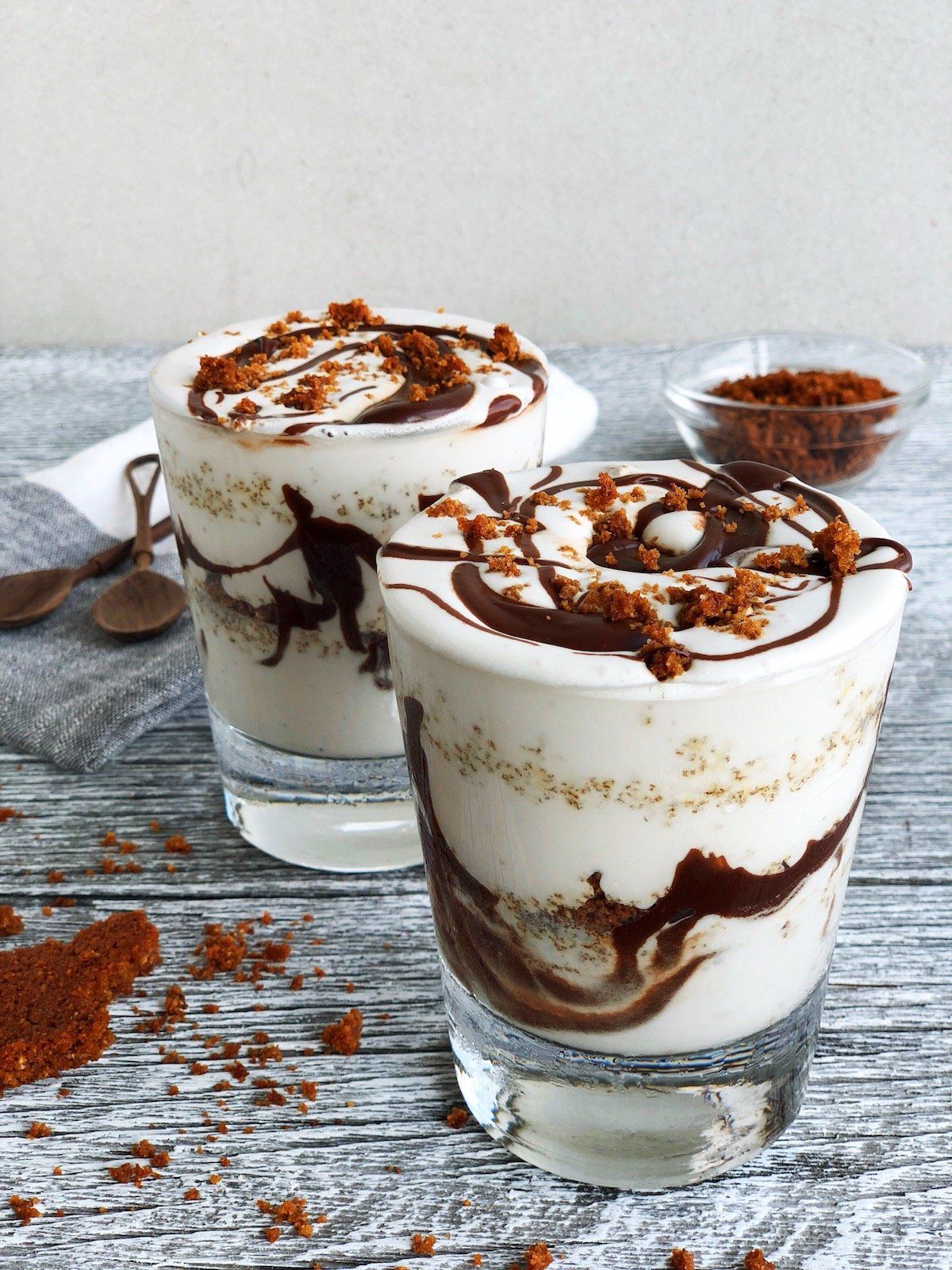 Instructions
Bake the crackers:
Preheat oven to 325°F (165°C) and line a large baking sheet with a silicone baking mat.
In a medium bowl, combine all of the flours, cinnamon, salt and baking soda and whisk until well blended. 
In a separate large bowl (or bowl of a stand mixer), combine egg, ghee, coconut oil, honey, molasses and vanilla. Using a blender/stand mixer, mix on high speed until uniform and smooth. Add the flour mixture to the wet mixture and mix on low speed until smooth and no dry spots remain. Transfer to the fridge and chill for 20 minutes.
Using an offset spatula, spread mixture on the silicone lined baking sheet into a large rectangle, about ¼" thick, making sure the edges are not too thin to prevent burning.
Bake for 8 minutes. Remove from the oven and using a pizza wheel/cutter, slice the rectangle into squares about 2" x 2". Bake for another 5-10 minutes, watching carefully, until crackers are a deep golden brown but not burnt.
Cool crackers on the baking sheet on a cooling rack. The crackers will still be soft when you remove then from the oven, but will harden and crisp up as they cool. 
Prepare the fudge sauce:
In a double boiler (or a medium heat-proof bowl set over a pot of simmering water), combine chocolate, coconut milk and brown rice syrup and cook, stirring continuously with a silicone spatula until smooth, about 5 minutes. Remove from heat, add flaked sea salt and stir to combine. Keep warm.
Assemble sundaes:
Option #1 (Traditional): Scoop ice cream into serving dishes, drizzle with fudge sauce and either tuck a few graham crackers into the ice cream or crumble crackers on top. Option #2 (Fancy Pants): Chill glasses or clear serving dishes for 10 minutes in the fridge. In the meantime, remove ice cream from the freezer and let it soften a bit. Drizzle fudge sauce on the inside of the glasses, fill the glasses with alternating layers of ice cream and crumbled graham crackers, ending with ice cream. Drizzle some more fudge sauce on top and finish with a final sprinkle (or pieces) of cracker.
Do ahead: Fudge sauce can be made up to 2 weeks ahead and stored it in an airtight container in the fridge. Do not freeze. Before serving, reheat in a small bowl set over a pot of simmering water.