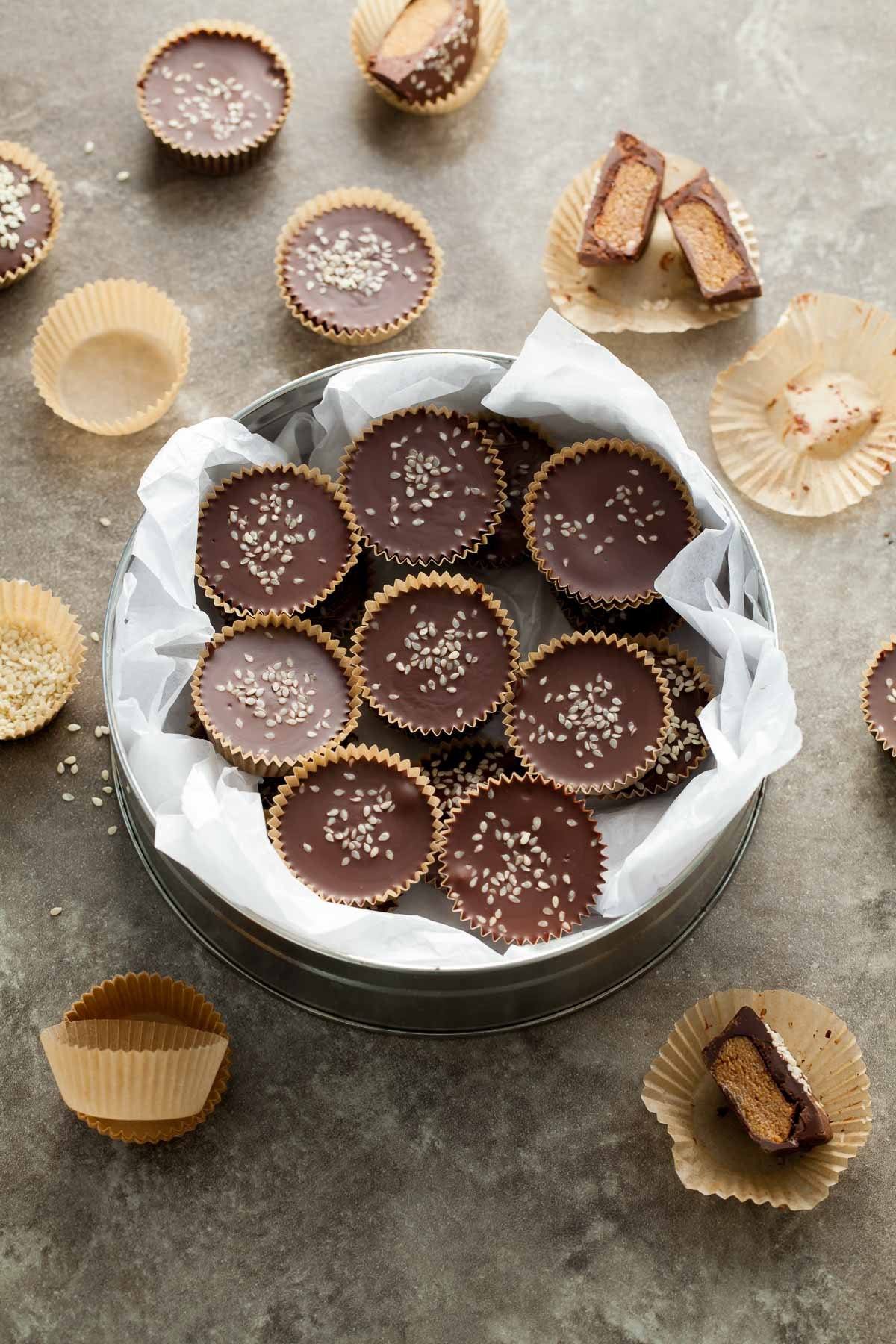 Dear Ruthy, I've just started a 2-month clean eating program and removed all refined sugars, dairy and gluten from my diet. Every so often I crave a sweet treat, and fruit just doesn't do the trick. I'd love some ideas for clean desserts or snacks — and I'm not a baker!
I'm more of a savory than sweet tooth, but I know what it's like to have cravings — I can't quite focus on anything until they're satisfied! I've got a couple great ideas for no-bake treats with and without chocolate that are clean and nourishing and will definitely satisfy your sweet tooth!
Chocolate & Nut, Seed or Coconut Butter Cups
These are a great treat that you can make in advance and keep in the fridge or freezer until that craving hits. Line a mini or regular size muffin tray with paper cups (or use a silicone muffin tray). Chop up some of your favorite dark or superfood refined sugar-free chocolate, add to a small pot and warm over a very low heat, continuously whisking, until melted. Pour enough chocolate into each muffin cup to just cover the bottom and place in the freezer for 2 minutes to firm up slightly. Remove, place a teaspoon of your favorite nut, seed or coconut butter on the hardened chocolate, and top with more chocolate until completely covered. Place in the fridge or freezer until chocolate has completely solidified. Store in a container and eat straight from the fridge/freezer when that craving hits! To take the flavor and nutritional profile up a notch, you can mix your favorite superfood powders into the filling (I love maca and medicinal mushrooms) and sprinkle a pinch of sea salt on top of the cups before setting in the fridge/freezer to set. Or try these pumpkin peanut butter cups for a festive fall treat!
Nut & Seed Energy Bars or Balls
These are one of my favorites as you can really get creative and change up the ingredients each time. If making bars, line an 8"x 8" baking pan with parchment paper. To a food processor, add 1.5 cups each (1) dried fruit (soft dates such as Medjool work best, but figs, apricots and prunes are great too – just make sure you soak your fruit in hot water first if it's not soft and drain well) and (2) nuts and seeds (I love incorporating unsweetened coconut flakes and superfood seeds such as hemp and chia). Sprinkle in ¼ teaspoon sea salt and optionally, ¼ – ½ teaspoon spices of choice such as cinnamon, cardamom and nutmeg, and I love to add in a functional food boost with a couple scoops of our Functional Superblends. Then process until the mixture sticks together when squeezed between your fingers. 
If making bars, press mixture into the prepared pan and press down firmly to flatten with either your hand or the bottom of a cup. Cover and refrigerate until the bars are firm, at least 1 hour or overnight. With the bars still in the dish, use a sharp knife to cut them into bars. 
If making balls, roll about 1.5 tablespoons of mixture between your palms to form balls. Place in a container, separating each layer of balls with a piece of parchment paper. The bars and balls can be stored in the dish or individually wrapped and ready to toss in your bag on the go. Refrigerated, they'll be firmer and will keep for about 1 month (or several months frozen – but who are we kidding?!? These will disappear well before that!), and will keep for about 1 week at room temperature.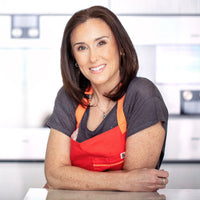 by Ruth Elnekave, CNP
Ruth Elnekave is a Toronto-based chef, holistic nutritionist, culinary instructor, recovering corporate lawyer and founder of JOYÀ. Her projects are fuelled by one main goal: to spread the pure joy and wellbeing experienced when sharing and savouring delicious, real food.