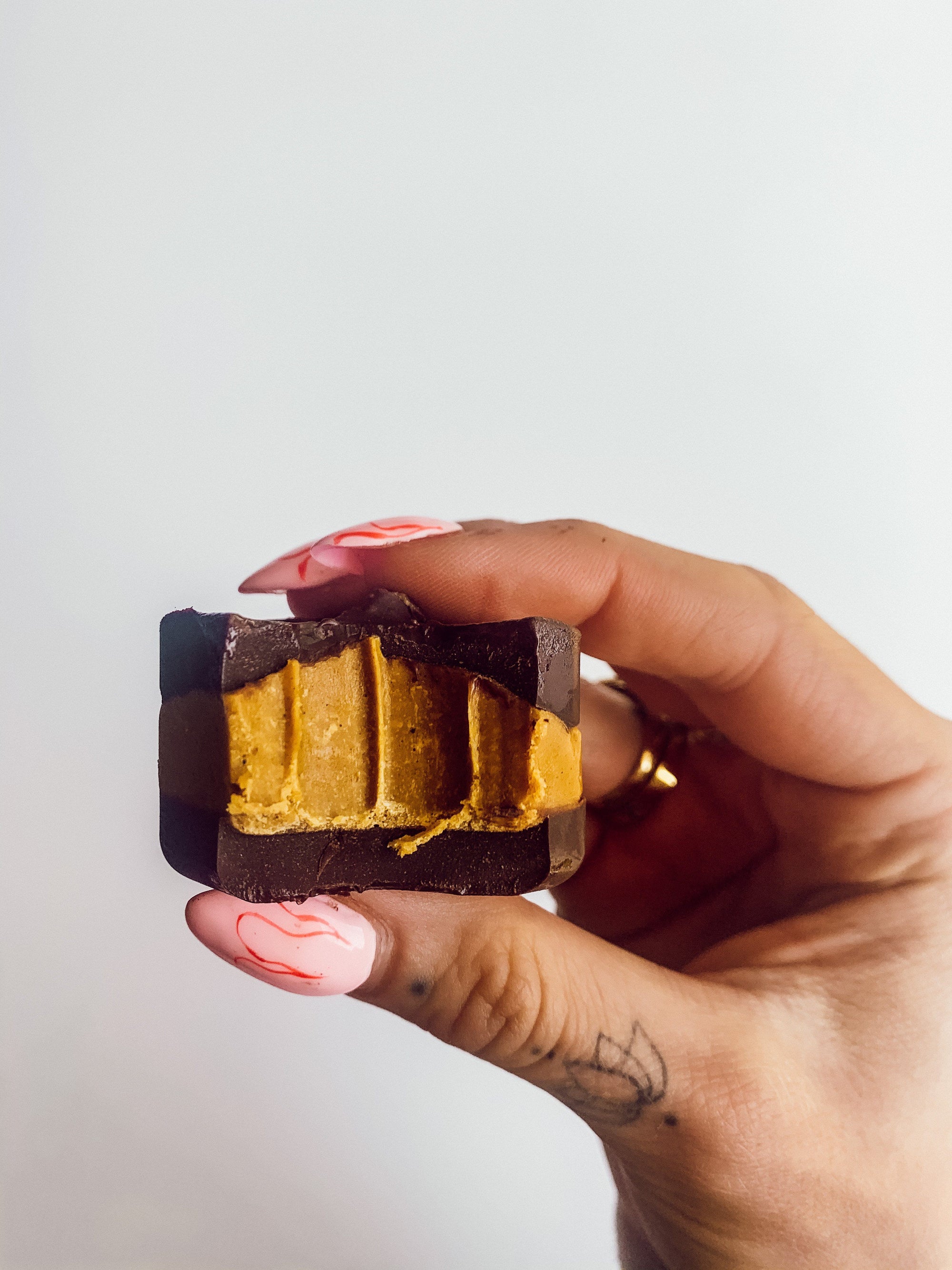 Instructions:
Melt the chocolate over a double boiler, stirring continuously as it begins to melt.
Once melted, pour half of the melted chocolate into silicone molds or a regular sized muffin tin with liners, filling 8-10 molds/liners. Freeze for 10 minutes while you make the peanut butter layer.
Add peanut butter, maple syrup and coconut oil to a microwavable bowl and microwave for 15-20 seconds. Stir, add in Restore Turmeric Superblend and stir again.
Spoon about 1.5 tablespoons of the peanut butter mixture onto each chocolate base, flatten the top, and cover with remaining melted chocolate. Freeze until set, about 15-20 minutes.

Transfer peanut butter cups to an airtight container and store in the fridge.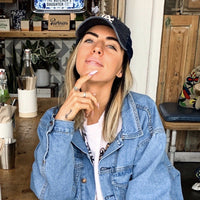 by Nikki Jahnke
Nicolette Jahnke is a bachelors-prepared registered nurse and certified holistic health coach based out of Chicago. She believes in finding what nourishes us on and off the plate and loves creating healthy recipes!