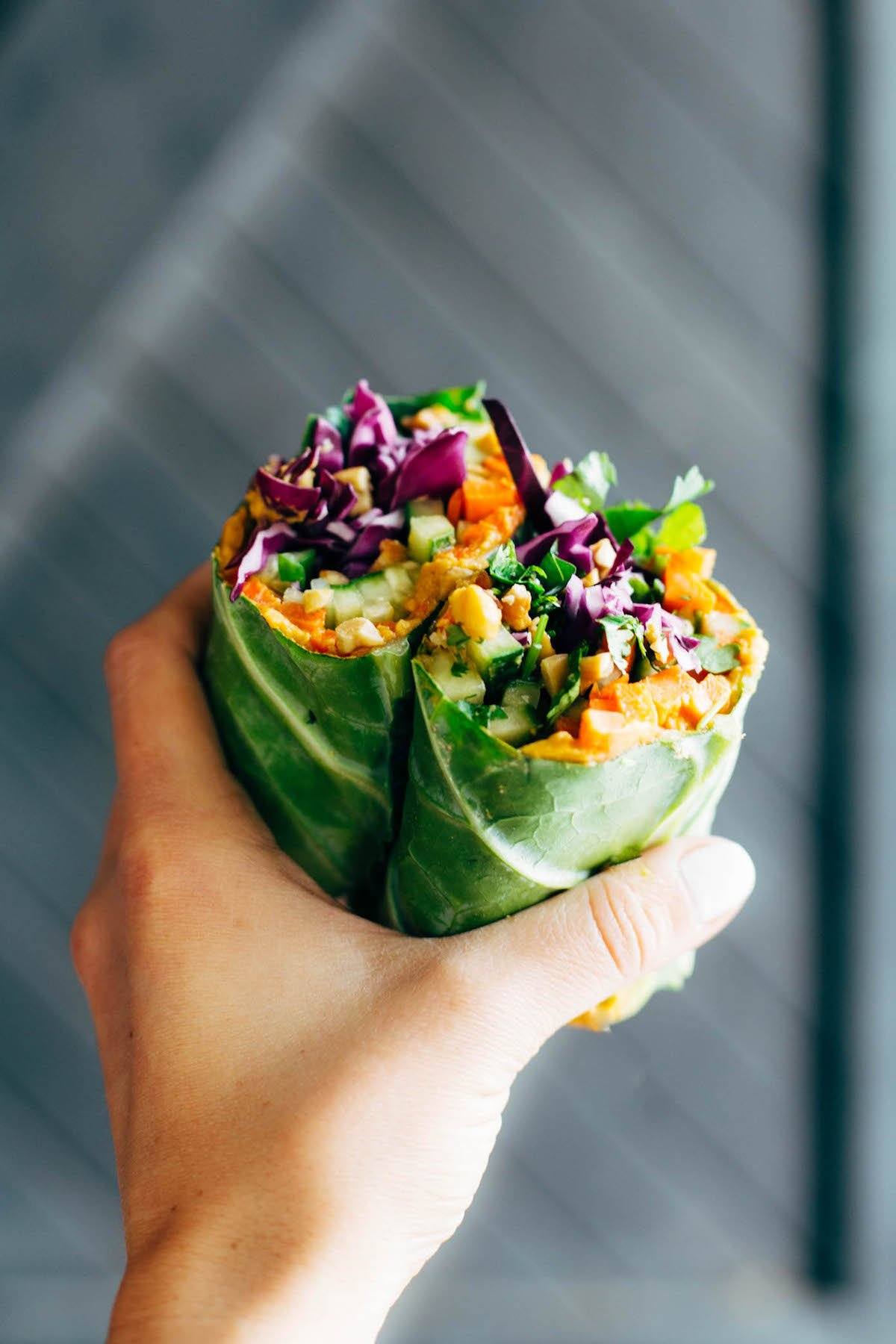 Dear Ruthy, I spend too much money on prepared meals, but by the time I get home from work I don't have the time or patience to spend an hour cooking dinner. Do you have any ideas for quick, nutrient-packed dinners?
This is a great question and I'm happy you asked. I'm always hearing from people that between work, errands, personal commitments and squeezing in some exercise, they often don't have time to prepare one (let alone three!) meals a day. I'll share some great ideas for easy and delicious seasonal summer dinners, but note that the same "plan & prep ahead" strategy applies to any meal or snack. It's a great way to not only save on the high cost of eating out, but to also make sure that you get lots of clean, nutrient-dense foods daily.
You'll also notice that many of the "weekend prep" ingredients reappear in different meal ideas, which means less prep work for the whole week. This strategy will also help you figure out what your favourite ingredients are and become a pro at meal prep!
Rice-Free "Sushi" Rolls
You can get really creative here and think beyond your typical sushi ingredients and Asian flavours. 
Weekend prep: Slice up a variety of veggies (think about creating a rainbow of colours) and refrigerate in a container loosely wrapped with paper towel. You can also prepare some pickled veggies or sauerkraut, which are fabulous condiments to have as they last for weeks and make a great topping for just about any meal! Make a dip or spread such as hummus (change this up by blending in some leafy greens, herbs or seasonal veggies such as carrots). Cook up some veggies and protein, like organic tempeh, tofu, or responsibly grown fish or chicken. The veggies will last for 5 days and the protein for 3 days in the fridge. If you love avocado as much as I do, buy some firm ones on the weekend so that they're ripe and ready when you need them later in the week. 
At dinner time: All you need to do is pull out your nori sheets, warm up your pre-cooked protein, layer on your vegetable fillings, and enjoy! You can also make wraps out of raw or lightly steamed collard greens.
Zucchini Pasta
I like spiralized zucchini noodles all year but particularly enjoy them in the summer when fresh, locally grown zucchini is available everywhere! 
Weekend prep: Spiralize your zucchini and refrigerate in a container loosely wrapped with paper towel. As with the sushi rolls, roast up some veggies and protein and keep in the fridge. I love making big batches of pesto and portioning it into small jars that I keep in the freezer until I'm ready to use them, or I make a single batch of tomato or romesco sauce and store in the fridge. On the morning of pasta day, transfer a jar of pesto (if using) from your freezer to fridge to thaw out.
At dinner time: Add all ingredients to a large skillet and heat for a few minutes until just warmed. Option to top with chopped nuts and freshly chopped herbs! 
Loaded Salad
This last dish is super versatile and you can keep it simple or go creative. Start by thinking about a dinner theme, like a particular dish or flavour you love (sweet & sour, falafel, etc…) or a type of cuisine (Greek, Italian, etc…). You can also save this dinner until later in the week and use it to empty out your fridge (another name for this one is the "kitchen sink" salad).
Weekend prep: If you're taking the more creative route, think about the flavours and ingredients that you'll want to include. As with the sushi rolls and zucchini pasta, prep and refrigerate all of your raw/cooked veggies, protein and condiments. If you're going to take the "kitchen sink" approach, be sure to increase the amounts of ingredients purchased for your other meals so that you have leftovers. To prep your greens: choose your greens, wash and dry well, and store in a sealable container layered with a slightly damp paper towel. You can even pre-chop your greens. Finally, plan a dressing: if you go with a simple vinaigrette, there's nothing to prep in advance (just make sure you have citrus if that's what you plan on using for your acid). A super summery, delicious dressing that only requires a little bit of prep is a creamy, tahini-herb dressing: just wash and prep your herbs of choice in the same way you prep your greens.
At dinner time: Either portion greens and toppings into individual bowls or add all your salad ingredients to one large mixing bowl. Option to top with some raw or toasted nuts and/or seeds. Lastly, whip up your dressing: either whisk together 3 parts extra virgin olive oil with 1 part vinegar or citrus juice and a pinch of salt and pepper (option to add a touch of raw honey). If you're preparing the tahini-herb dressing, add the following ingredients to a blender: prepared herbs, tahini, citrus, small drizzle of tamari, pomegranate syrup or coconut aminos, a pinch each of cumin, sea salt and pepper, and a bit of water. Blend until uniform and creamy, taste and add more of any of the ingredients to taste. Toss with salad and enjoy!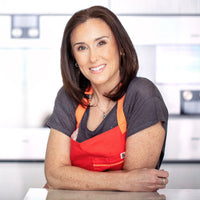 by Ruth Elnekave, CNP
Ruth Elnekave is a Toronto-based chef, holistic nutritionist, culinary instructor, recovering corporate lawyer and founder of JOYÀ. Her projects are fuelled by one main goal: to spread the pure joy and wellbeing experienced when sharing and savouring delicious, real food.