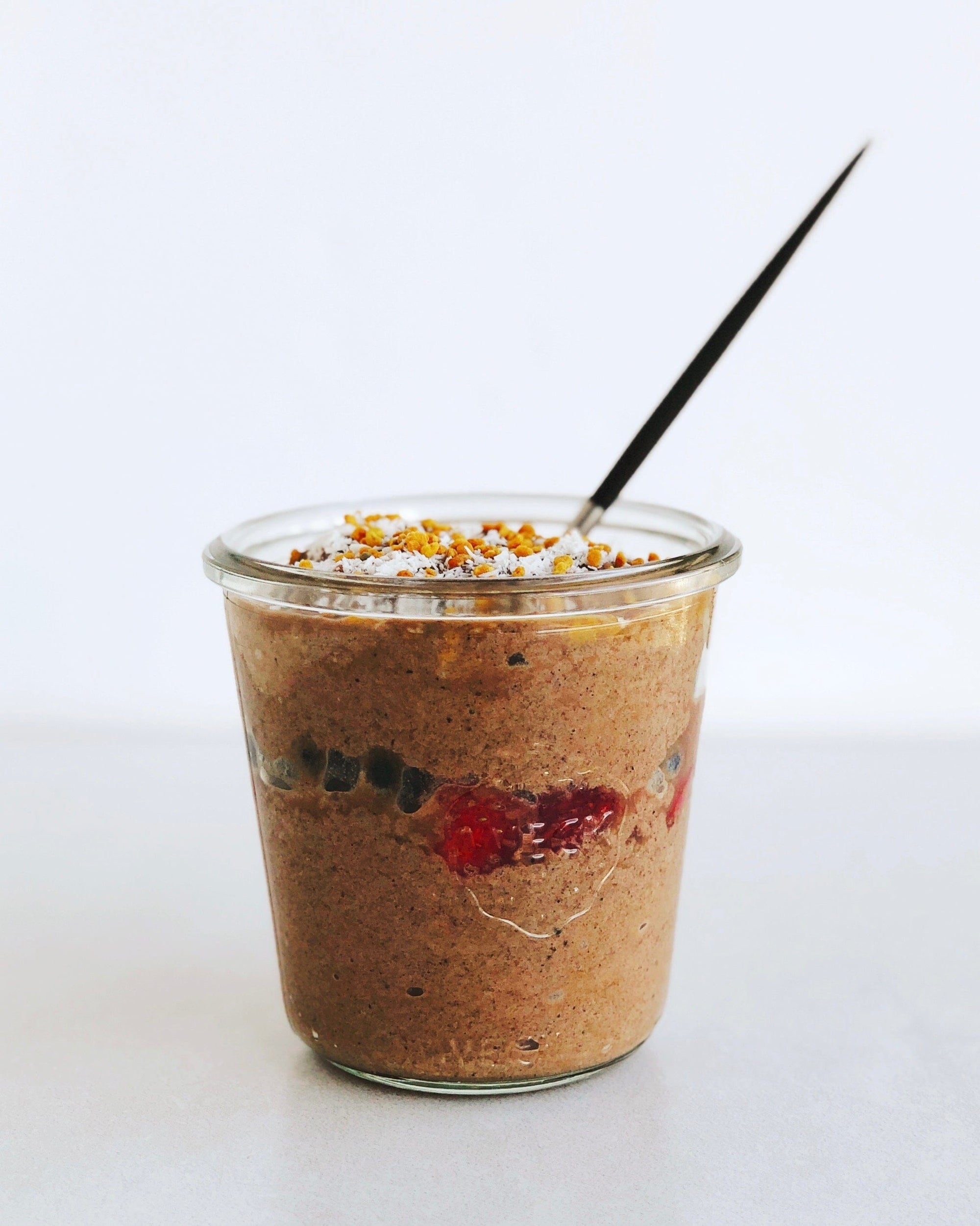 Hot to make this Mocha Chia Pudding 
The night before: Pour chia seeds into a bowl and add the coconut milk, Calm Cacao Superblend, coffee and whisk together. Cover and place in fridge overnight.
When ready to eat: Remove chia seed pudding from the fridge and stir well to break up the seeds. You may need to use the back of a spoon to break up the "chunks."
To serve: Scoop into glasses or bowls and top with your toppings of choice. Enjoy!