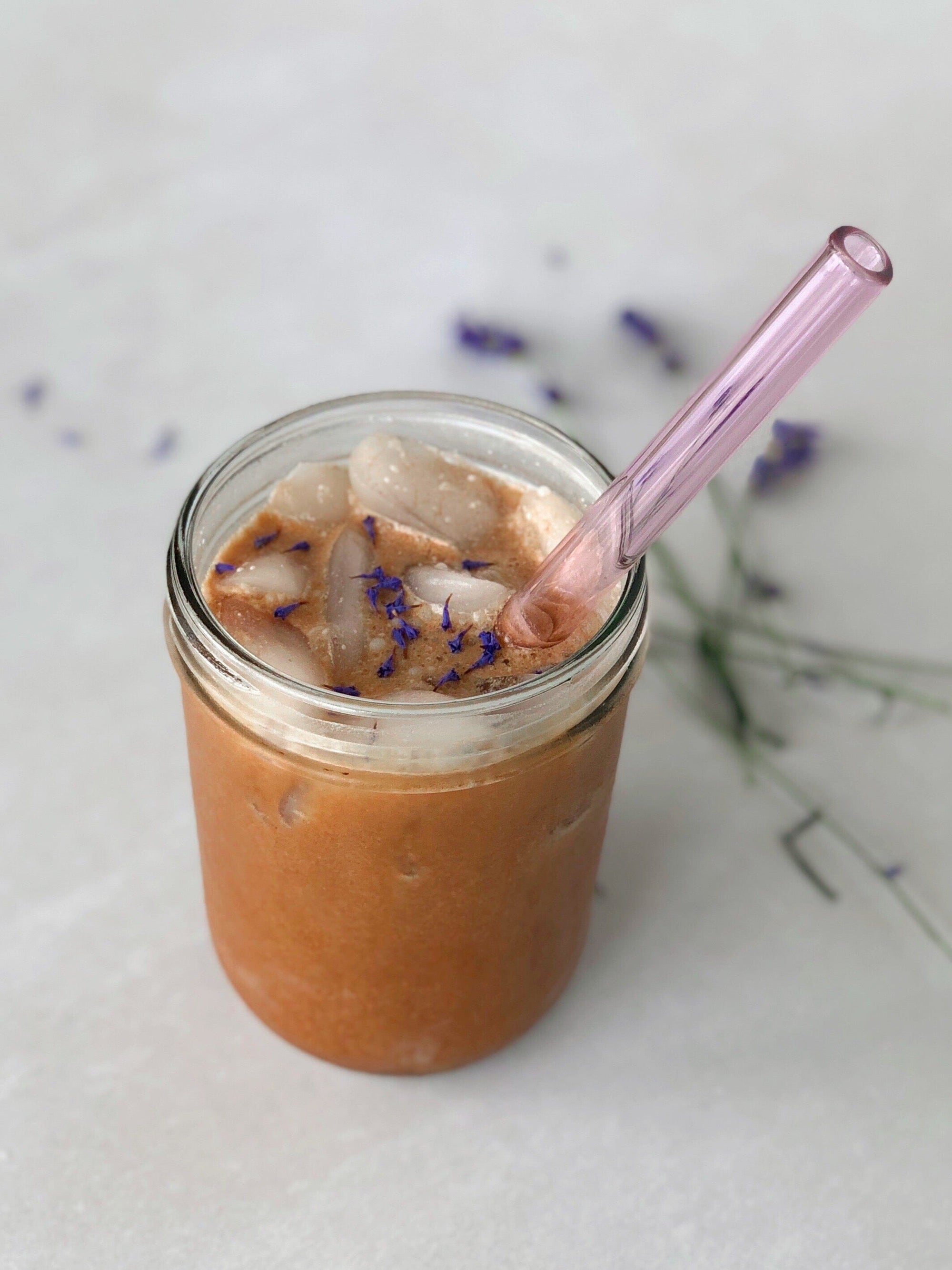 Instructions
To make Lavender Simple Syrup:
Add the water, honey or coconut sugar, and lavender to a small pot.

Bring to a simmer, stirring just until the honey or coconut sugar has dissolved.

Remove from the heat and allow the mixture to steep for about 30 minutes.

Strain mixture through a fine mesh strainer into a jar to remove the lavender and let the syrup cool. Store the syrup in the refrigerator for up to 2 weeks.
To make Iced Lavender Cacao or Mocha:
In a large glass, blend the Calm Cacao Superblend, milk, lavender syrup and coffee (if making a mocha) with a handheld frother until combined (alternatively, blend in an upright blender).

Pour over ice and enjoy!