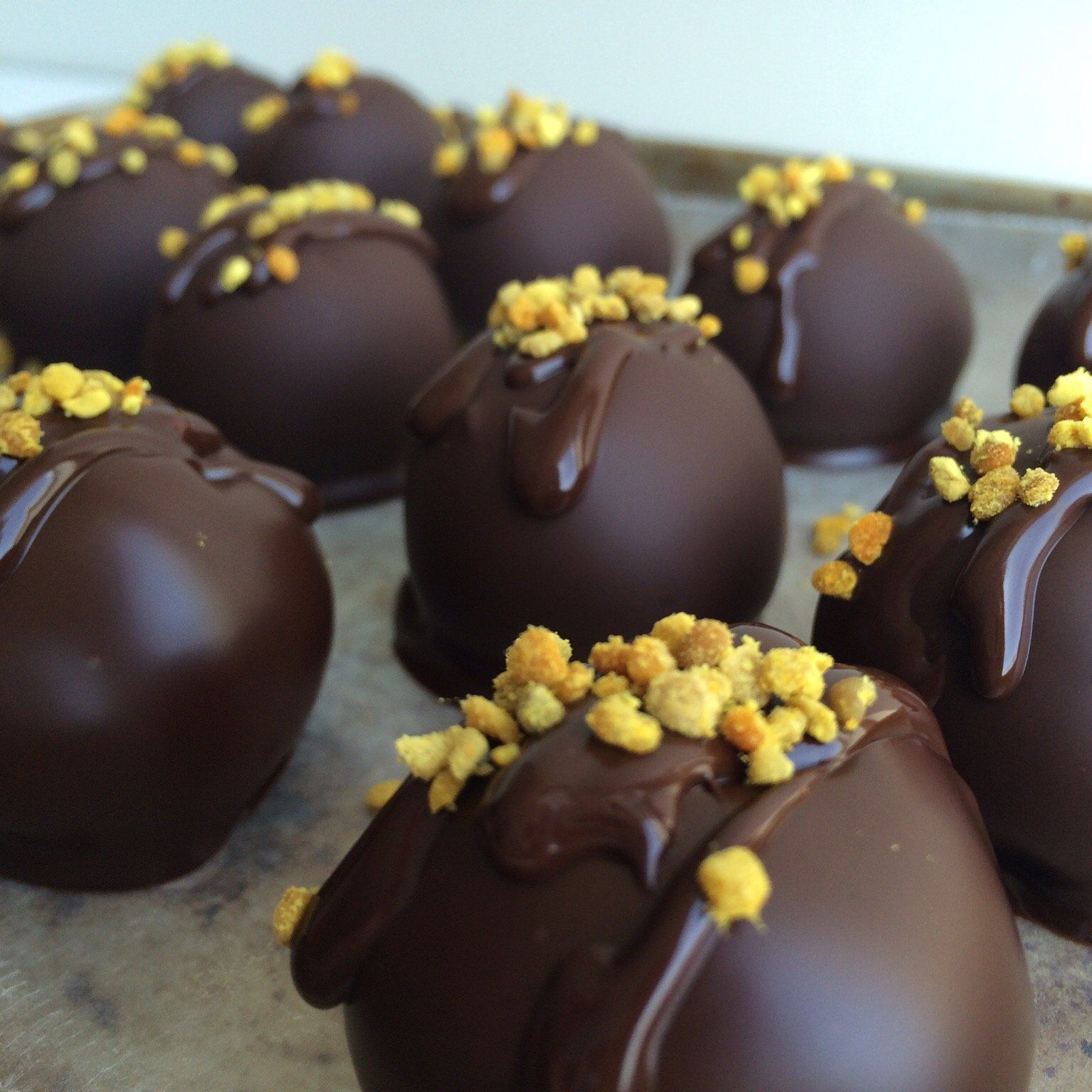 Instructions
Make the filling: In a medium bowl, stir together seed/nut butter, vanilla, 2 tablespoons of the honey, propolis and sea salt, stirring well until mixture becomes uniform and thickens, about 1 minute. If the mixture is still runny enough to pour off a spoon, add mesquite powder 1 teaspoon at a time until mixture becomes firm. Place in the freezer for 15-­20 minutes to harden.
Line a tray or small baking sheet with parchment paper. Remove mixture from freezer. Scoop up level tablespoons of the mixture and roll between your hands to shape into smooth balls. Place balls on the prepared sheet and return to the freezer.
Make the chocolate coating: Melt the cacao butter in a double boiler (*see note) over lightly simmering water. Remove from the heat, sift in Calm Superblend and whisk until smooth. Add honey and sea salt and whisk to incorporate.
Coat the truffles: Remove the balls from the freezer. Using two forks, roll each ball in the melted chocolate to coat, pick up, allowing excess chocolate to drip off, and place back onto the lined sheet. Repeat with each ball. Using a small spoon, drizzle a small amount of the remaining melted chocolate on each truffle and immediately sprinkle with a pinch of bee pollen.
Place truffles in the freezer to firm up, 10­-15 minutes. Truffles can be stored in the freezer in an airtight container. Remove 5 minutes before serving.  
Note:
To create a "double boiler", add 1­2 inches of water to a medium saucepan and bring to a simmer over moderately ­high heat. Reduce heat and place a small heat­proof bowl on top, ensuring that the bottom of the bowl does not touch the water.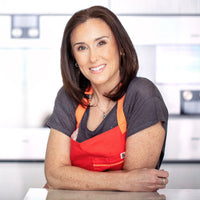 by Ruth Elnekave, CNP
Ruth Elnekave is a Toronto-based chef, holistic nutritionist, culinary instructor, recovering corporate lawyer and founder of JOYÀ. Her projects are fuelled by one main goal: to spread the pure joy and wellbeing experienced when sharing and savouring delicious, real food.