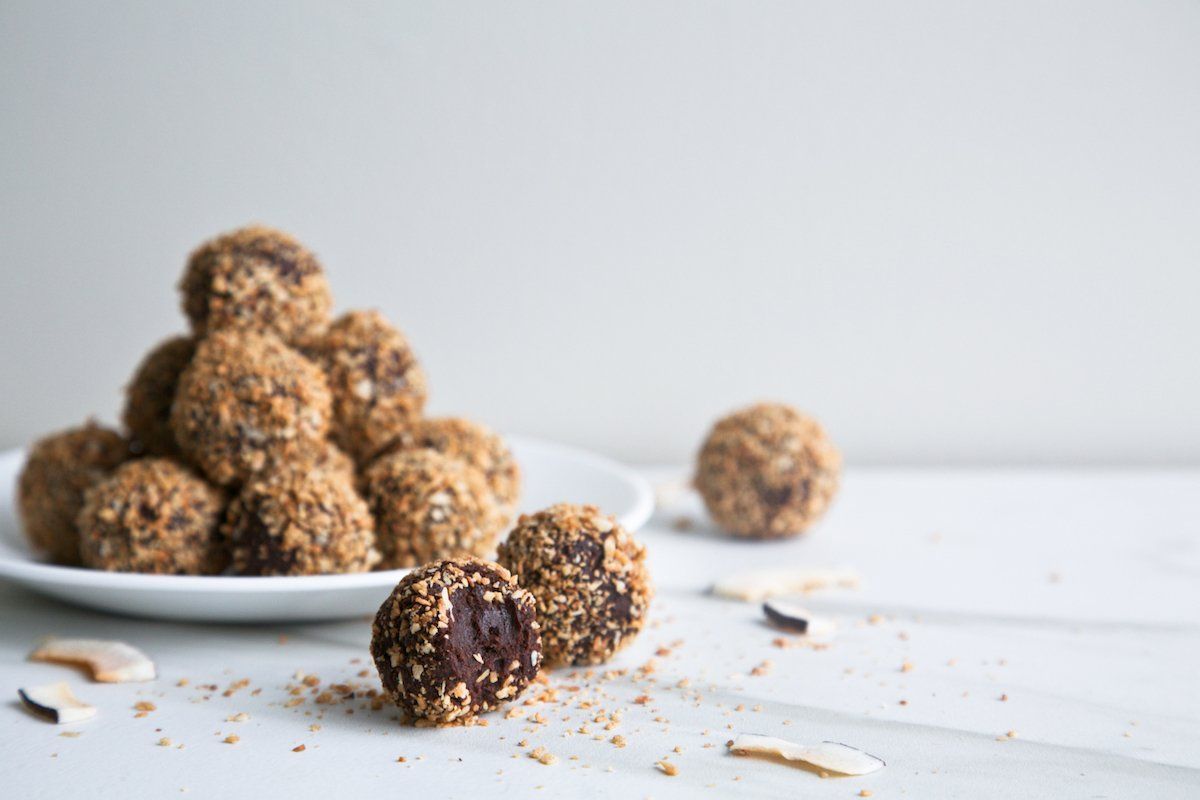 Instructions
Filling
In a small saucepan, bring the coconut milk to a simmer. Combine chocolate and coconut oil in a medium size heatproof mixing bowl and pour the hot milk over it. Let stand for 3 minutes and then whisk until smooth.
Stir in rum and sea salt and whisk again until well incorporated. Refrigerate until completely chilled and firm, at least 1 hour. 
Coating
Heat a small skillet over moderate heat. Add coconut to toast, stirring frequently, until golden, about 2 minutes. Transfer coconut to a small bowl to cool and stir in cinnamon.
Assembly
Prepare a serving plate or storage container and set aside.
Once the ganache has firmed up, remove from the refrigerator. Using a spoon (or a melon baller or small cookie scoop), scoop up level tablespoons of the mixture and roll between your hands to shape into balls and smooth the edges. Moisten your hands in ice water periodically while you work. Immediately after shaping each ball, using a small spoon, roll in the coconut mixture until coated. Transfer to prepared serving plate or storage container, and repeat with the remaining truffles.
Enjoy immediately, or, if storing for a few hours, store in a cool and dark place, and if storing for up to 3 days, refrigerate in a sealed container and thaw at room temperature for about 2 hours before serving.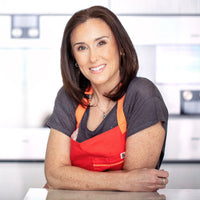 by Ruth Elnekave, CNP
Ruth Elnekave is a Toronto-based chef, holistic nutritionist, culinary instructor, recovering corporate lawyer and founder of JOYÀ. Her projects are fuelled by one main goal: to spread the pure joy and wellbeing experienced when sharing and savouring delicious, real food.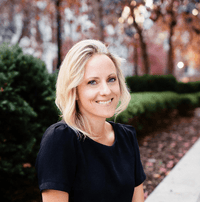 by Sophie Bourdon
Sophie Bourdon is a health and wellness entrepreneur based in Montreal, Canada. She is the holistic nutritionist and founder behind The Green Life, an online journal, shop and natural skincare and self-care line. Sophie believes in a holistic approach to wellness that uses the power of plants to promote nourishment and vibrancy on every level - skin, body and soul.