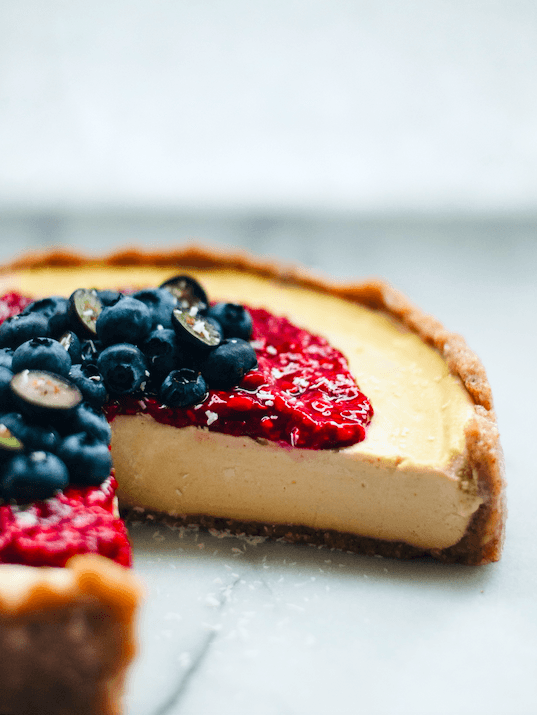 Instructions:
Crust:
Get out your 8″ springform pan, and line it with parchment paper if your pan tends to stick. If you don't have a springform pan use a tart pan with removable sides or deep dish pie plate.
Place your almonds, coconut, salt, and maple syrup in a food processor or blender and blend until a loose dough forms. It may take several minutes if using a food processor. I used a blender (food processor is broken) and I stopped the blender just as it became a uniform colour, but before it became too oily (like almond butter).
Scoop crust mixture into the springform pan, cake pan or pie plate. Press firmly, making sure that the edges are well packed and that the base is relatively even. Using the bottom of a flat glass works well! Rinse food processor/blender out well. Chill crust in fridge or freezer.
Filling:
Drain and rinse the cashews and pour them and the rest of the filling ingredients into your food processor/blender and blend on high until very smooth. A food processor may take up to 5-8 minutes. Test it to see if it is still grainy, if so process for a couple more minutes.
Pour filling into chilled crust, smooth with a spatula, and chill in the fridge until firm, about 4 hours (or cover and chill overnight).
Raspberry Sauce and Toppings:
Before serving, add 1 cup of fresh or frozen raspberries and 1 Tbs maple syrup to a small pot and heat on low-medium until the berries soften or release moisture. Mash with a spoon or fork. Simmer for 3-4 minutes or until moisture has evaporated and the mixture has thickened. Remove from heat and let cool.
Once tart is firm, carefully remove it from springform pan or tart pan or serve straight in pie plate. Cover in the raspberry sauce, fresh blueberries, and a sprinkle of coconut.
To serve, use a sharp knife to cut into slices. Leftovers can be covered and kept in the fridge for 3 days, or cover and store in the freezer.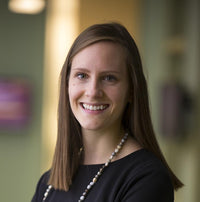 by Beth Bierema
Beth Bierema, the Holistic Nutritionist, cook, stylist and creative behind Foody First: an encouraging online community and a place to share her love of creating delicious whole food recipes and wellness in all its forms. She hopes to inspire people to try new foods, be creative with their cooking and live a life of joy. She is passionate about bringing the best out of each person in her community, whether that's learning how to practice gratitude in their day-to-day or learning what fitness looks like to them.