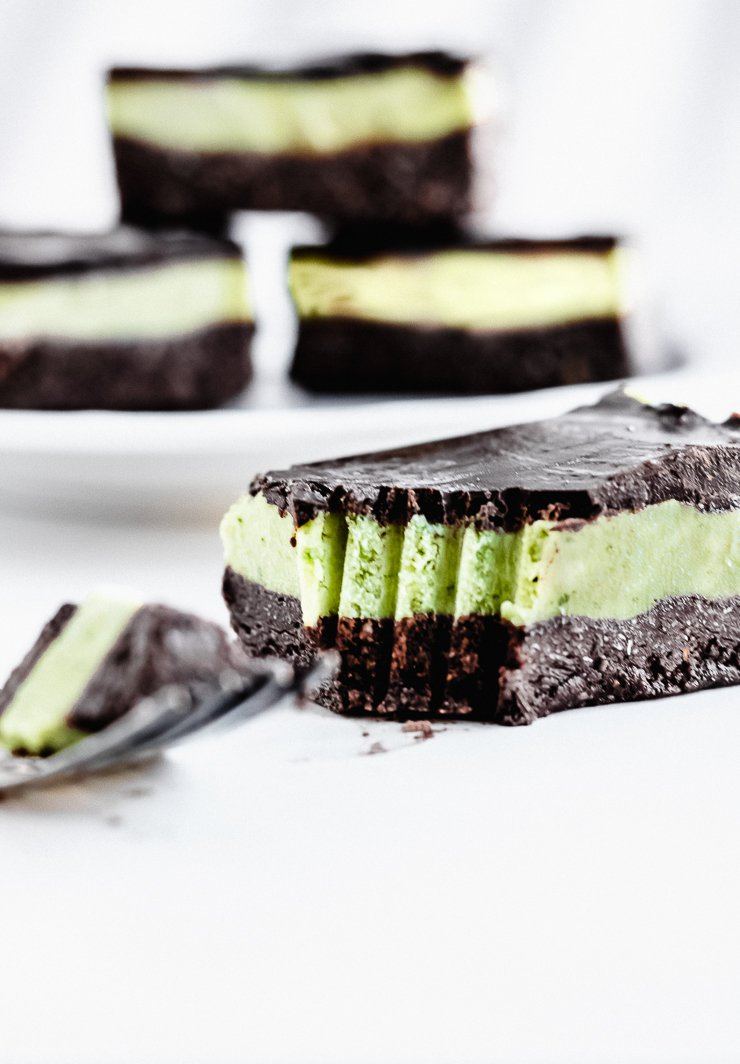 How to make these Mint Chocolate Avocado Bars
For the base:
Combine all the ingredients for the chocolate base into a mixing bowl and stir to combine.
Once a dough has formed, press it into a parchment paper lined standard (9×5) sized loaf pan.
Place into the freezer while making the avocado center.
For the avocado center & chocolate layers:
Add all the ingredients into a food processor and blend until creamy and smooth.
Spread the avocado layer onto the chocolate base and return to the freezer for 3-4 hours.
Melt the chocolate chunks over a double boiler and spread over the frozen avocado layer.
Return to the freezer to firm up for another 2-4 hours or overnight.

To finish:
Remove from the freezer and cut into bars.  Keep any uneaten bars in the freezer – they will melt at room temperature.
Enjoy!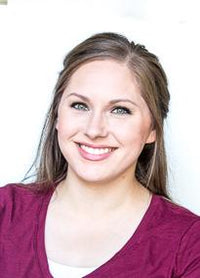 by Jill Johnson
Jill Johnson is a professional eater and real food recipe creator behind the blog Simply Jillicious. She's passionate about non-toxic living and using healthy food to heal us from the inside out. Her recipes are gluten free, dairy free, and refined sugar free.