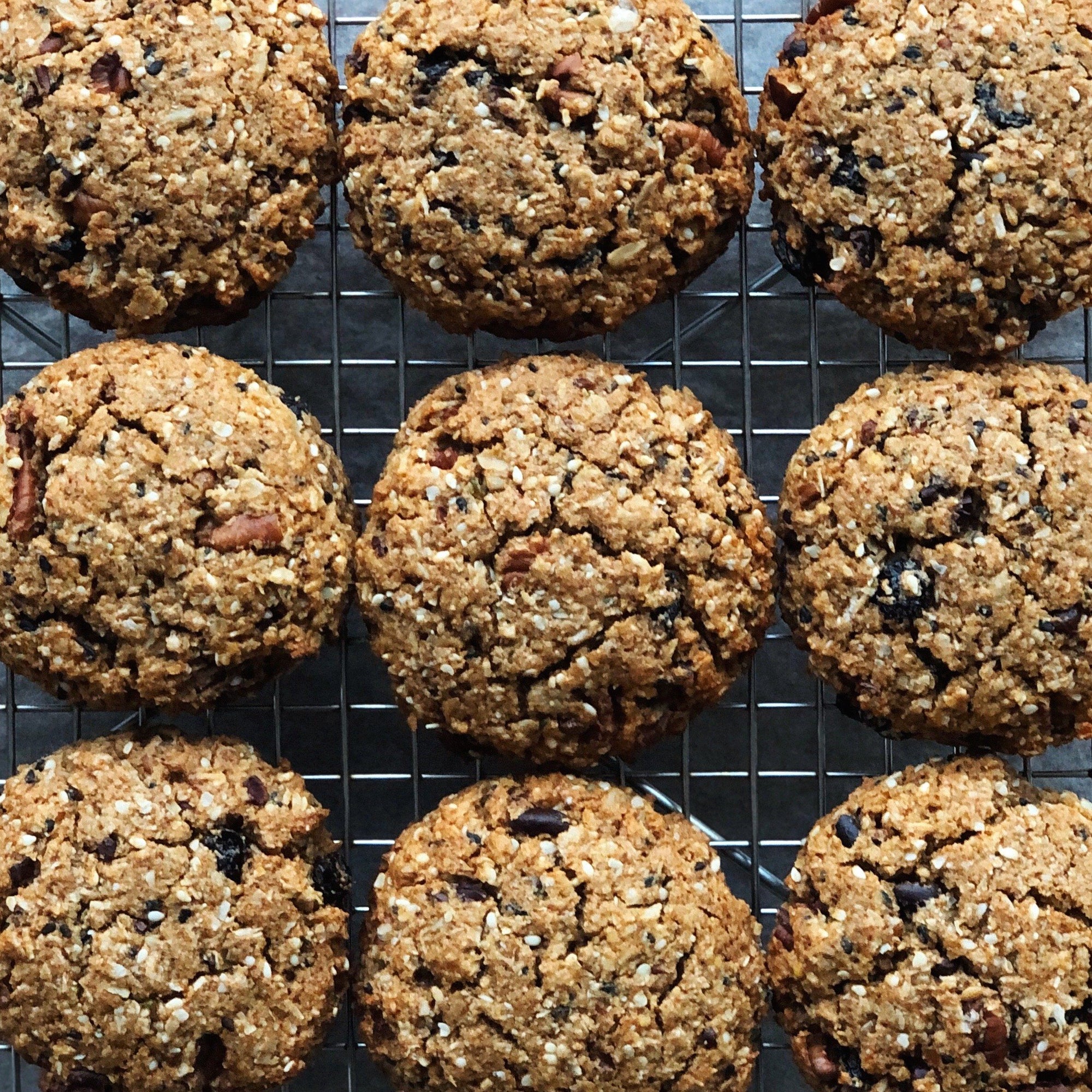 Instructions
Preheat oven to 350F/180C. Line a large baking sheet with parchment paper.
In a small bowl or cup, whisk together the ground flax and water and set aside to gel into a flax "egg".
In a large bowl, combine all of the "dry" ingredients.
In a small saucepan over med-low heat, add nut butter and coconut oil and heat until just melted, whisking to combine. Remove from the heat, add remaining "wet" ingredients to the saucepan (including the gelled flax egg) and whisk well to combine.
Pour wet mixture over the dry ingredients and stir well with a wooden spoon until dough comes together and no dry spots remain.
Using a large (~4 tbsp) cookie scoop, scoop dough onto the baking sheet, leaving 2 inches between the cookies, and flatten each cookie slightly with the palm of your hand.
Bake for 12 minutes. Let cookies cool on the baking sheet for 4 minutes before transferring to a cooling rack to cool completely.
Store cookies in an airtight container at room temperature for up to 5 days.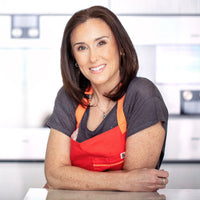 by Ruth Elnekave, CNP
Ruth Elnekave is a Toronto-based chef, holistic nutritionist, culinary instructor, recovering corporate lawyer and founder of JOYÀ. Her projects are fuelled by one main goal: to spread the pure joy and wellbeing experienced when sharing and savouring delicious, real food.