Mini Red Velvet Lava Cakes, Vegan and Gluten-Free
By Ruth Elnekave, CNP, and Sophie Bourdon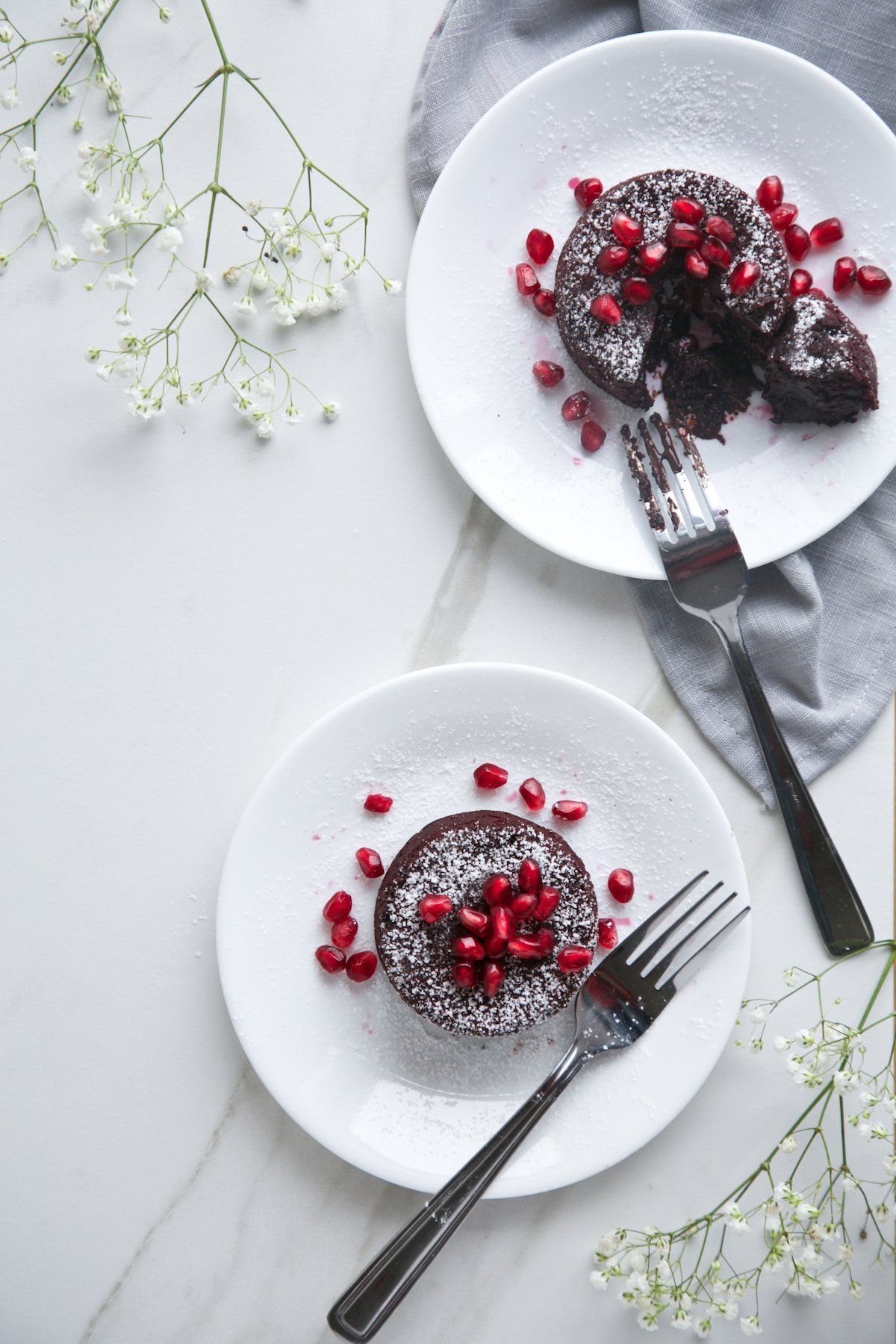 How to make mini lava cakes
Beet Puree 
Preheat oven to 375°F. Scrub and wash beets under water until clean.
Wrap beets loosely in foil and transfer to a baking sheet. Roast for 50 minutes to 1 hour (depending on their size), or until a fork or knife slides easily to the middle of the beet. Set in the fridge to cool.
Once cooled, rub the skin off the beets. If the skin doesn't peel away easily, use a paring knife to peel.
Place beets in a food processor or blender and blend until smooth. Measure out 1 ¼ cups of puree and set aside (or store in the fridge for up to three days).
Cakes
Preheat oven to 350°F. Grease the bottom and sides of 8 to 9 oven-proof 5-ounce ramekins with coconut oil and dust the bottom of each ramekin with cacao powder (alternatively, you could use muffin tins). Set aside.
In a large mixing bowl, combine the almond flour, sorghum flour, baking soda, baking powder, cacao powder, coconut sugar and sea salt. Whisk to incorporate all dry ingredients together.
In a separate medium mixing bowl, whisk the beet puree with the milk until combined, and then whisk in the aquafaba, melted coconut oil and vanilla extract.
Pour the wet mixture into the bowl of dry ingredients and stir until combined.
Pour batter evenly into the prepared ramekins. Push one square of chocolate down into the center of each cake, being careful not to push through to the bottom. Using a spoon, spread the batter to cover the chocolate and even out the top of each cake. Bake for 18-20 minutes, until the edges have pulled away slightly and the top no longer appears wet.
Let cakes rest in the ramekins for 4-5 minutes before removing. Gently run a knife around the edges of each cake, cover ramekin with a dessert plate or shallow bowl and carefully invert. Top with garnish (optional), serve immediately and enjoy!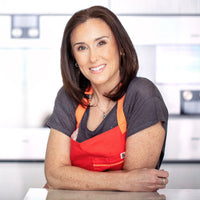 by Ruth Elnekave, CNP
Ruth Elnekave is a Toronto-based chef, holistic nutritionist, culinary instructor, recovering corporate lawyer and founder of JOYÀ. Her projects are fuelled by one main goal: to spread the pure joy and wellbeing experienced when sharing and savouring delicious, real food.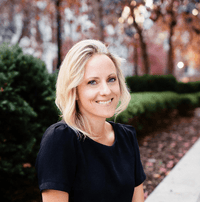 by Sophie Bourdon
Sophie Bourdon is a health and wellness entrepreneur based in Montreal, Canada. She is the holistic nutritionist and founder behind The Green Life, an online journal, shop and natural skincare and self-care line. Sophie believes in a holistic approach to wellness that uses the power of plants to promote nourishment and vibrancy on every level - skin, body and soul.