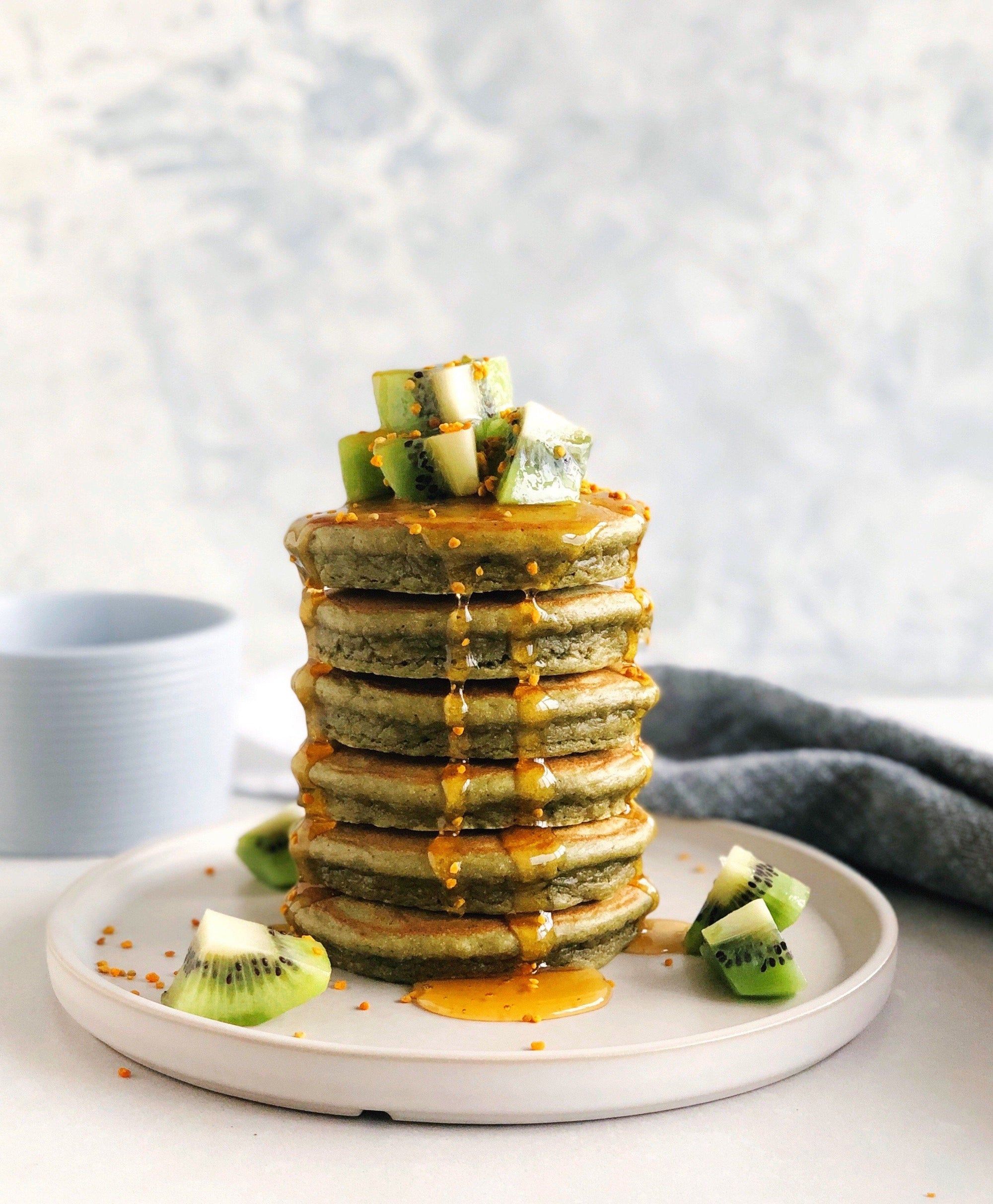 Instructions
If making pancakes one at a time in a pan

: preheat the oven to 200F/95C and place inside a large baking sheet with an oven-safe cooling rack placed on top. This will be used to keep the cooked pancakes warm while you make the rest.

Add all ingredients to a blender and blend until completely smooth and no visible oat flakes remain. Let the batter sit for 5 minutes. Adjust consistency if needed by adding more liquid and blending again.
Meanwhile, preheat a griddle or non-stick pan to medium-high.
Once hot, brush the griddle/pan with a small amount of oil, and add ¼ cup of batter per pancake. Let pancakes cook for about 2 minutes, until the bottoms are golden brown, the edges are set and the tops begin to bubble. Flip pancakes and cook for another 2 minutes on the other side. Transfer pancakes to a rack (or keep warm in the oven) and repeat with remaining batter.
Top with toppings of your choice and enjoy!