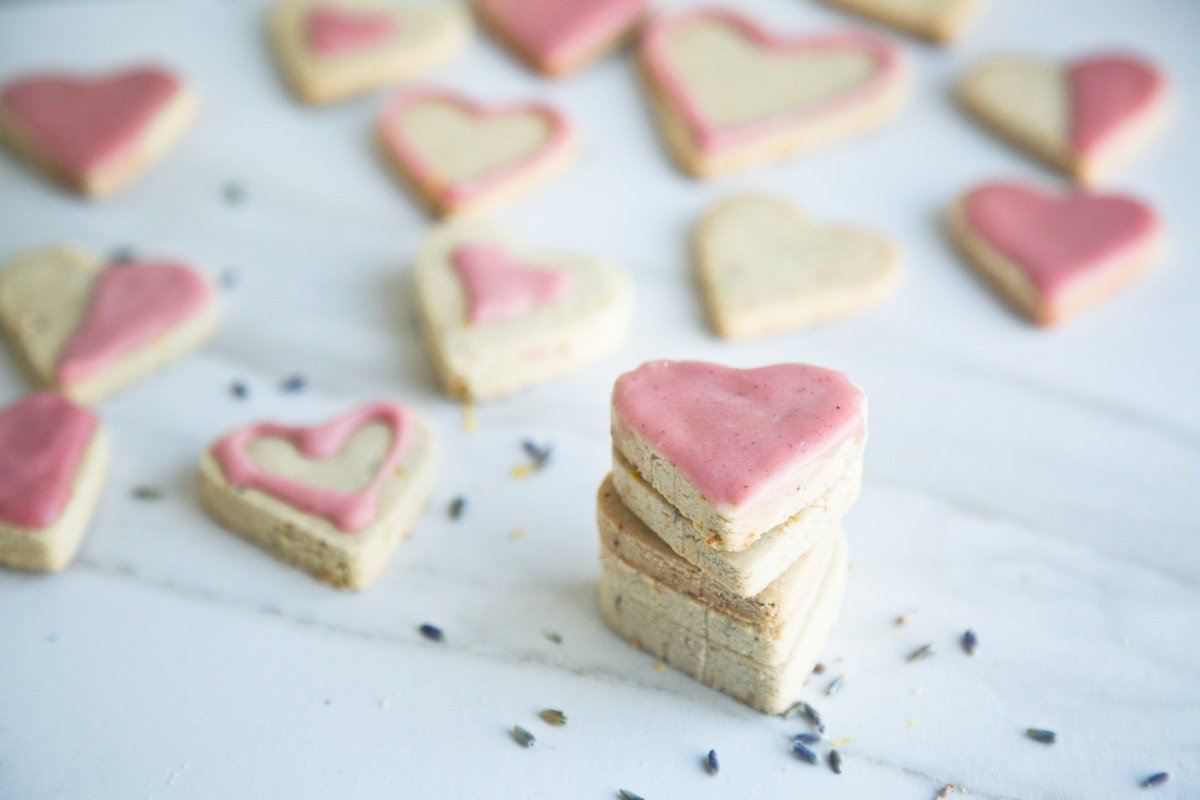 Instructions
Infused Oil
Prepare infused oil at least 5 hours or the day before making the cookies. In a small saucepan, melt coconut oil over medium-low heat. Add the earl grey tea leaves and allow mixture to infuse for 10 minutes. Remove from the heat and allow to stand for another 10 minutes. Pour the mixture through a fine sieve, pressing on the tea leaves and then discarding them.
Transfer infused oil to a small bowl and place in the refrigerator until the oil has solidified, at least 5 hours or overnight. Remove oil from the refrigerator 1-2 hours before making the cookies. 

Cookies
Preheat oven to 350°F. Line two baking sheets with parchment paper.
Add infused coconut oil to a large mixing bowl, break it into small pieces with your hands and beat with an electric mixer until smooth and creamy. Add maple syrup and vanilla and beat to combine. Add in flour, lemon zest, lavender and sea salt and gradually beat to combine.
Using your hands, knead the dough and shape it into a ball. The dough should not be sticky but should hold together when pinched. If the dough is too sticky, add a little more flour (start with 1-2 teaspoons). If it's too dry, add a little bit of water. Shape the dough into two balls, flatten each into a disk and wrap one disk in plastic wrap.
Lay a large sheet of parchment paper on a work surface. Place the unwrapped disk of dough on the parchment, cover with another sheet of parchment and using a rolling pin, roll out the dough ⅓" thick.
Using a 2"-2 ½" cookie cutter, stamp out cookies as close together as possible and arrange on the prepared baking sheets. Repeat with the remaining disk of dough. Re-roll remaining scraps, stamp out more cookies and arrange them on the baking sheets.
Bake in the oven for 10-14 minutes, until bottoms are lightly golden – do not over bake (baking time will vary depending on the oven and thickness of the cookies). Remove from oven and using a spatula, transfer the cookies to a rack to cool completely.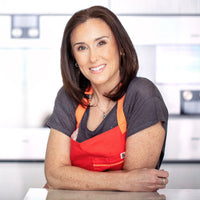 by Ruth Elnekave, CNP
Ruth Elnekave is a Toronto-based chef, holistic nutritionist, culinary instructor, recovering corporate lawyer and founder of JOYÀ. Her projects are fuelled by one main goal: to spread the pure joy and wellbeing experienced when sharing and savouring delicious, real food.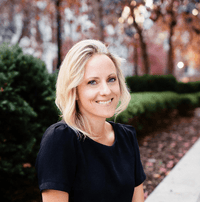 by Sophie Bourdon
Sophie Bourdon is a health and wellness entrepreneur based in Montreal, Canada. She is the holistic nutritionist and founder behind The Green Life, an online journal, shop and natural skincare and self-care line. Sophie believes in a holistic approach to wellness that uses the power of plants to promote nourishment and vibrancy on every level - skin, body and soul.