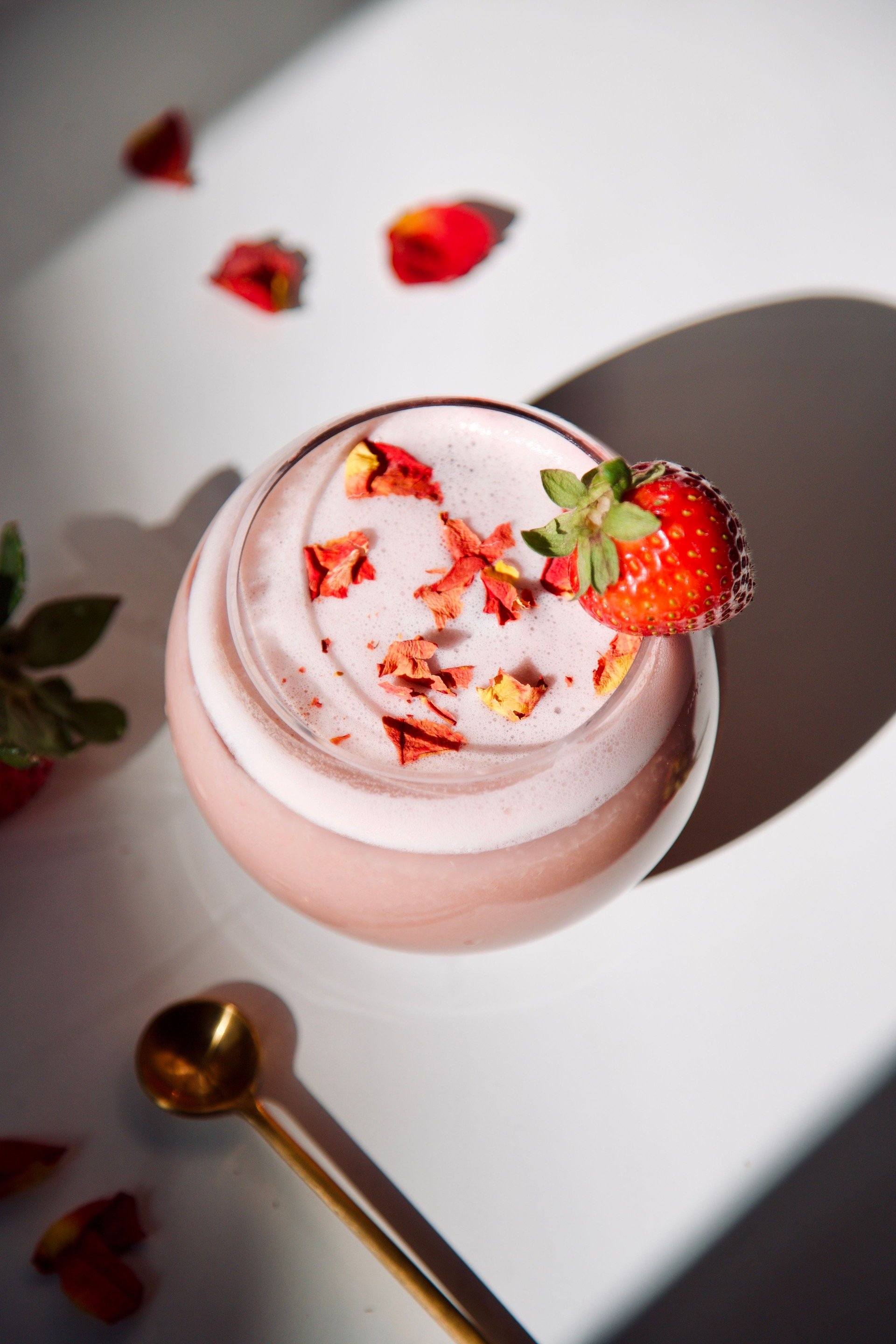 Instructions
In a blender combine the rose water, strawberries, 1/2 of the oat milk and sweetener (if using). Once blended into an even pink milk set aside.
In a separate jar whisk the remaining oat milk and Calm Cacao Superblend until combined.
Fill a large glass with ice then pour the cacao mixture over followed by the strawberry-rose milk.
Garnish with fresh strawberry and enjoy!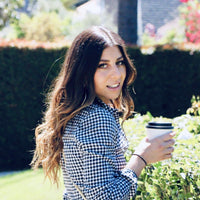 by Olivia Crouppen
Olivia Crouppen is a Los Angeles based holistic chef, food stylist and culinary producer. Her unique culinary style combines bold multicultural flavors with nutrient dense ingredients, to create dishes that are nourishing to the body and mind. Olivia strives to break the rules of dogmatic dietary restrictions while cooking with out any gluten, dairy or refined sugar. The result is bright, flavorful and energizing meals that truly feed you from the inside out.