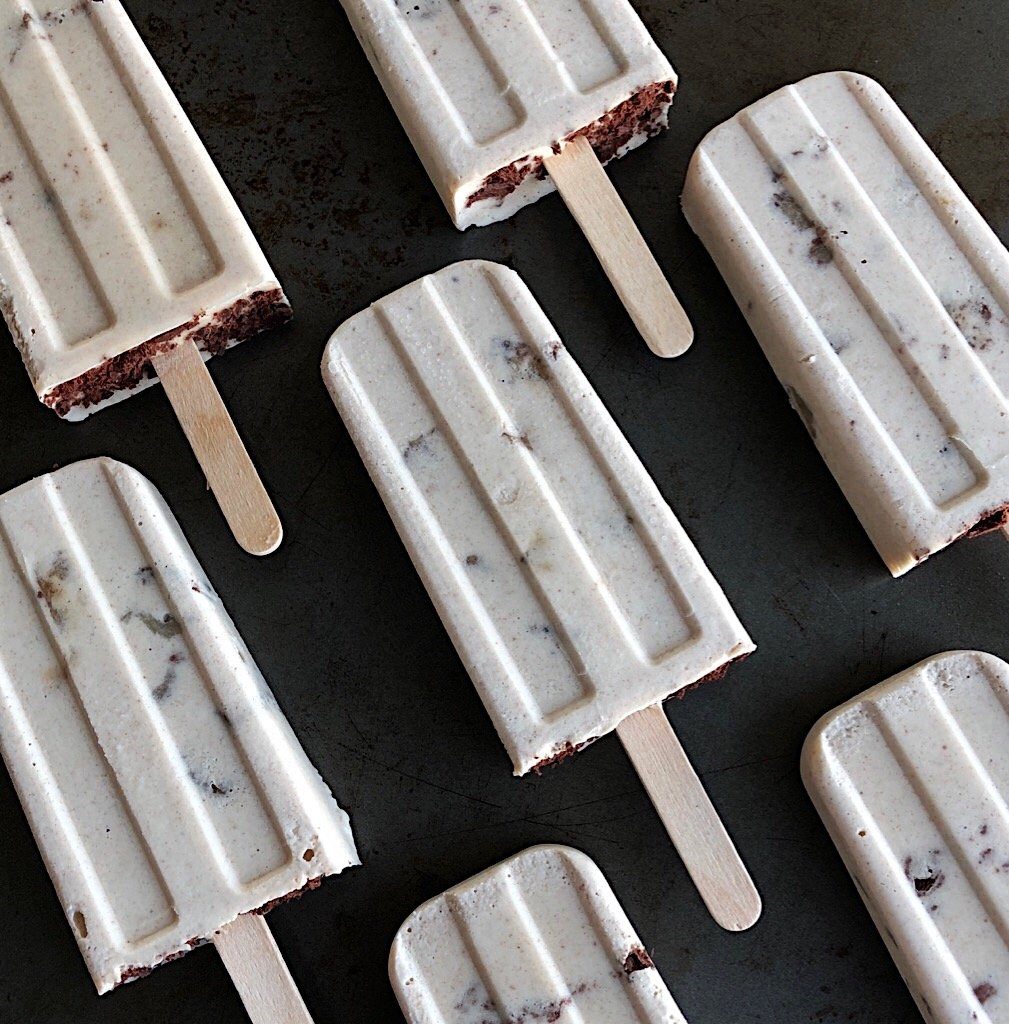 Instructions
Caramelized banana: Preheat oven to 400F and line a baking sheet with parchment paper.  
Cut banana into 1/4 inch pieces. In a small bowl, toss banana with cinnamon and, if using, bitters. Spread banana on baking sheet and roast until tender and caramelized, about 5 minutes. Remove from oven, transfer parchment with banana pieces to a plate and place in the freezer to chill while preparing the popsicle base.
Popsicles: Add coconut milk, nuts and water to a blender and blend on high speed for 30 seconds. Add dates and blend for another 30 seconds. Add remaining ingredients (except cacao nibs or chocolate) and blend for a final 30 seconds.
Pour mixture into popsicle molds, filling molds 1/3 at a time and layering in a few pieces of roasted banana and some cacao nibs or chocolate after each third.
Freeze for at least 4 hours or until frozen solid. Run outside of mold under a bit of hot water to loosen and remove popsicles.