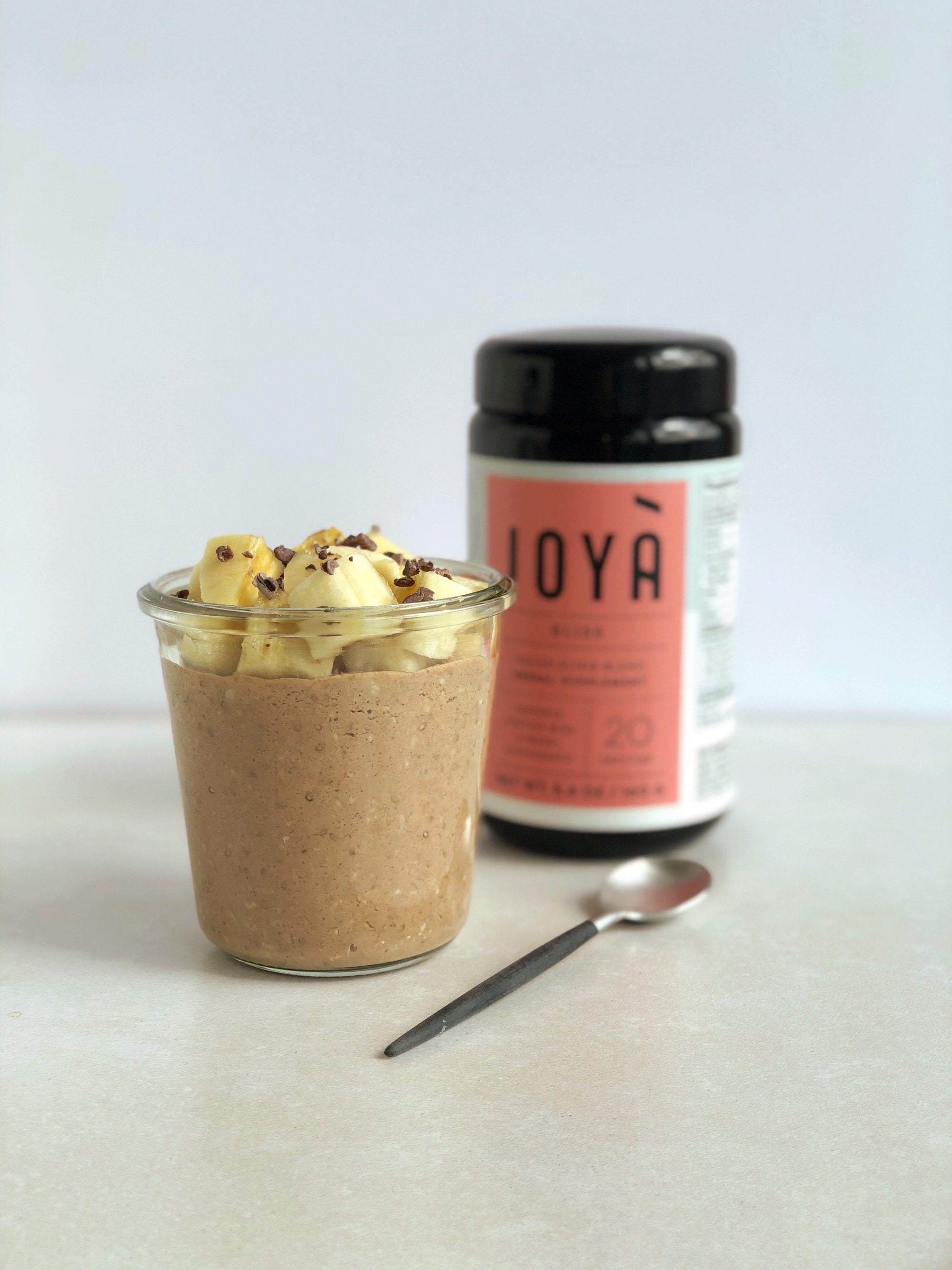 Instructions
The night before you want to enjoy: combine peanut butter, sweetener, mashed banana, 2 tbsp milk and Calm Cacao Superblend in a jar or bowl and whisk together. Add the oats, chia seeds and ¾ cup milk and whisk again to combine. Let mixture sit for a few minutes and whisk again to remove clumps. Repeat the sitting and whisking one more time. Cover and place in the fridge overnight.

When ready to eat: remove pudding from the fridge, give it a stir and check the texture. Since the chia seeds absorb all of the liquid, if the pudding is too thick, add more milk until you get the perfect texture.

To serve: top the pudding with any toppings of your choice. Enjoy!
Make ahead
: pudding can be stored covered in the fridge for 3-4 days.