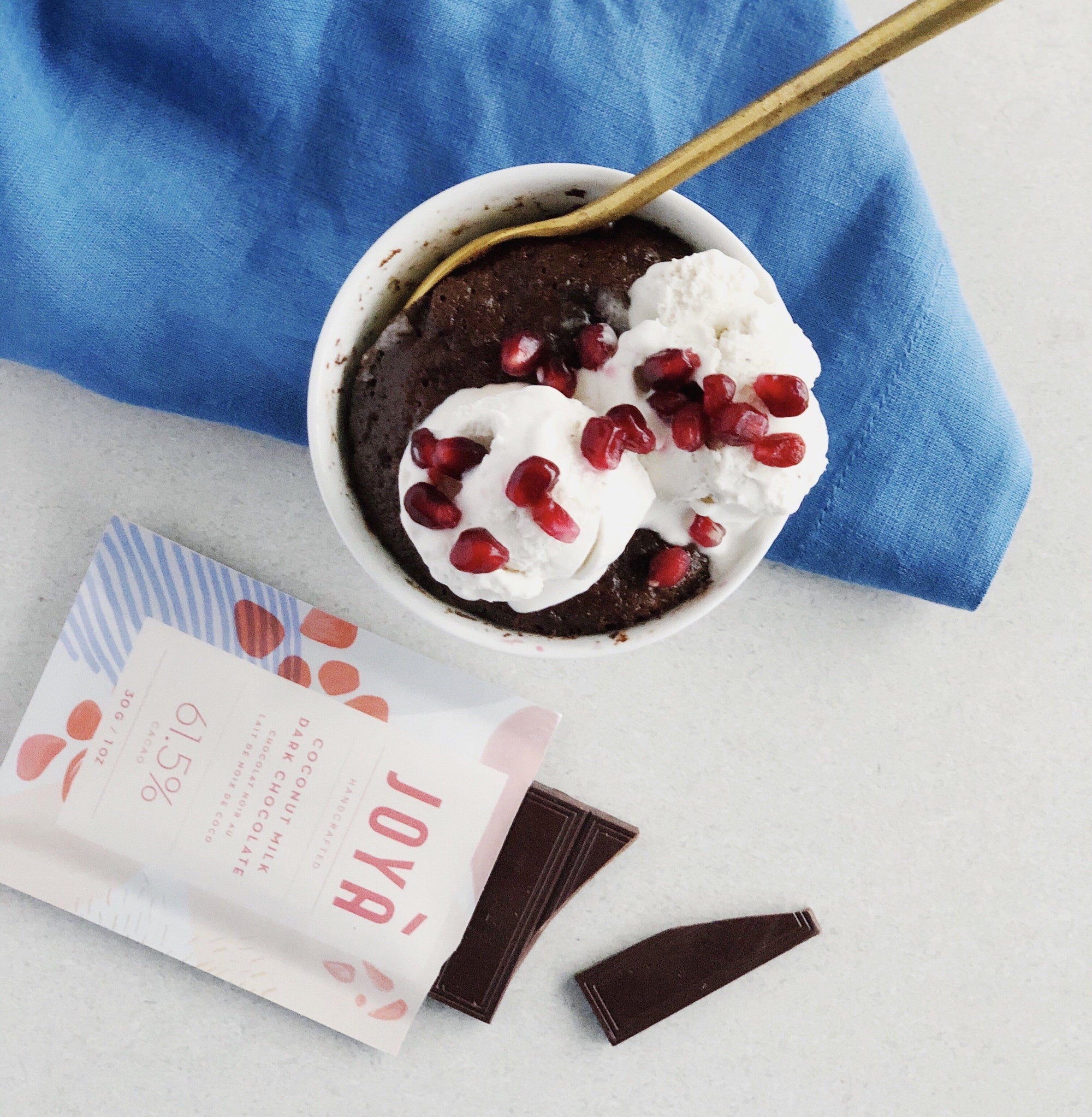 Instructions
Note: the cake will fit into a 1 cup mug (or other oven-proof dish such as a ramekin), but use a larger mug if topping the cake with ice cream or fruit.
If baking in the oven (rather than the microwave), preheat oven to 350F/175C.
In a small bowl, combine egg yolk, nut butter, vanilla, coconut sugar, maple syrup and milk and whisk until smooth. Add almond flour, Calm Cacao Superblend and salt and whisk until combined. Stir in chopped chocolate.
Pour into mug (or other small oven-proof dish) and either bake in the oven for 15 minutes (or until a toothpick inserted in the center comes out with moist crumbs) OR microwave for 1-2 minutes (microwave cooking time will depend on the strength of your microwave and whether you like your cake a bit gooey in the center).
If desired, add ice cream, fruit,

caramel sauce or other toppings and enjoy!