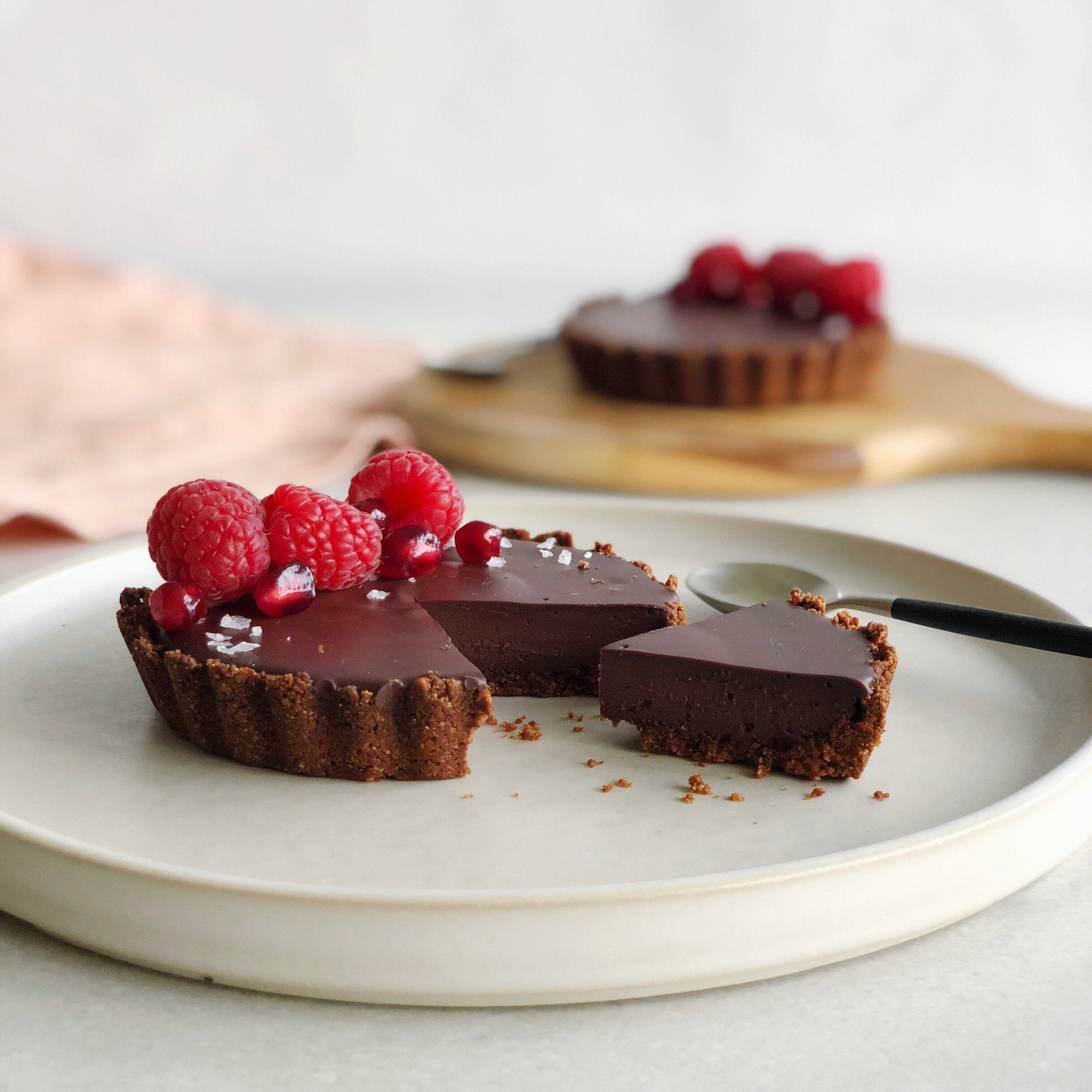 Instructions
Make tart shell: Preheat oven to 350F / 175C. If your tart pan is not non-stick, lightly brush with coconut oil and set aside. In a food processor, pulse together the almond flour and shredded coconut until the coconut is finely ground. Add remaining tart shell ingredients and pulse until the mixture comes together and resembles coarse sand (it should hold together when squeezed).

Transfer about half of the mixture to the tart pan(s) and press evenly onto the sides of the pan. Add the remainder of the mixture to the pan and press evenly onto the bottom (you can use the bottom of a measuring cup to help get it flat and even).

Bake until golden brown and firm to the touch, about 20 minutes. Remove from the oven and while it's still hot, press the bottom and sides of the crust with the back of a spoon. Transfer to a cooling rack and let cool completely.

Make the ganache: Place chocolate in a medium bowl. Heat the coconut milk in a small saucepan just until it begins to simmer (do not boil), and immediately pour over the chocolate. Let the mixture sit for 2 minutes, and then stir with a rubber/silicone spatula until completely smooth. Scrape the ganache into the crust and smooth out any bubbles. Chill in the fridge until set, at least 1 hour. 

Serve: Remove tart from the pan. Optionally sprinkle with flaked sea salt and garnish with fruit. Slice with a knife that's been run under hot water and wiped dry to help achieve a cleaner cut.