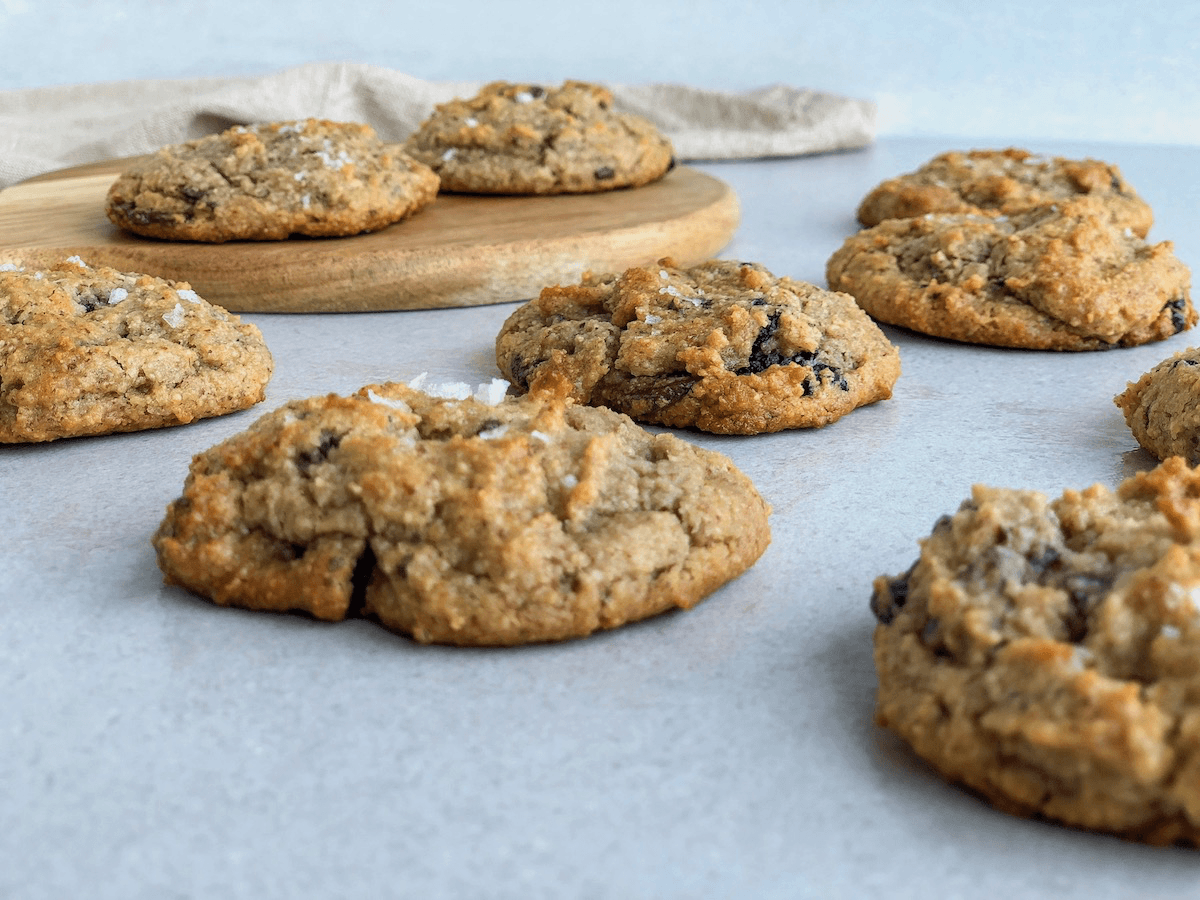 Instructions
Preheat the oven to 350°F and line a large baking sheet with parchment paper.
Make the flax eggs by combining the ground flax and water. Let it sit for 10 minutes. 
In a small bowl, soak the cherries in just enough warm water to cover them.
Combine the coconut oil, tahini, sugar and vanilla with a stand mixer or hand mixer.
Mix in the flax eggs.
In a separate bowl, whisk together the coconut flour, baking soda and salt.
Add the dry ingredients to the wet and combine with the mixer.
Drain the cherries well. Fold in the chocolate and the cherries.
Roll the dough into heaping tablespoon-sized balls and flatten gently onto the cookie sheet so they are approximately 1 cm thick.
Sprinkle a pinch of flaky salt on each cookie.
Bake for 10 minutes, until the cookies get slightly golden around the edges. Let them cool 5-10 minutes and remove from the baking sheet to cool the rest of the way.
by Jordana Levine
Jordana is a holistic nutrition student and lifelong foodie. She has spent the last seven years working in marketing, while managing her own health concerns, and is passionate about helping others live their healthiest, happiest lives. Her blog, Clean Kitchen Diaries, has recipes made from whole ingredients that are nourishing, anti-inflammatory, and built for real life.