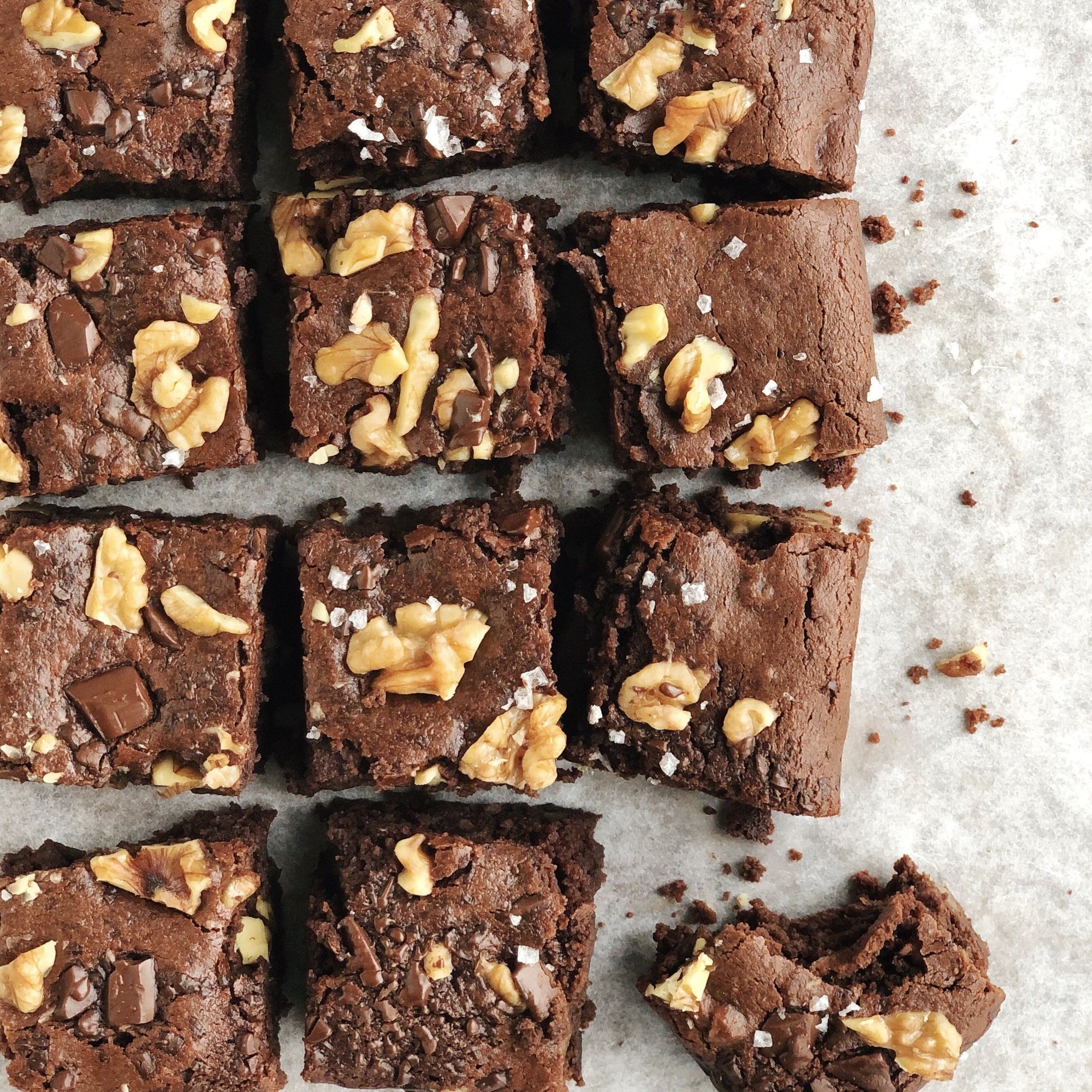 Instructions
Preheat oven to 350F. Line an 8" x 8" baking pan with parchment and set aside.

Make flax egg: whisk ground flax and water together in a small bowl, and set aside.

Prepare double boiler: place a heat-proof bowl over a pot filled with 1" of water and bring water to a simmer. Add 1/2 cup (about 78 g) of the chopped chocolate and the coconut oil to the bowl to melt. Remove bowl from the heat once melted and set aside.

In the meantime, in a medium bowl, combine almond flour, cacao powder, cinnamon, baking powder and salt. Whisk until well combined and set aside.

In a large bowl, combine melted chocolate and coconut oil mixture, nut butter, maple syrup, coconut sugar, vanilla and flax egg and stir until well combined and smooth. Add dry ingredients to the wet ingredients and stir with a silicone/rubber spatula to combine until no dry spots remain and batter is smooth. Add the milk (or apple sauce if using) and stir until incorporated. Add 1/2 cup chopped walnuts and stir to combine.

Pour batter into prepared pan, sprinkle remaining chopped walnuts and chopped chocolate on top and place in the oven.

Bake for 20 minutes, sprinkle a pinch of flaky salt on top and continue baking for another 10 minutes. You want to remove the pan from the oven when a tester inserted into the middle comes out with some moist crumb — do not over-bake as brownies will continue to bake from the residual heat while cooling. 

Remove from the oven and let cool in the pan on a cooling rack before slicing into squares.

Store brownies airtight at room temperature for up to 2 days or covered and refrigerated for up to 5 days. (Psst! They're delicious cold!)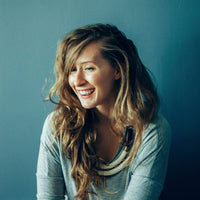 by Laura Wright
Laura Wright is the creator of The First Mess, both an award-winning plant-based blog and cookbook. Laura grew up in a family produce business and has spent a lot of her adult life working in restaurants. She resides in southern Ontario with her partner and two rescue dogs.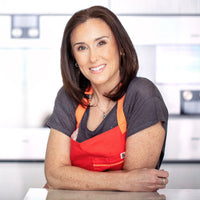 by Ruth Elnekave, CNP
Ruth Elnekave is a Toronto-based chef, holistic nutritionist, culinary instructor, recovering corporate lawyer and founder of JOYÀ. Her projects are fuelled by one main goal: to spread the pure joy and wellbeing experienced when sharing and savouring delicious, real food.