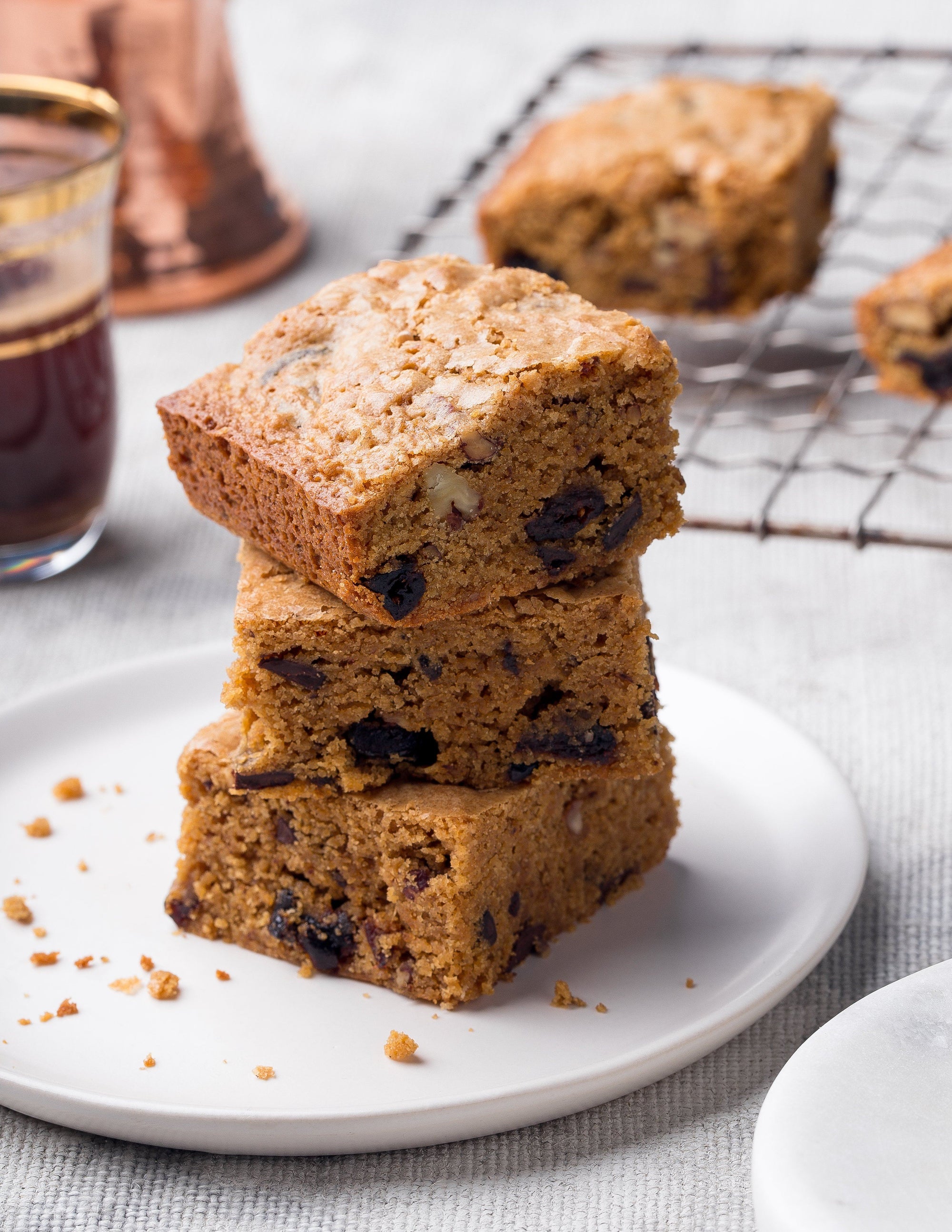 Instructions
Preheat 

oven to 350F. Brush a 9x9" square pan with oil and line with parchment

both ways

leaving an overhang on all sides. 

Spread pecans on a baking sheet and toast until golden brown, about 10 minutes. Let cool, then chop roughly and set aside.

In a small saucepan, melt ghee and coconut oil over low heat. Transfer to a large mixing bowl.

In a small bowl, sift the "dry" ingredients together. Set aside.

Add the coconut sugar to the ghee/oil mixture and whisk to combine. Add maple syrup, eggs and vanilla and whisk well to combine. Add the "dry" ingredients and stir vigorously with a wooden spoon for 20 seconds to combine. Fold in mix-ins and transfer batter to the prepared pan. Smooth top with an offset spatula.

Bake for 22-25 mins, until top is shiny, cracked and golden brown. *Do not over-bake.

Let blondies cool completely in the pan. Remove using parchment overhang. Cut blondies into squares and enjoy!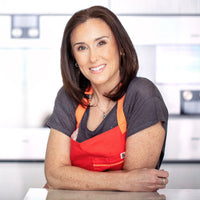 by Ruth Elnekave, CNP
Ruth Elnekave is a Toronto-based chef, holistic nutritionist, culinary instructor, recovering corporate lawyer and founder of JOYÀ. Her projects are fuelled by one main goal: to spread the pure joy and wellbeing experienced when sharing and savouring delicious, real food.