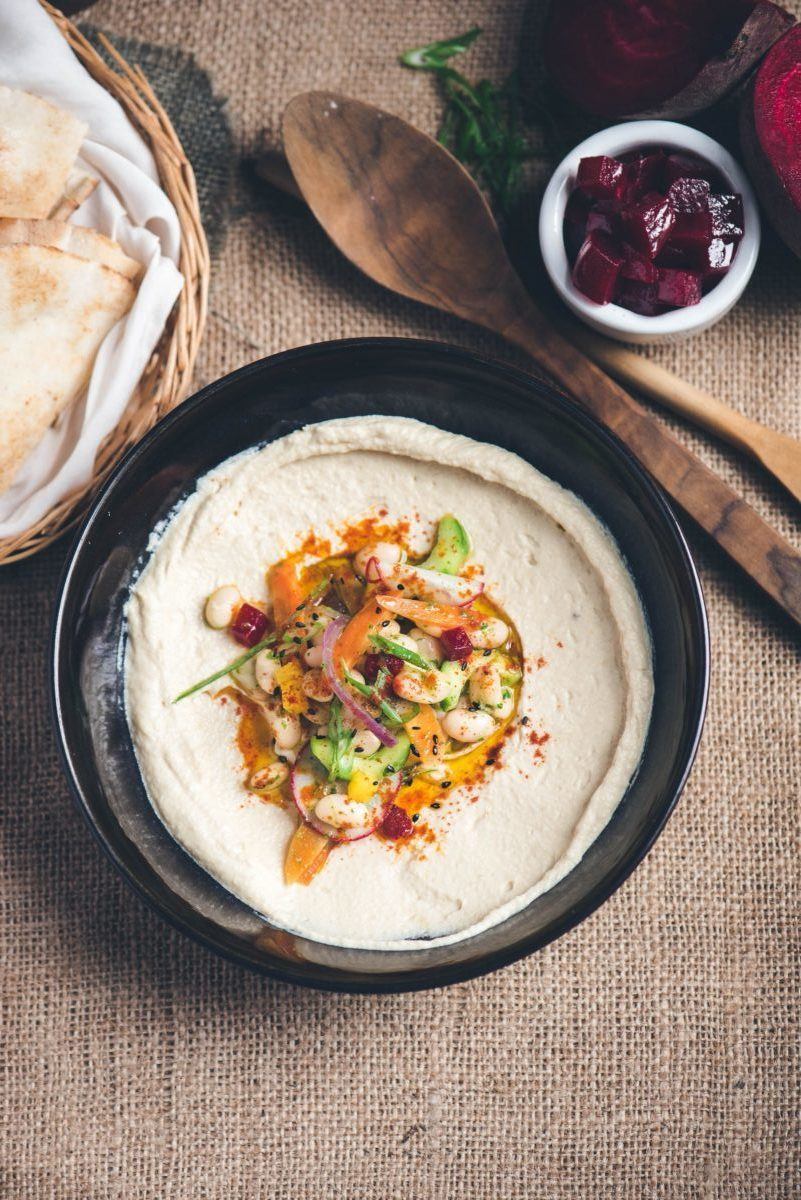 Tahini is an ingredient rising in popularity across the States and Canada, but what exactly is this magical ingredient?
To start, let's explore some items that it's not:
Tamari (it's definitely not related to soy)


A nut butter (it's a nut-friendly product)

Tahiti (it's not a destination!)

Hummus (but it's the key ingredient in this delicious, creamy, Middle Eastern spread)
Tahini, or tehina, is a paste made from sesame seeds. Sometimes the seeds are roasted in production, but other times they're not; if the seeds are not roasted, the tahini is considered to be raw.  
It's important to note that not all tahini is created equal. The finest tahini is made from Ethiopian seeds that have a high meat to oil ratio. This allows for a smoother and nuttier flavour profile without the extremely bitter afternotes that many poor quality tahini brands tend to have. One of our favorite brands of tahini, Soom Foods, is made from 100% roasted and pressed single-sourced White Humera sesame seeds.
Another important quality to look for in premium tahini is the texture of the paste itself. The texture should have a runny, smooth consistency, and should be fairly easy to emulsify if the product has been sitting on the shelf for a longer period of time. However, many tahini jars that are currently found on the Western hemisphere's grocery shelves are not of this quality.
High-quality tahini can be used for so much more than just hummus. For instance, if the tahini has a nutty flavor-profile, it is absolutely delicious in sweet and savory items, whether they are traditional baked goods, in Asian sauces and other globally-inspired eats, or vegan smoothies and spreads. Tahini is also a wonderful component in salad dressings, especially when trying to make a particular creamy dressing vegan. To further that point, premium tahini is a fantastic substitute to creams in cream-based soups.
Besides the versatility and delicious qualities of the product, tahini is a superfood. Sesame is super rich in vitamins and minerals including iron, potassium, and magnesium. It's also one of the best plant-based foods to receive your daily calcium intake. Lastly, it's high in E & B vitamins, allowing for strong hair, nails, and skin.
Because of the bountiful qualities of tahini, we highly recommend adding it into your lifestyle and paying the heftier price for a solid high-quality tahini!
(Header image by Grace Dickinson)