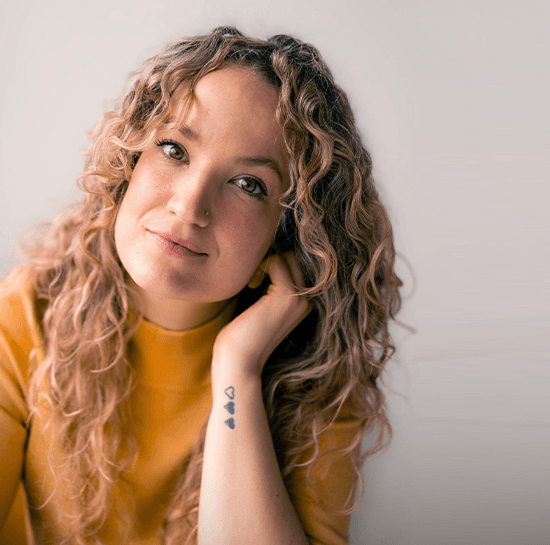 Holistic Chef, Nutritionist and Founder of @therootedtable Hilary Brent sat down with us to talk about the power of daily "micro" habits, the magic in cooking for others and her Everyday Joy. 
What are some non-negotiable parts of your day to keep your health and wellness on track?
I truly believe in the power of a good morning ritual. I wake up before the sun, and before I peek at my phone or open my email, I spend an hour and a half quietly with myself – reading, practicing yoga, writing in my journal, listening to music and sipping my favorite Calm Cacao Superblend by JOYÀ! I have felt the grounding effects of my morning ritual ripple into all parts of my life and am so grateful to have cultivated this daily practice.
Do you have any wellness habit that you follow consistently? What differences do you notice when you follow them? 
I've learned to incorporate "micro" wellness habits into my days. One is to skip the afternoon coffee, and drink a warm tonic (JOYÀ's Restore Superblend with Turmeric is in steady rotation!) or herbal tea instead. The other is to pause my workday in the afternoon for a 5-10 minute meditation (who doesn't have 5-10 minutes?). Both of these practices allow me to welcome the second half of the day with focus and a renewed sense of presence.
If you could do one thing that brings you insane amounts of joy, every day, what would it be and why?
To be at a cabin or somewhere tucked away from the rest of the world with people I love, cooking a delicious meal with flowing natural wines, candlelight, a beautiful playlist and nowhere else to be!
What is your why?
I want to inspire people to live authentic, connected and spirited lives, whatever that may mean for them. To "throw off the bow lines and sail away from the safe harbor" so to speak. By cooking for people, I hope to grant them more time and space to spend creating a life that lights them up because when people fill their own cups in this way, they have a greater ability to share this goodness with their communities and the world at large. 
What's the one pantry staple you can't live without?
A really nice olive oil! And crunchy Maldon salt, on everything, always.