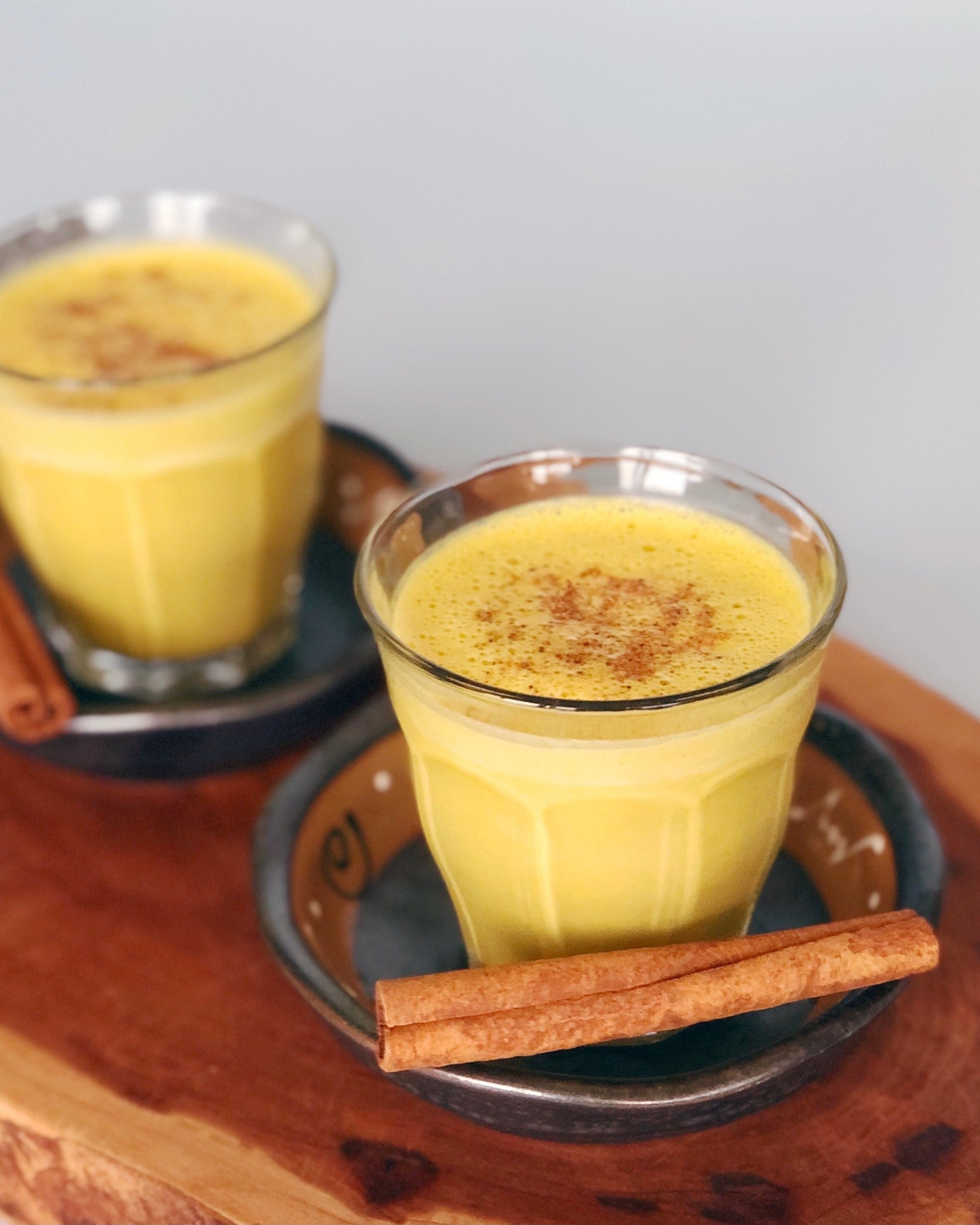 Instructions
Soak cashews in boiling water for 10 minutes (or hot water for 1 hour). Drain, rise and add to a high speed blender, together with 1 cup filtered water, a tiny pinch of sea salt and the pitted dates (if using) and blend for about 60-90 seconds. Pour the milk through a sieve into a bowl to catch any bits of date, and then pour filtered milk back into the blender.
Add the coconut milk, maple syrup (if using instead of dates), spices OR Restore Superblend, and vanilla extract (*if using Restore Turmeric Superblend, start with 1 tbsp). Blend on high until smooth and creamy, about 1 minute. Taste and adjust the sweetness or spices/Superblend as needed. If using, add bourbon or rum.
Shake well before serving. Serve chilled, plain or topped with coconut whipped cream and a tiny pinch of cinnamon or nutmeg for garnish.
Make ahead: Store in the fridge for 4 days.