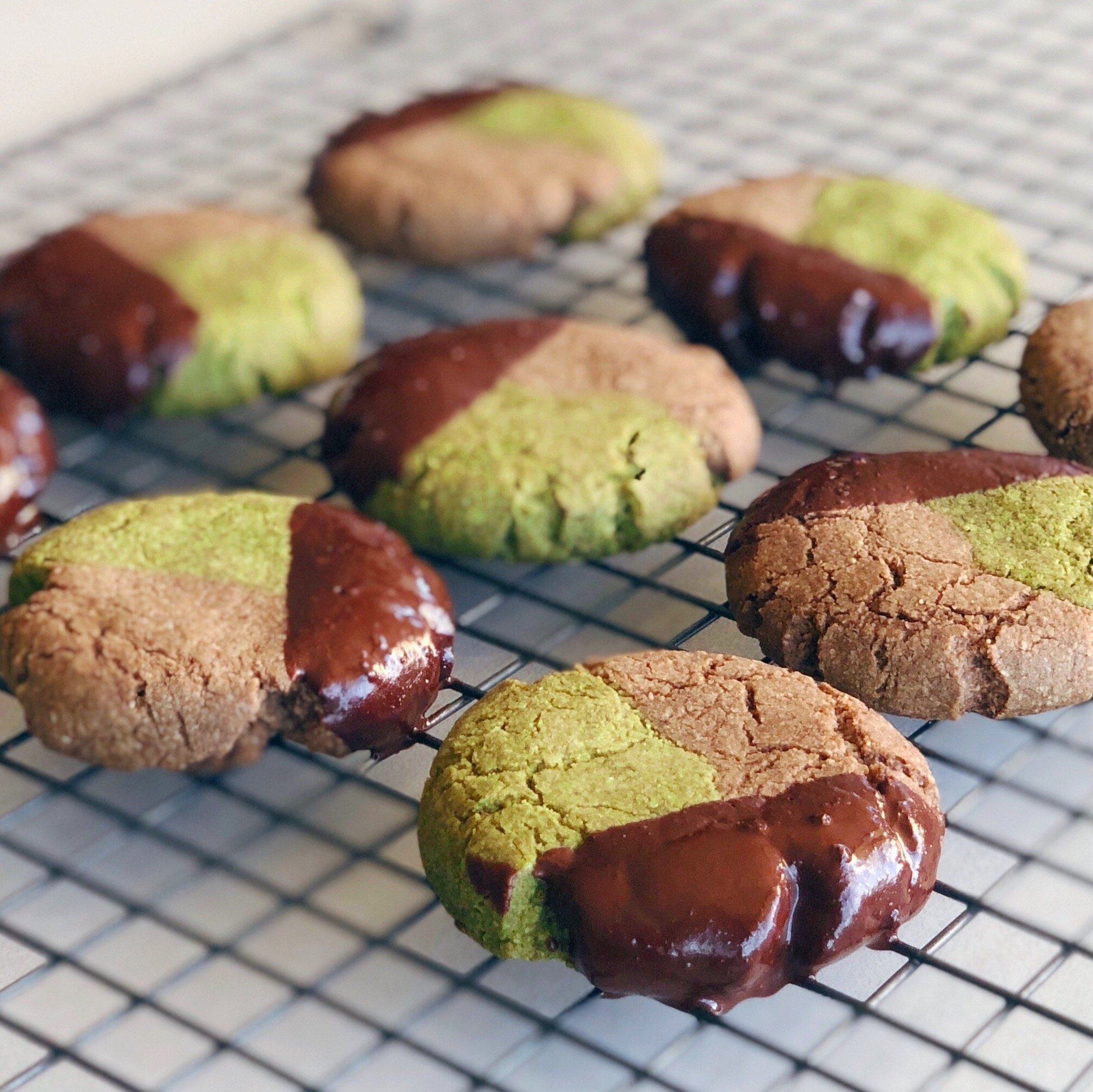 Instructions
Preheat oven to 350F. Line two baking sheets with parchment paper.

Combine the oat flour, powdered sugar, almond flour, baking soda and salt in a food processor and pulse a couple of times. Add the ghee, eggs and the vanilla and almond extracts and process until dough is a sticky, soft ball. 

Divide the dough into 2 equal parts. Return half to the food processor, add the Focus Matcha Superblend and process until the dough is all green. 

Wipe out any green bits from the food processor. Then add the second half of the dough and the Calm Cacao Superblend and process until the dough is all brown. 

Portion about 1 tablespoon of each dough, roll together into a ball and place on the baking sheet. Leave about 2 inches between cookies. 

Lightly flatten the cookies with your palm and bake for 6 minutes. Using a flat spatula, flatten the cookies one more time just until they crack. Bake for an additional 4 to 5 minutes until the edges are golden brown but the center still feels soft. 

Let the cookies cool on the baking sheet for 8 minutes, and then transfer to a cooling rack to cool completely. 

If dipping in melted chocolate: melt chopped chocolate and coconut oil over a double boiler, whisking to emulsify. Dip cookies in melted chocolate and transfer to a cooking rack to let the chocolate harden.

Store cookies in an airtight container for up to 5 days.