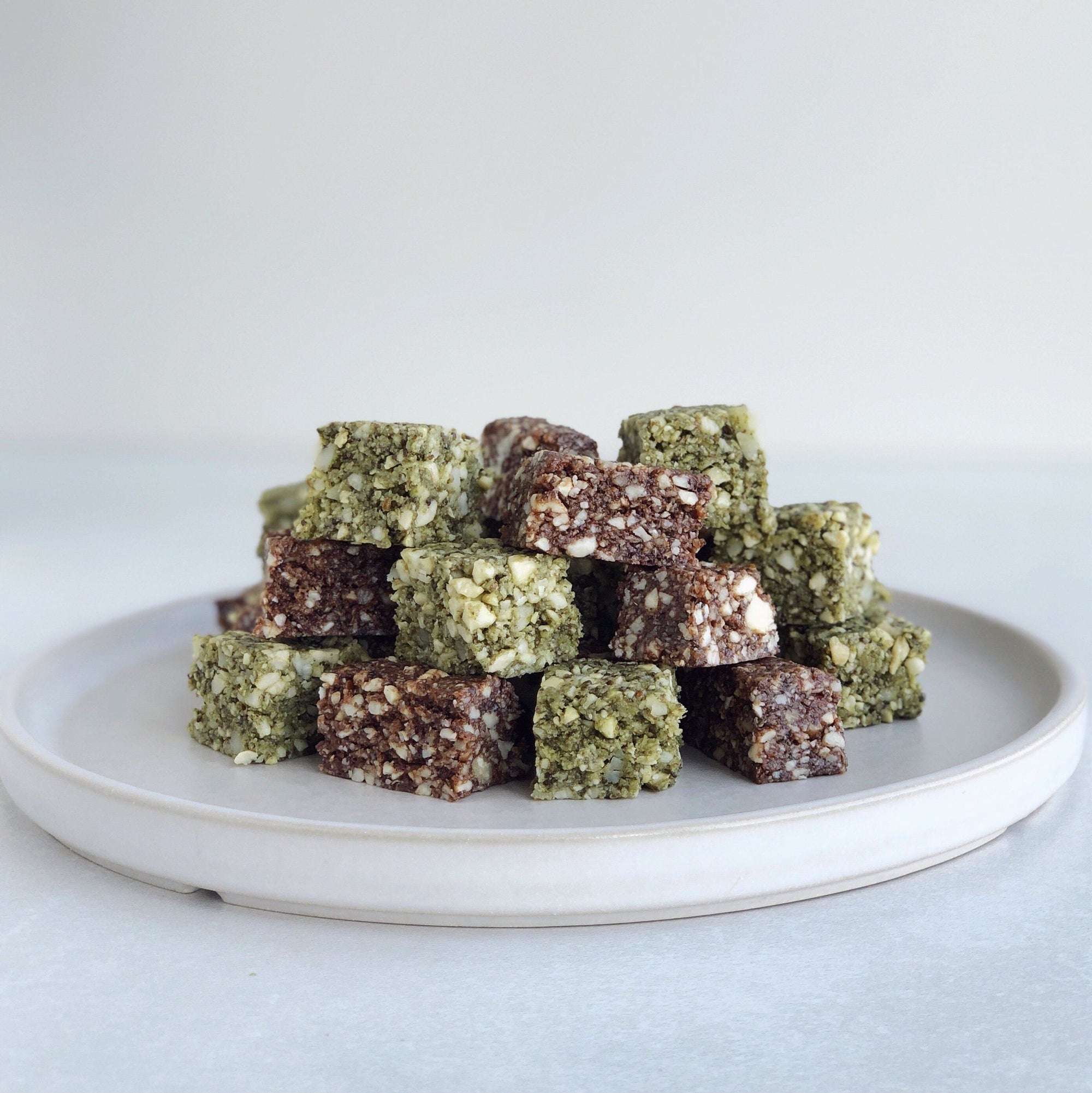 How to make these Superfood Energy Balls or Energy Bars
Add the cashews and other nuts to a food processor and process until they're in small pieces but not too fine. Empty nuts into a large bowl.

Add dates to the food processor and process until small chunks form. Add the ground nuts and all of the remaining ingredients and process until everything is well combined. Empty mixture into the large bowl.

Grab a small handful of the mixture and squeeze in your hand to see if it holds together. If not, add more liquid sweetener, 1-2 tsp at a time.

If making bars: Line a loaf pan (about 9" x 5") with parchment paper in both directions. Scrape the mixture into the pan and press down firmly to flatten. (Pro tip: cover the mixture with parchment paper and then use the bottom of a cup to pack the mixture, or if you have one, the same size loaf pan placed on top and inside the pan with the mixture.)

 If making balls: Scoop ~1 tbsp of the mixture and form into balls.
Tips for storing Energy Balls or Energy Bars
Balls/bars can be stored in an airtight container in the fridge for 1 week or in the freezer for 1 month.