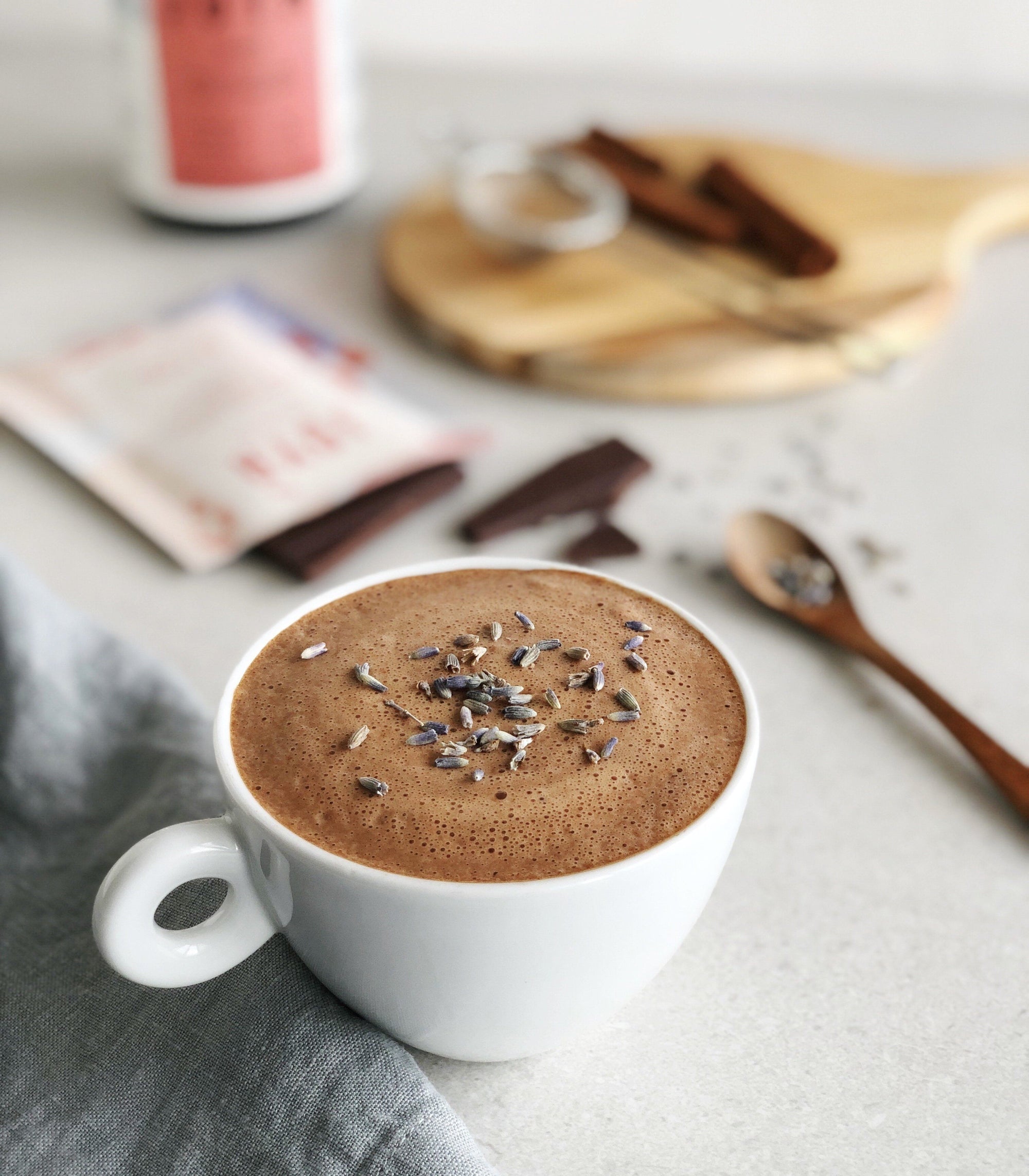 How to make this Calming Lavender Hot Chocolate
In a small saucepan, combine lavender buds and milk, and heat on the stovetop until it comes to a simmer. Cover, remove from the heat and let the lavender infuse into the milk for 10-15 minutes. Strain out lavender. 

Add all ingredients to a blender and blend until completely smooth. Taste and adjust sweetness if needed.

Pour hot chocolate into a mug, add toppings if using and enjoy!