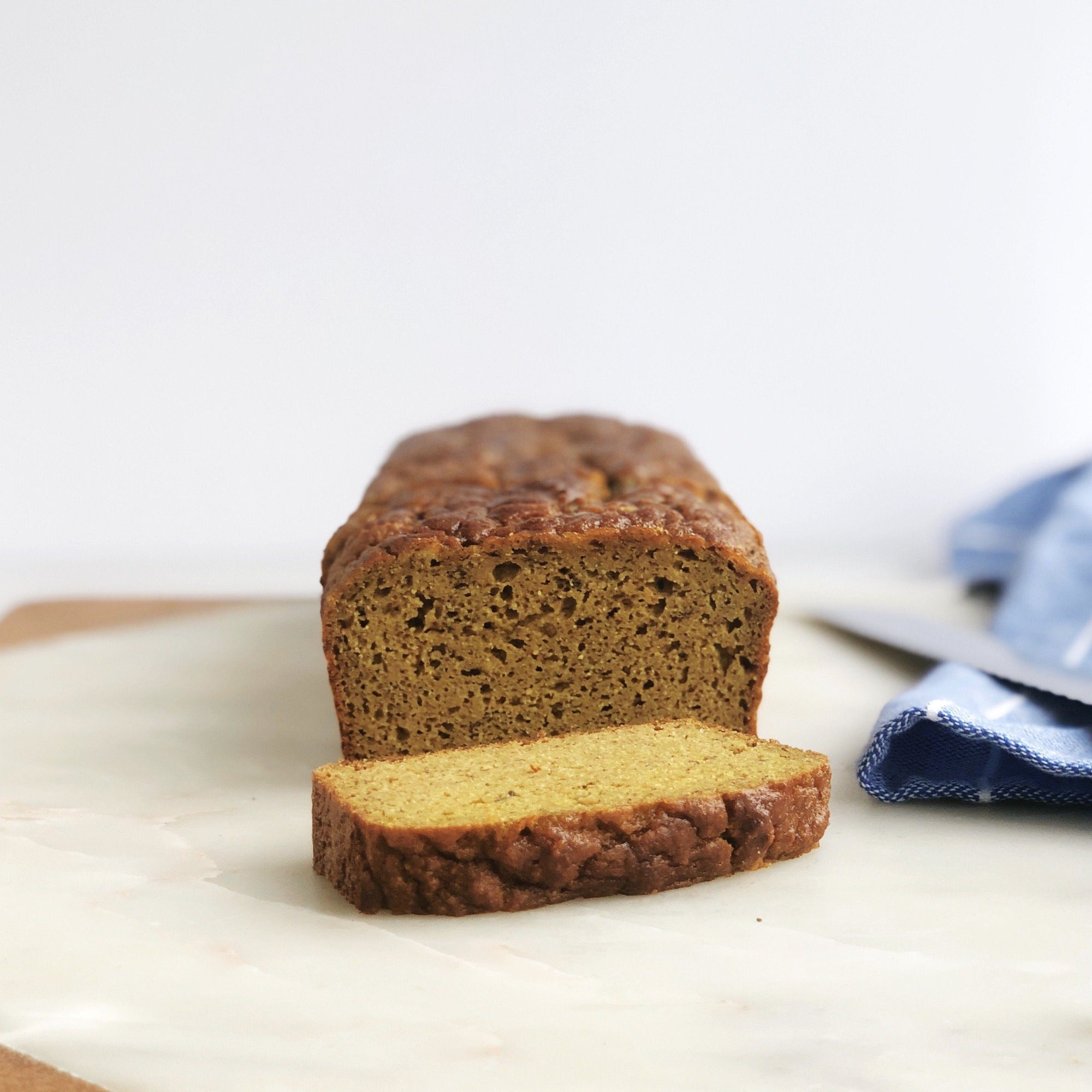 Instructions
Preheat oven to 350°F/175°C. Brush a 9×5 inch or 8×5 inch loaf pan with oil and line with parchment paper.
In a medium bowl, add the flours, Restore Turmeric Superblend, salt and baking soda and whisk well to combine. Set aside.
Add the eggs to a large bowl and with an electric hand beater or stand mixer, beat until well blended, 20 seconds. Add the bananas, honey (or maple syrup), coconut oil and vanilla and continue to beat on medium-high until completely smooth and emulsified, another 30 seconds.
Add the dry mixture into the bowl with the wet mixture and beat on low just until the flour is incorporated and no dry spots remain. If using chopped nuts, add them in and using a spatula, stir to combine.
Pour the batter into the prepared loaf pan and smooth out the top.
Bake until a toothpick inserted into the centre of the cake comes out dry, about 60 minutes. Cool in the pan for 15 minutes and then cool completely out of pan on a cooling rack.
Pro Tip: If making in advance, wrap and store at room temperature for up to 2 days or refrigerate for up to a week. Also great to freeze for a snack on demand — just slice before freezing and toast when you're craving a treat!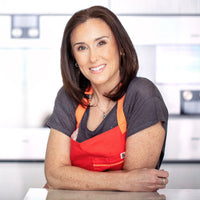 by Ruth Elnekave, CNP
Ruth Elnekave is a Toronto-based chef, holistic nutritionist, culinary instructor, recovering corporate lawyer and founder of JOYÀ. Her projects are fuelled by one main goal: to spread the pure joy and wellbeing experienced when sharing and savouring delicious, real food.