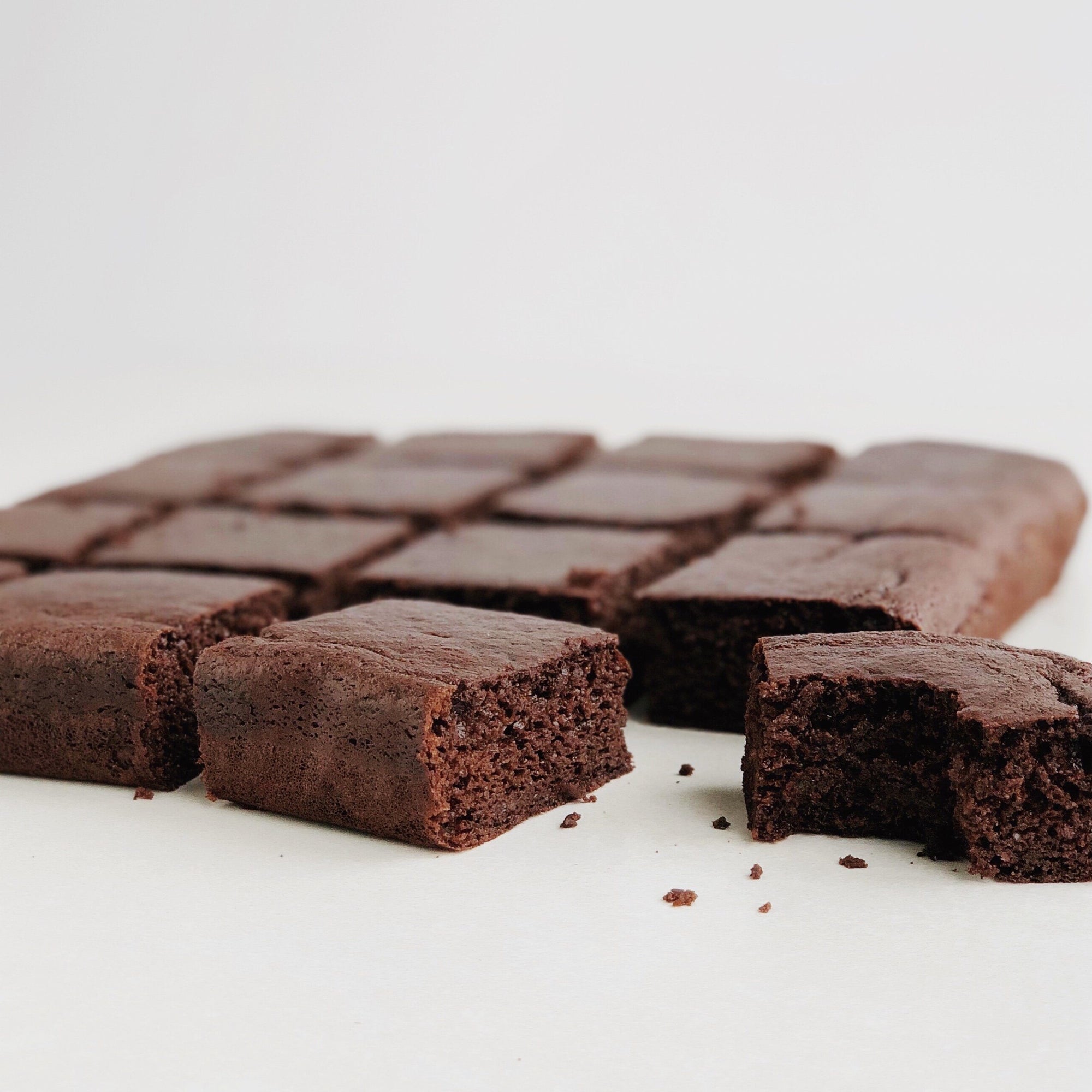 Instructions
Preheat oven to 350F/175C. Line an 8" x 8" baking pan with parchment paper in both directions so that all surfaces of the pan are lined, leaving an overhang on all sides for easy removal.
Add all ingredients except the chopped chocolate (if using) to the bowl of a food processor and blend until the mixture is creamy and smooth.
Pour the mixture into the prepared pan. If using the chocolate, stir half into the batter and sprinkle the remainder on top. Bake for about 20 minutes, until a toothpick inserted into the centre comes out with only moist crumb.

Chocolate alternative

: melt the chocolate, and pour over baked and cooled brownies as a glaze.




Let cool in the pan for 10 minutes, and then transfer to a cooling rack to cool completely. Store in an airtight container at room temperature for 2 days or in the fridge for 5 days.

Pro tip: to slice the brownies into clean squares, run your knife under hot water and wipe dry in between each slice.