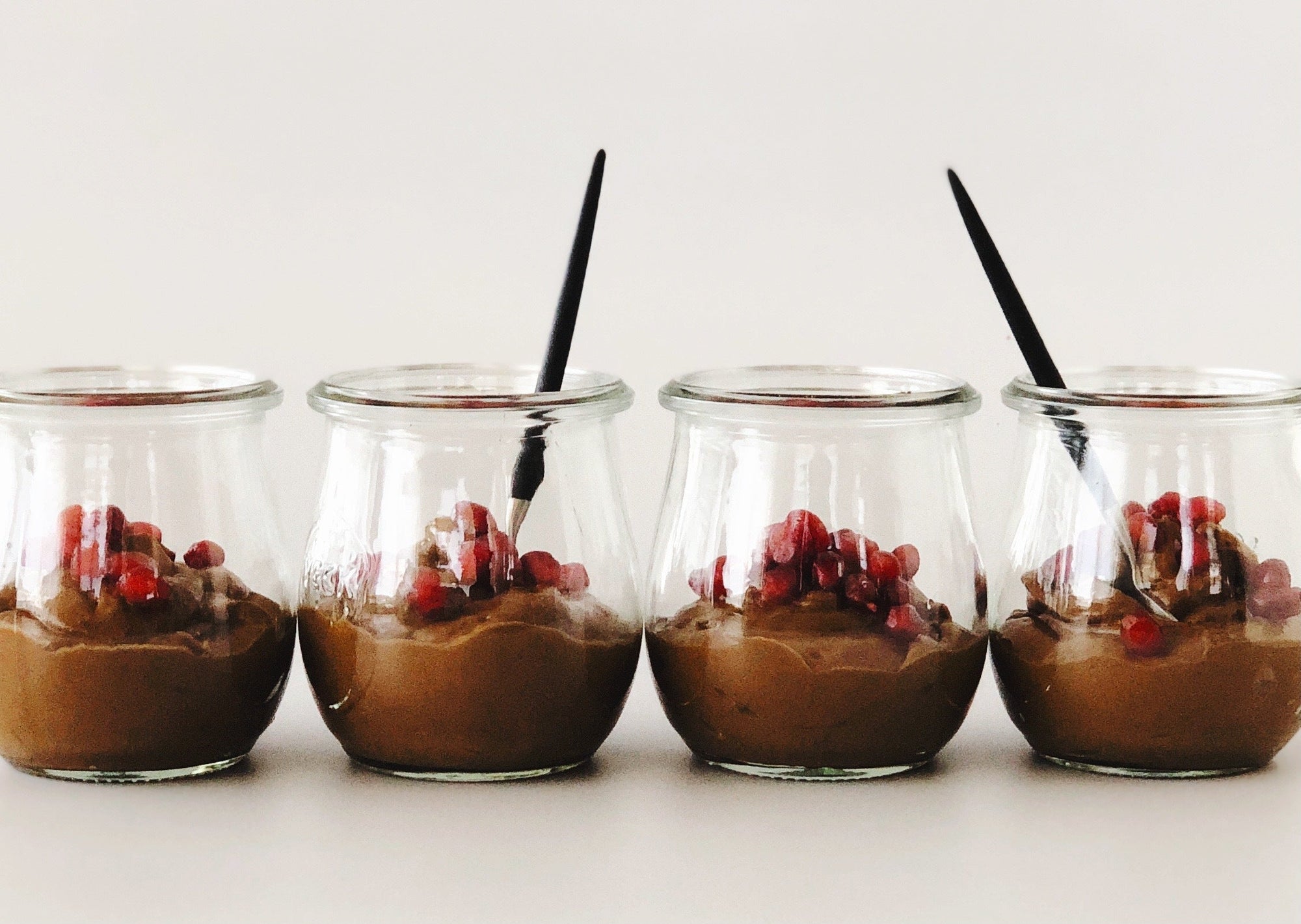 Instructions
Add the avocado flesh, Calm Cacao Superblend and sea salt to a food processor (our preferred method) or blender and blend. With the food processor/blender running, slowly pour in the melted coconut oil, maple syrup and vanilla extract and continue to blend until smooth, scraping the edges of the food processor/blender as needed with a spatula.
Ice bath: Fill a large bowl with ice cubes and place a smaller bowl over the ice. Transfer the mousse mixture into the small bowl. Using a hand mixer on low speed, beat in the coconut milk. Once the milk is incorporated, continue mixing on medium-high speed for about 3-4 minutes.
Pipe or scoop mousse into 4 small jars. Place in refrigerator until set (at least 2 hours).
Garnish with toppings of your choice and enjoy!