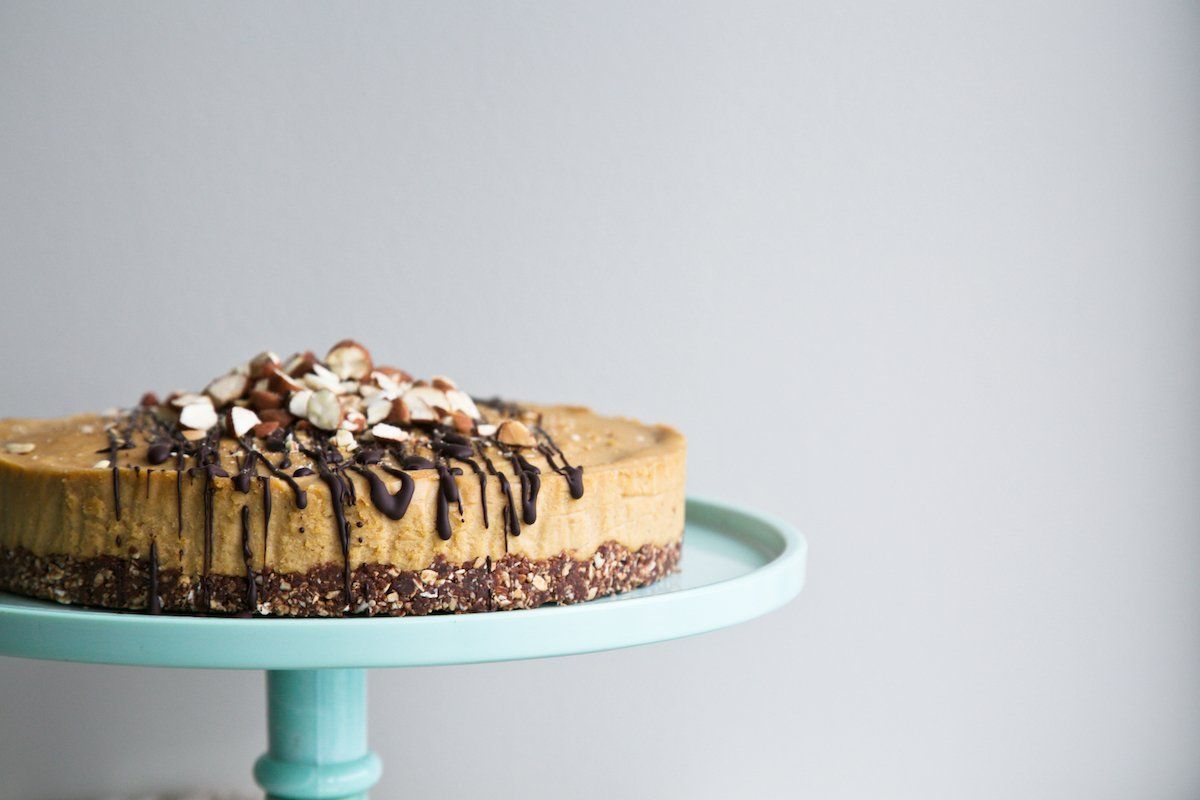 Instructions
Crust
Lightly grease the bottom and sides of a 8" or 9" springform pan with oil and then line all surfaces with parchment paper.
Add almonds to food processor and pulse a few times until the texture resembles coarse sand. Add the rest of the crust ingredients and blend until combined. Test the crust by spooning out a small amount of mixture and rolling it in your hands. If the ingredients hold together, your crust is perfect. If it is too dry, add a couple more dates and blend again.
Filling
Scoop out crust mixture into the lined pan and press firmly with your hands, making sure that the edges are well packed and the base is relatively even throughout. Place in the freezer.
Add all filling ingredients to food processor or high-speed blender and blend on high until very smooth (this may take 30 seconds to a minute, depending on your machine).
Topping
Remove springform pan from the freezer. Pour the filling onto the crust and smooth with a spatula or the back of a spoon. Place pan back in the freezer for 2 to 2 ½ hours, until solid.
Toast almonds in a skillet over medium heat or in the oven at 350°F until fragrant and slightly golden. Let cool and chop.
Remove cake from freezer and allow it to thaw at room temperature for 20-30 minutes before removing the outer ring of the pan. Once you've removed the cake from the pan, transfer it gently to a serving plate or cake stand and allow it to thaw for 20-30 more minutes before serving.
In a double boiler (or a stainless steel bowl placed over a pot of simmering water), melt dark chocolate, stirring with a whisk or spoon until smooth. Alternatively, melt the dark chocolate by placing it in a microwave-safe bowl and microwave in 20-second increments, stirring in between, until fully melted.
Drizzle cake with melted chocolate and top with chopped almonds. Let chocolate set -- approximately 5 minutes.
To serve, cut cake into slices with a sharp (non-serrated) knife. Store leftovers in the freezer or in the refrigerator if you prefer a creamier texture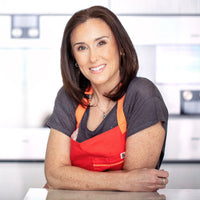 by Ruth Elnekave, CNP
Ruth Elnekave is a Toronto-based chef, holistic nutritionist, culinary instructor, recovering corporate lawyer and founder of JOYÀ. Her projects are fuelled by one main goal: to spread the pure joy and wellbeing experienced when sharing and savouring delicious, real food.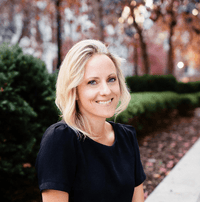 by Sophie Bourdon
Sophie Bourdon is a health and wellness entrepreneur based in Montreal, Canada. She is the holistic nutritionist and founder behind The Green Life, an online journal, shop and natural skincare and self-care line. Sophie believes in a holistic approach to wellness that uses the power of plants to promote nourishment and vibrancy on every level - skin, body and soul.