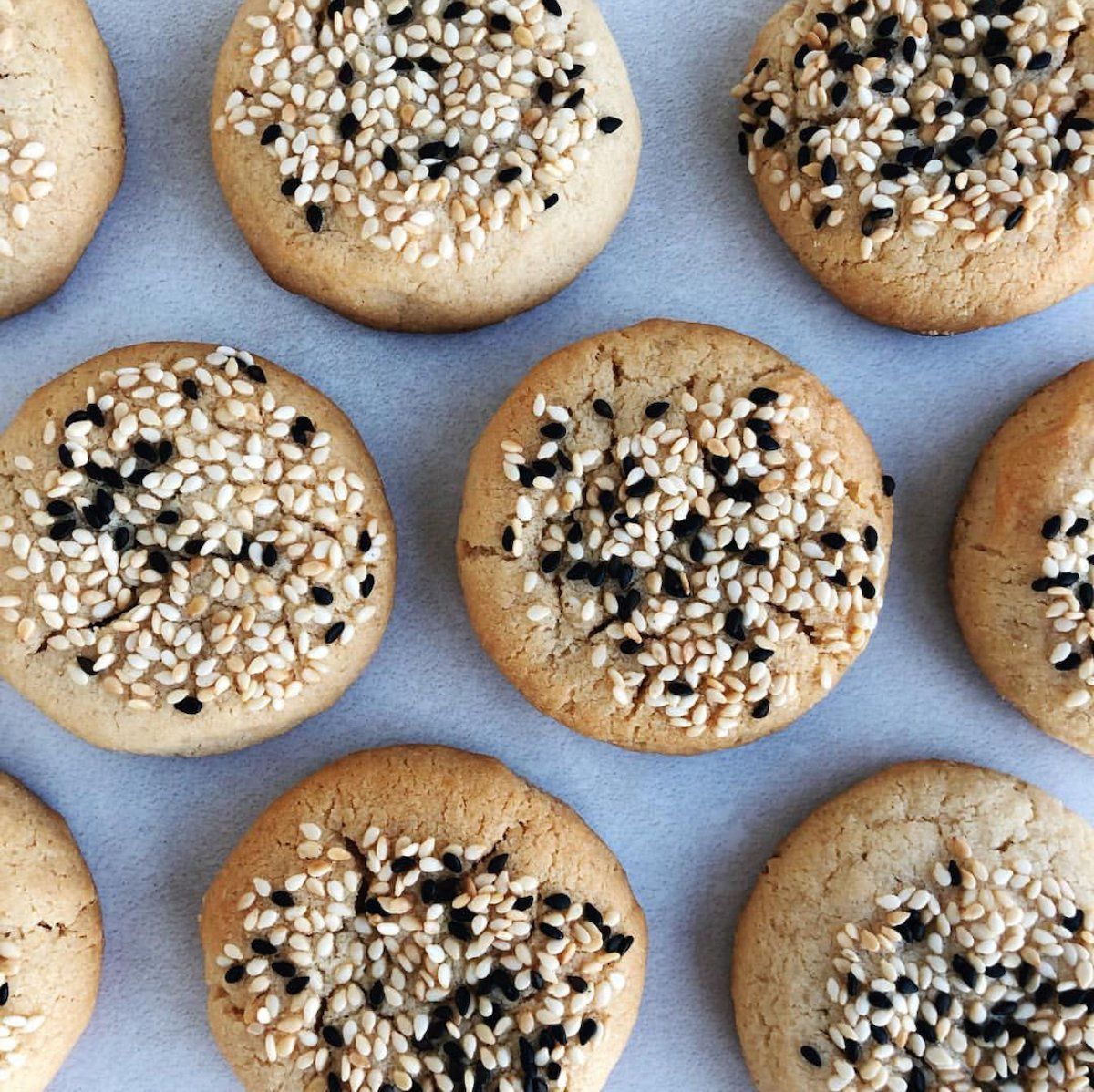 Dear Ruthy. We recently discovered that our daughter has a severe nut allergy, but so many of the snacks and desserts that I love to make contain nuts. What can I substitute for nuts, nut butters and nut flours in recipes?
This is unfortunately not an uncommon challenge, and with many schools prohibiting foods with nuts, I'm sure there are many people looking for some great nut-free ideas, so I'm glad you asked!
Substituting nuts will depend on the way they're used in a particular recipe, but here are some general guidelines you can follow and tips for alternatives:
Nuts as a mix-in
When nuts are mixed or folded in to a food, dough or batter (for example, cake, brownies or cookies with chopped nuts, granola or trail mix), the nuts can often simply be omitted or replaced with another similar crunchy ingredient such as seeds (I love pumpkin or sunflower seeds when I'm looking for some texture), coconut flakes, buckwheat groats or cacao nibs.
Nut butters
When a recipe calls for nut butter, a great and easy replacement is seed butters. My personal favourite is tahini (aka sesame seed butter/paste), which not only tastes great but is truly a superfood, and sunflower seed butter (also known as sunbutter) is a wonderful alternative that has an almost peanut buttery taste! Depending on the recipe, coconut butter could also be a great substitution. I wouldn't use it to replace a large amount of nut butter in something like a recipe for baked goods, but coconut butter makes a fabulous (and sweet) topping for breakfast foods like toast, pancakes, waffles and oatmeal. (It solidifies at room temperature, so if you want it runny, just warm it up a touch.)
Nut flours (or nut meal)
Nut flour refers to nuts that have been blanched and finely ground into a flour-like consistency, whereas nut meal refers to non-blanched ground nuts. Substituting nut flours is a bit trickier than nuts as mix-ins or nut butter. In this case, seeds don't make a great alternative as they typically don't grind into a similar consistency. The best options, depending on the food you're making and the amount of nut flour called for, are:
Grain-based flours

: these are much drier than nut flours since they don't have nearly the same fat content, which means that they absorb more liquid in recipes. In small amounts, or in more forgiving foods such as muffins, pancakes and certain types of cookies, nut flour can often be replaced with an almost equivalent amount of grain-based flour, but a safe starting point is to use about 10-15% less flour to account for the increased liquid absorbency. You'll likely need to play around with the recipe a few times until you find the perfect ratios and consistency.
Alt-grain or pseudo-grain based flours

: this grain-free category consists of flours made from seeds and legumes and includes varieties such as quinoa, chickpea and buckwheat flour. When using these alternative flours, you'll want to follow the guidelines for grain-based flours above. 

Coconut flour

: coconut flour is a great nut-free alternative for baking that's packed with fibre, healthy fats and protein, and is a popular choice for those following a paleo or other grain-free diet or protocol. The challenge is that coconut flour absorbs a LOT of liquid -- about 4 times as much as grain-based flour and closer to 6 times the amount of nut flour, so when substituting with coconut flour, a good approach is to (1) start with about ⅕ the amount of nut flour called for in the recipe, (2) let the batter/dough sit for a few minutes to allow it to absorb some liquid, and (3) only add more coconut flour one teaspoon at a time if the batter or dough still seems too runny or wet. 

Other "flours"

: flour-like products are being made from an increasing number of plants and even fruit. Some common ones include, banana flour and mesquite powder (mesquite is a shrub in the pea family whose beans from inside the pods are ground up to make powder or flour). These products don't typically work all that well for substituting a significant amount of nut flour, but I love replacing about 10-15% of the nut (or grain-based) flour in a recipe with one of these nutrient-packed alternatives. They can also be used alongside any of the other alternatives above to concoct your own nut-free flour blend. Mesquite, with it's sweet, caramel-like flavor is one of my favourites! 

Starches

: tapioca, arrowroot, potato and corn flour (also referred to as starch) are commonly found in gluten-free baking, as when combined with other gluten-free and grain-free flours, help achieve the structure and consistency you get from gluten-containing flour. (When used in a gluten-free flour blend, the total starch content typically accounts for about ¼ to ⅓ of the total blend). However, their nutritional content is on the low end, so while they work well in gluten-free flour blends used in baked goods that require more structure, they're not my go-to replacement for nut flours that don't have "structure-enhancing" properties in the first place (for example, in cookies, pancakes and even "quick breads" like muffins and banana bread). 
One final general rule to keep in mind is that when replacing high-fat nut flour with a drier, lower fat alternative, you can often safely reduce the amount of oil or other fat called for in a recipe.
Happy baking!