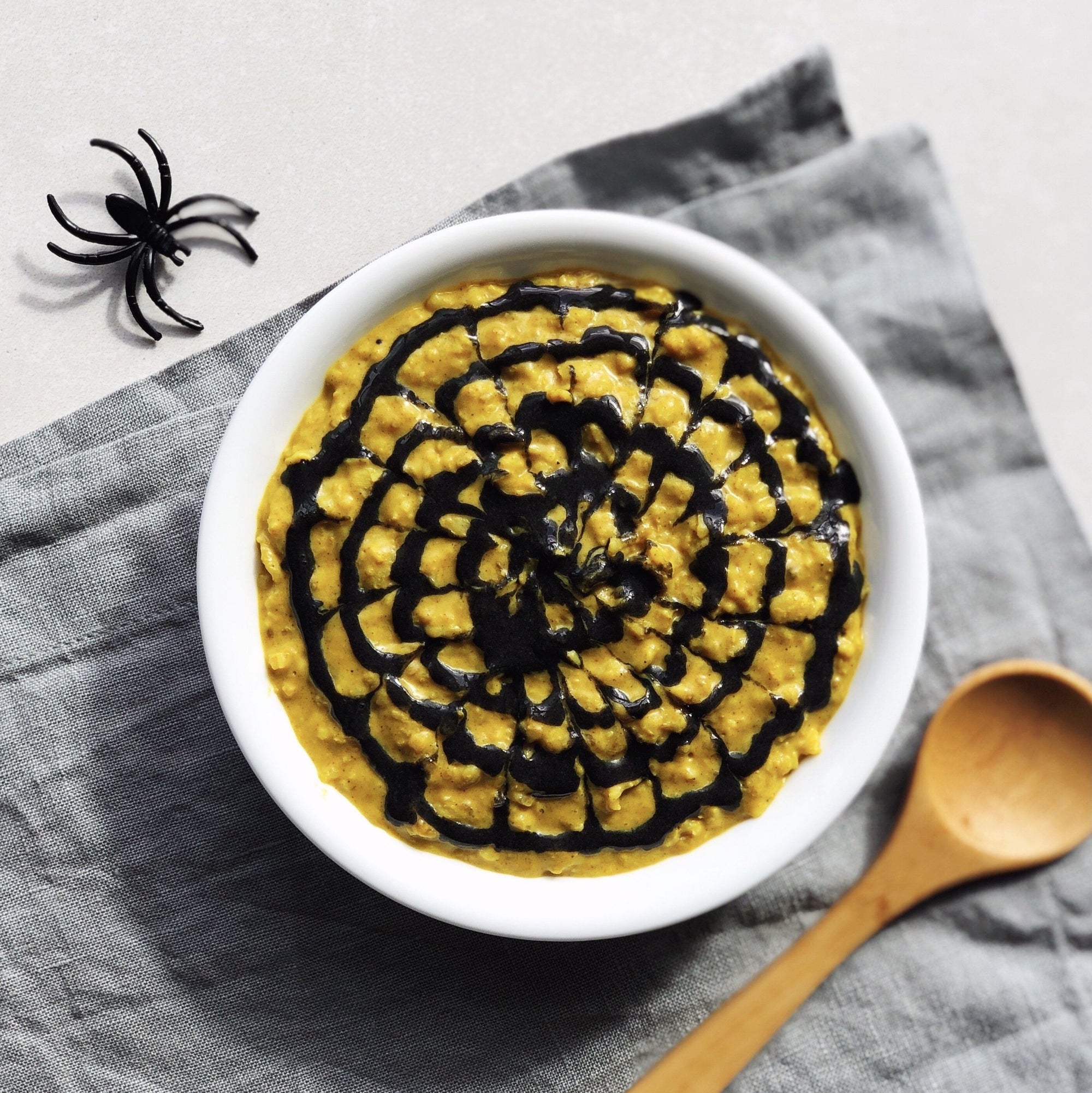 Instructions
Combine oats, buckwheat groats, shredded coconut and chia seeds in a small saucepan and cover with 1 cup water. Bring to a boil, and then reduce heat to low. 

Stir in milk, salt and JOYÀ Restore Turmeric Superblend and cook, stirring occasionally, until grains are tender, 5–8 minutes. Add sweetener to taste and add more milk if necessary to achieve desired consistency.

Top oatmeal with toppings of choice, if desired. Drizzle with more milk.
Pro tip: oatmeal in the photo is topped with a web made of a black sesame paste and coconut butter drizzle!