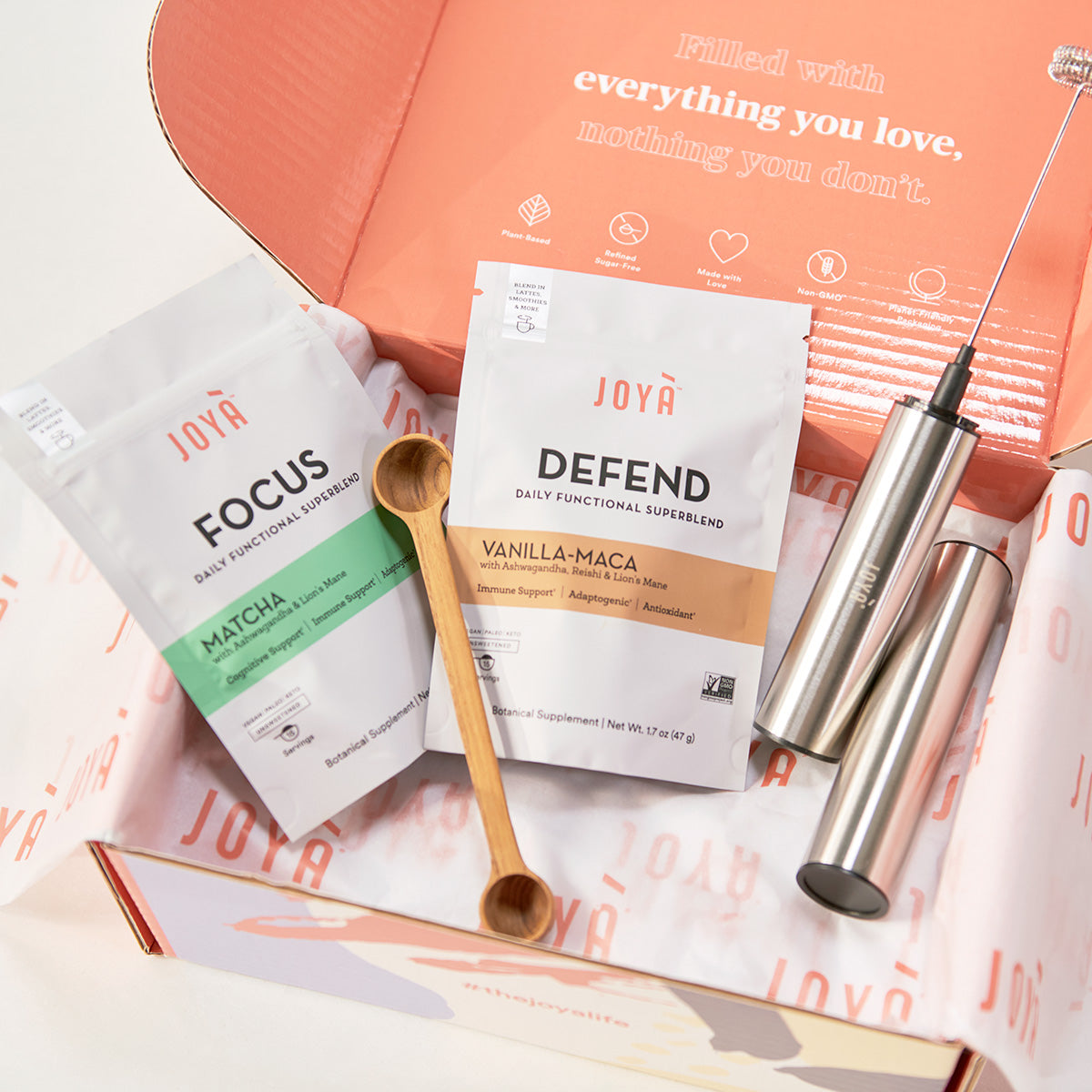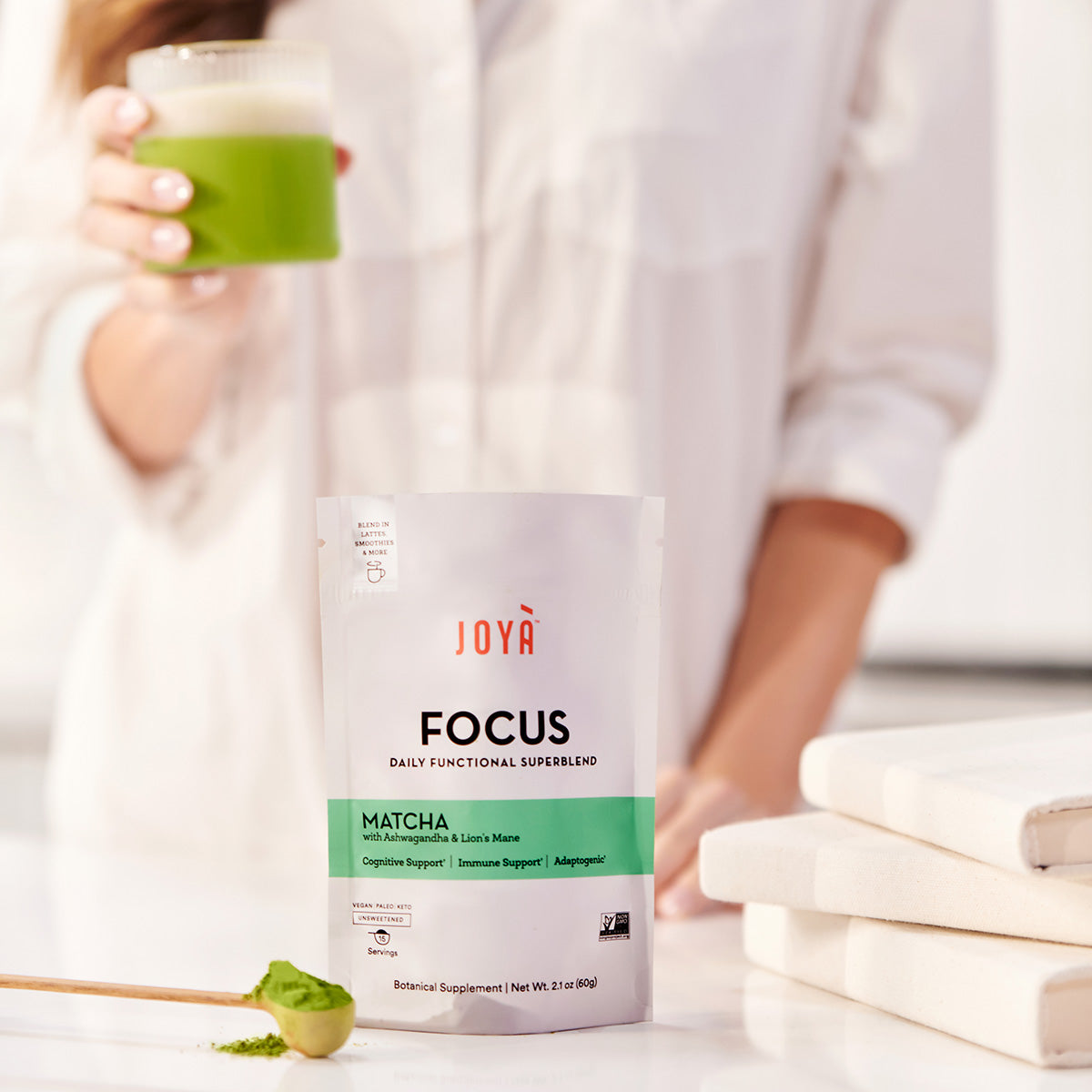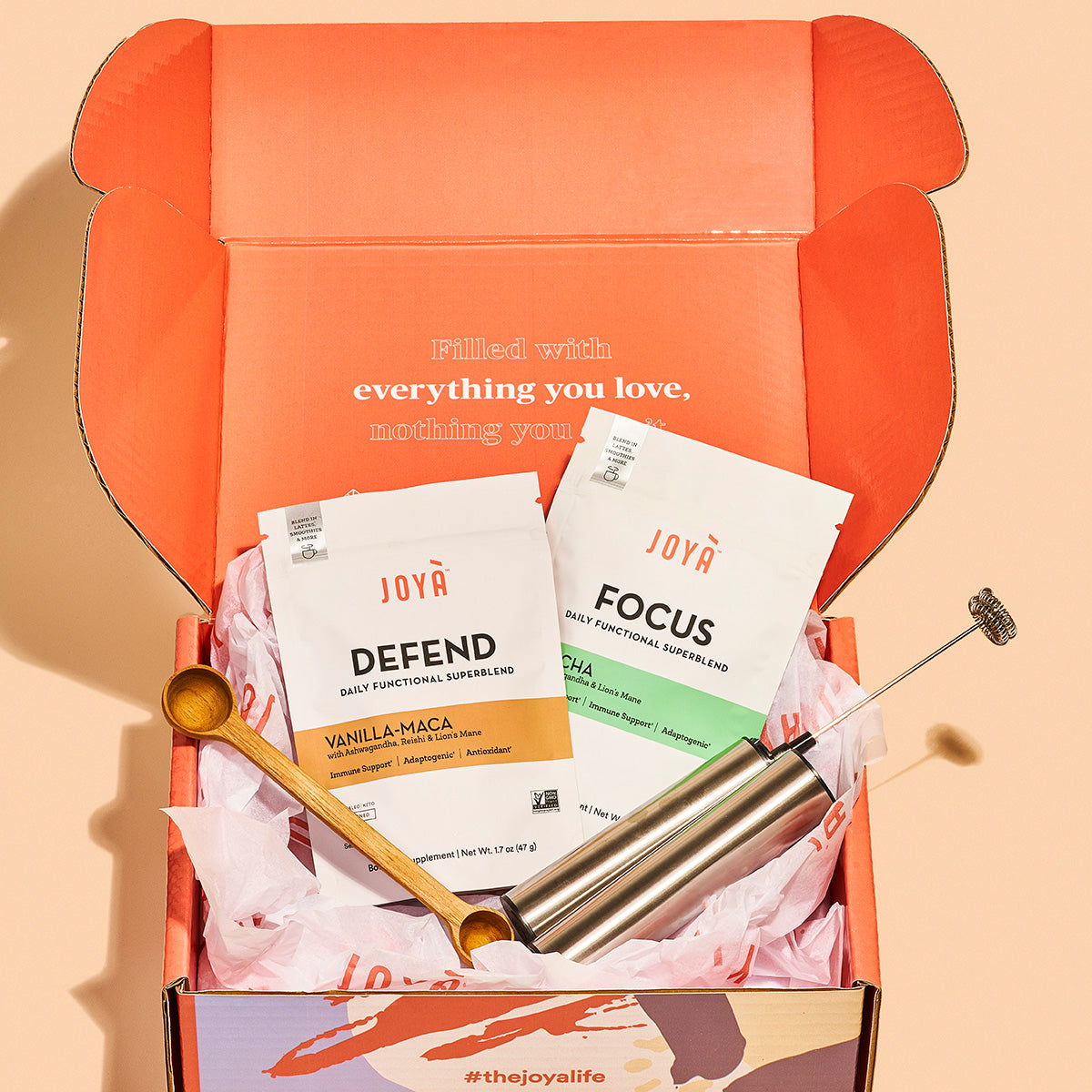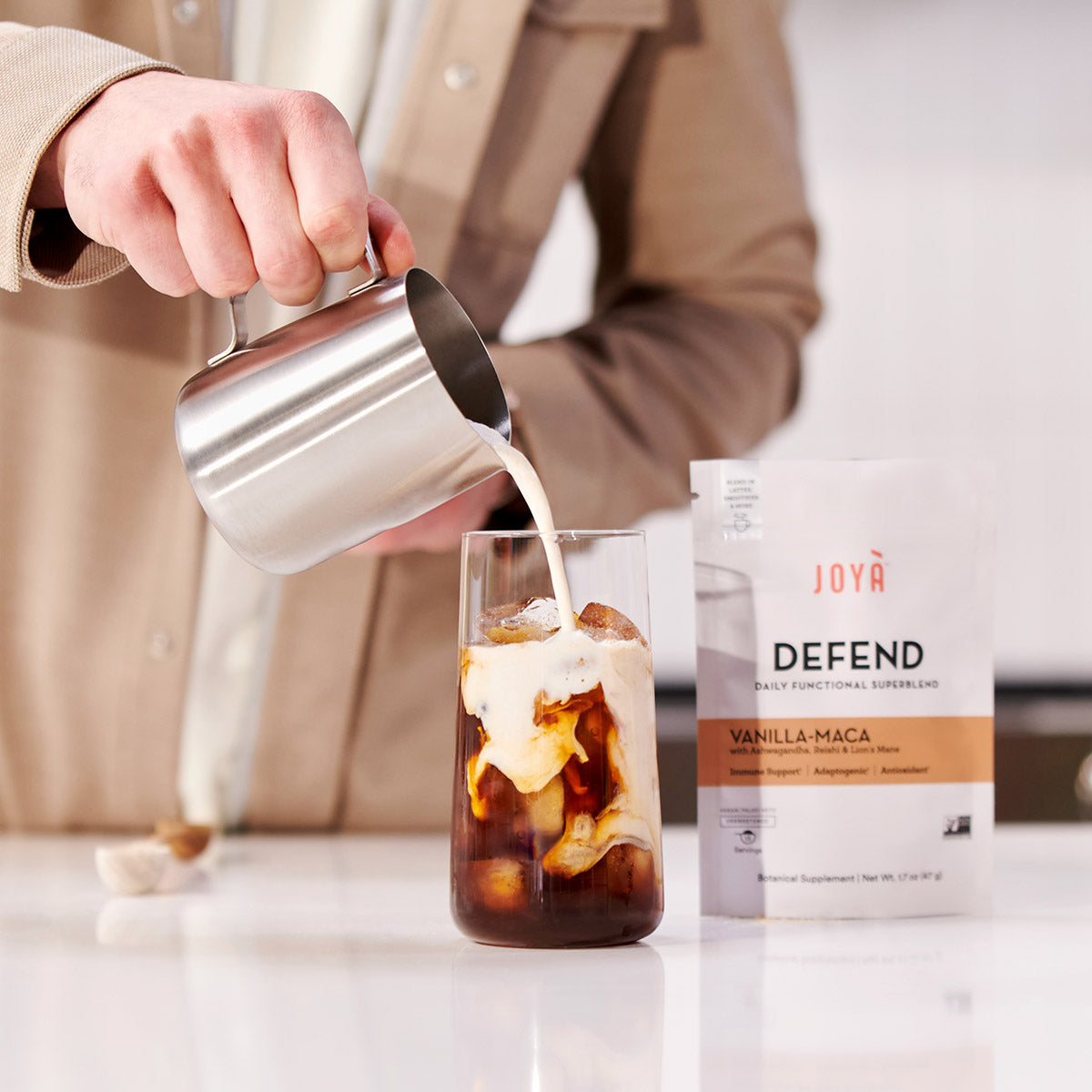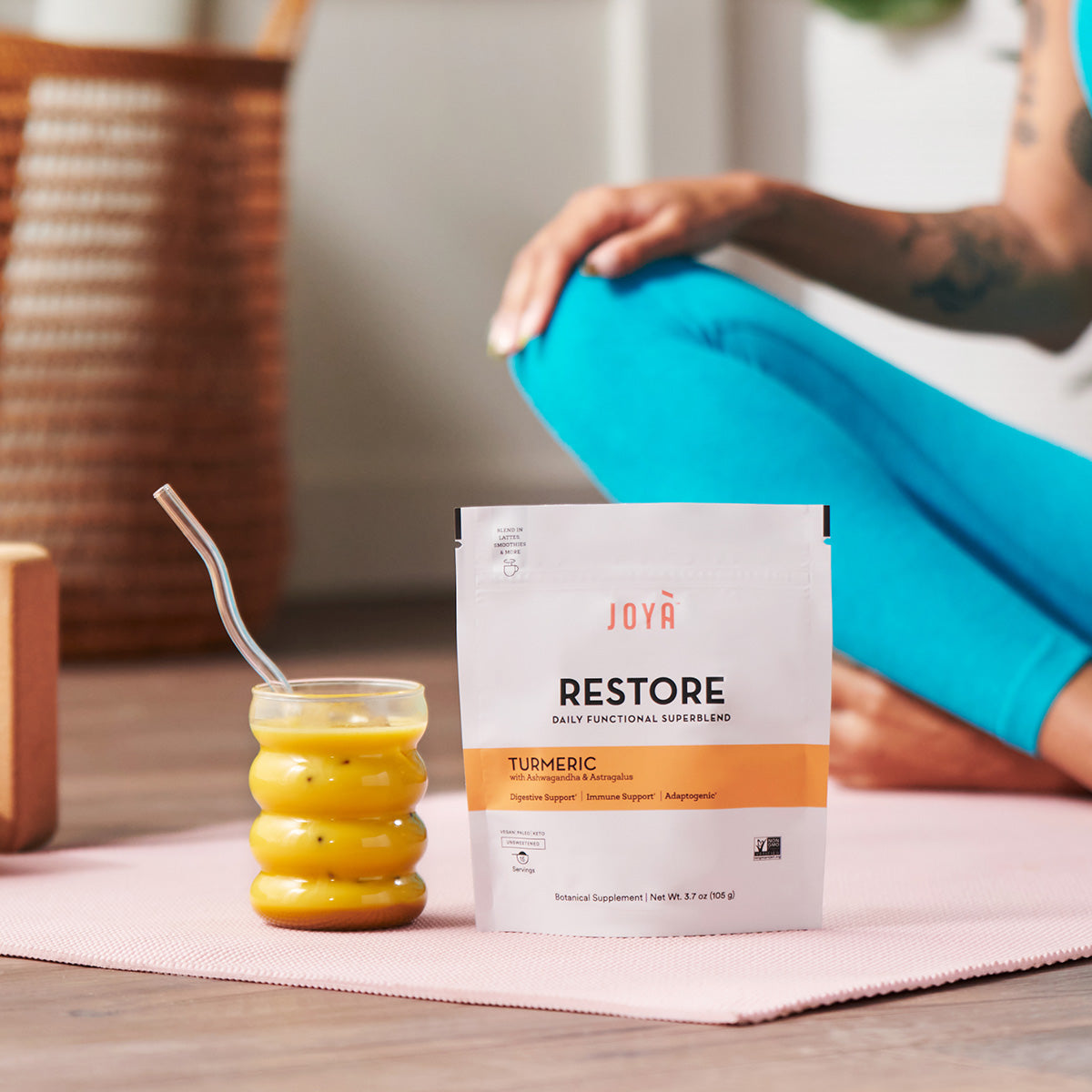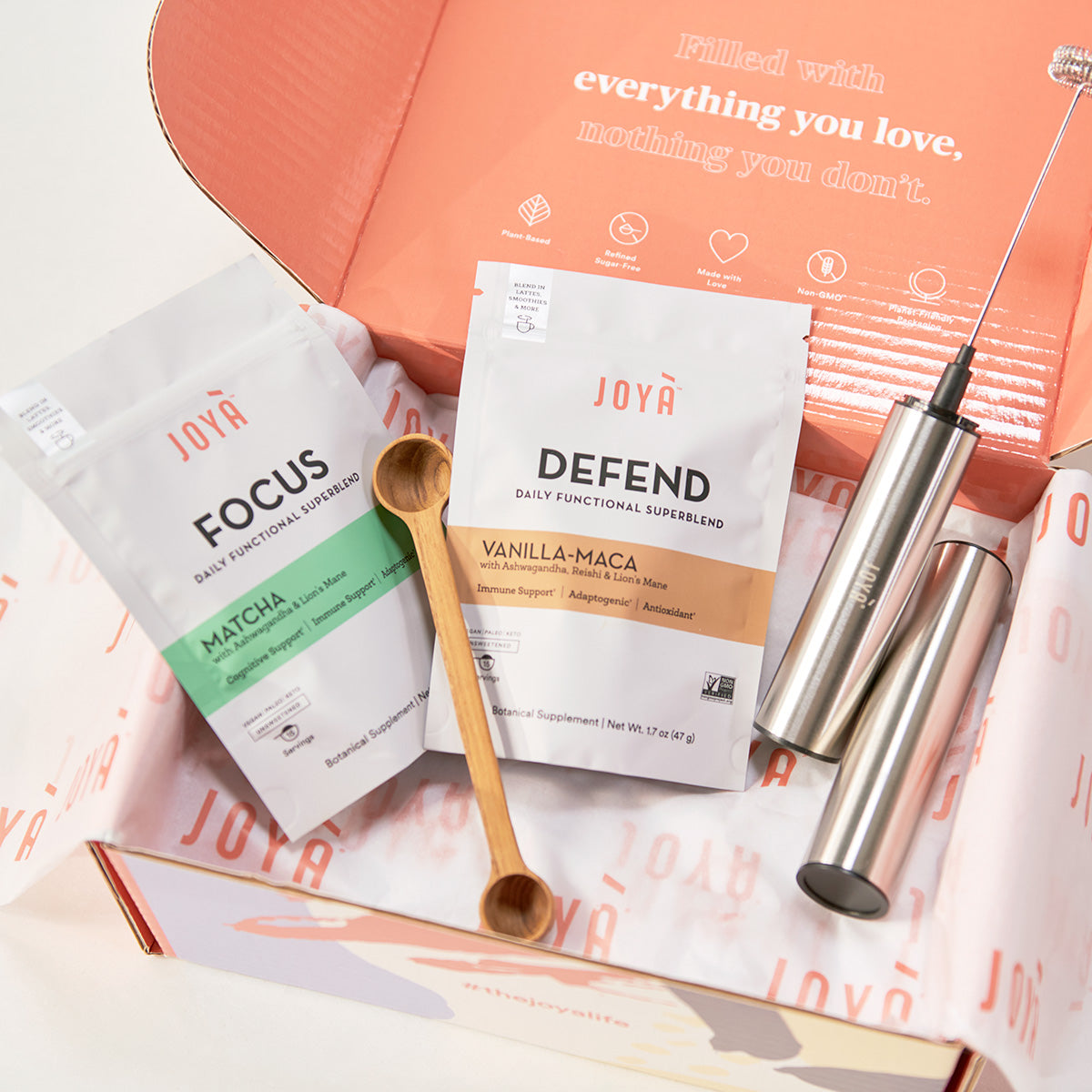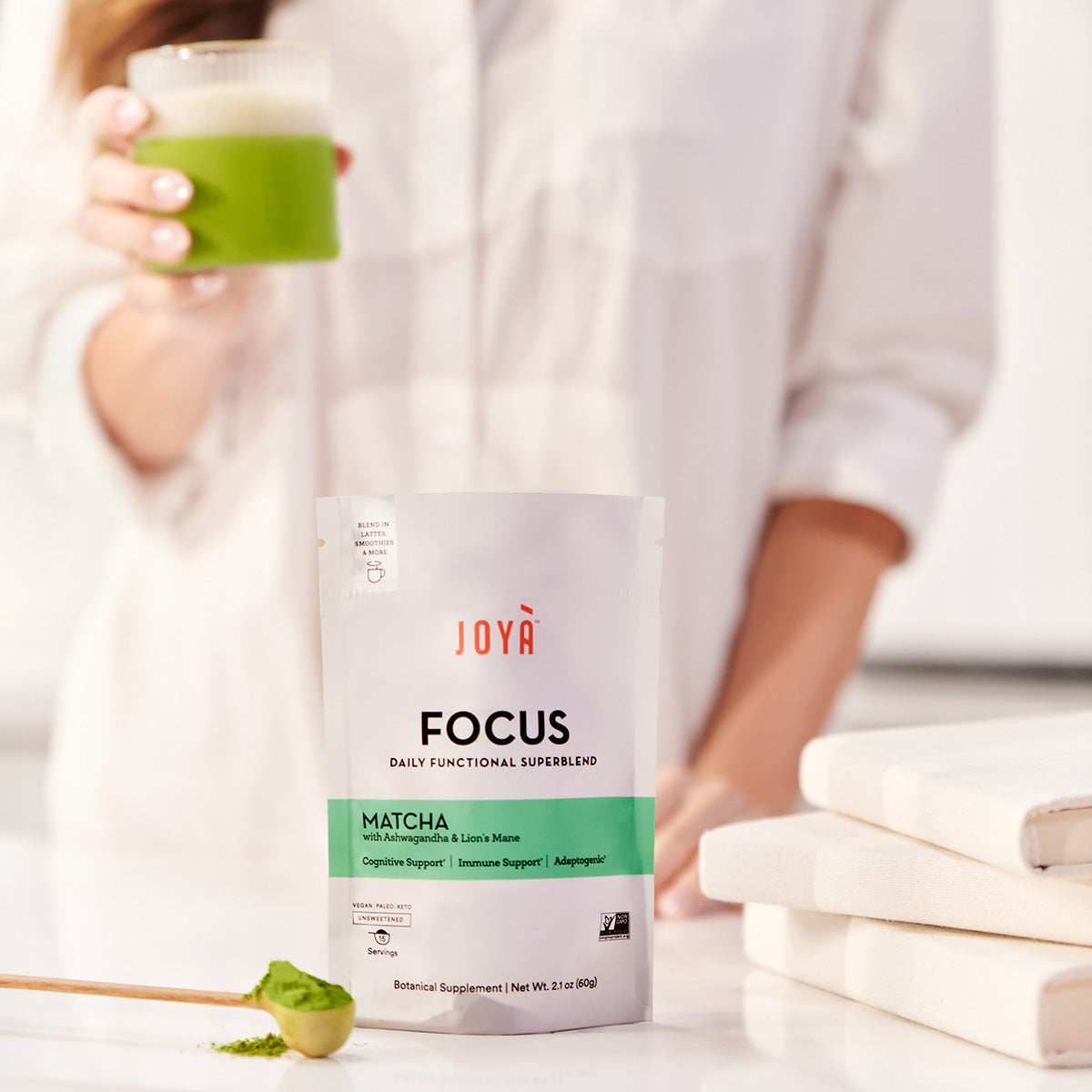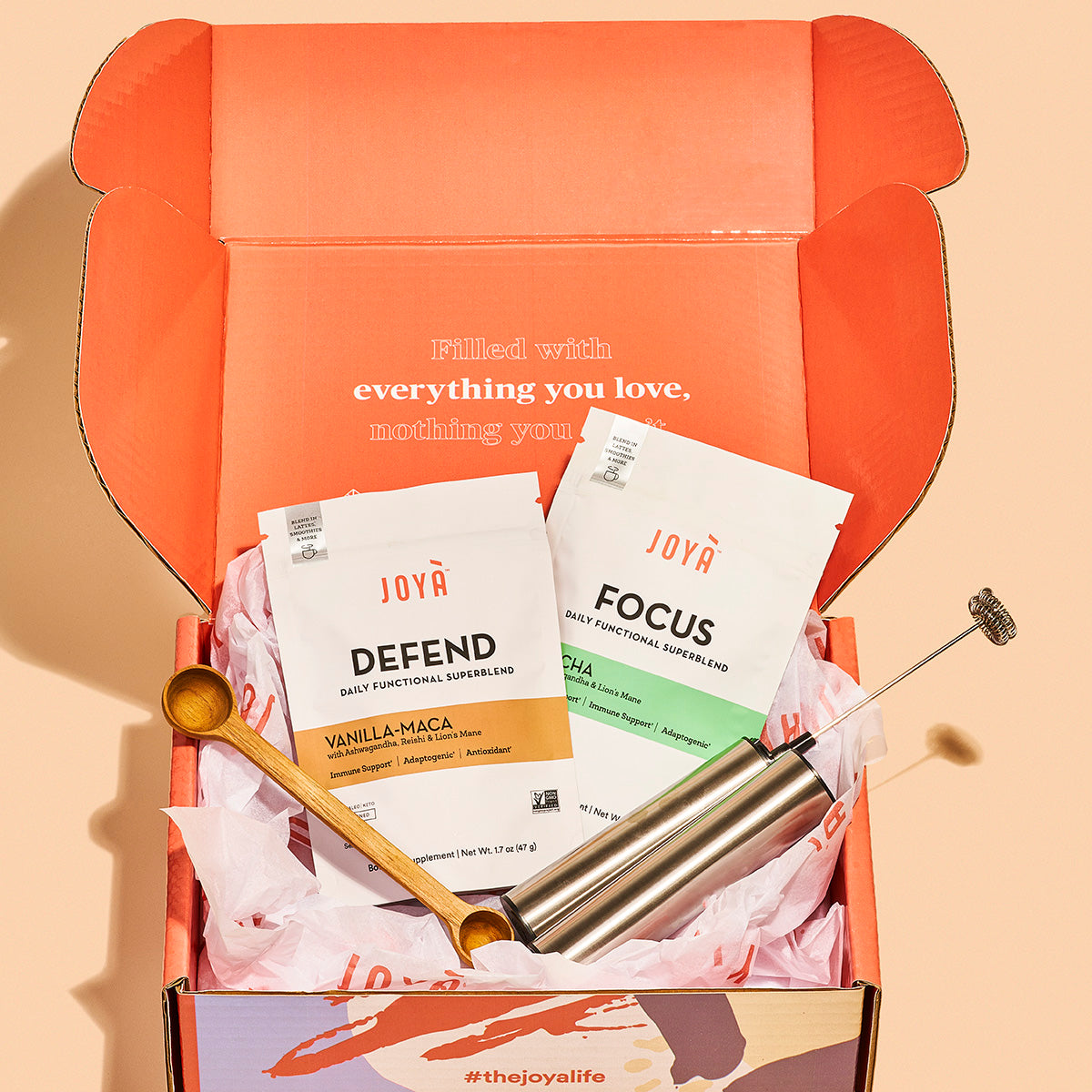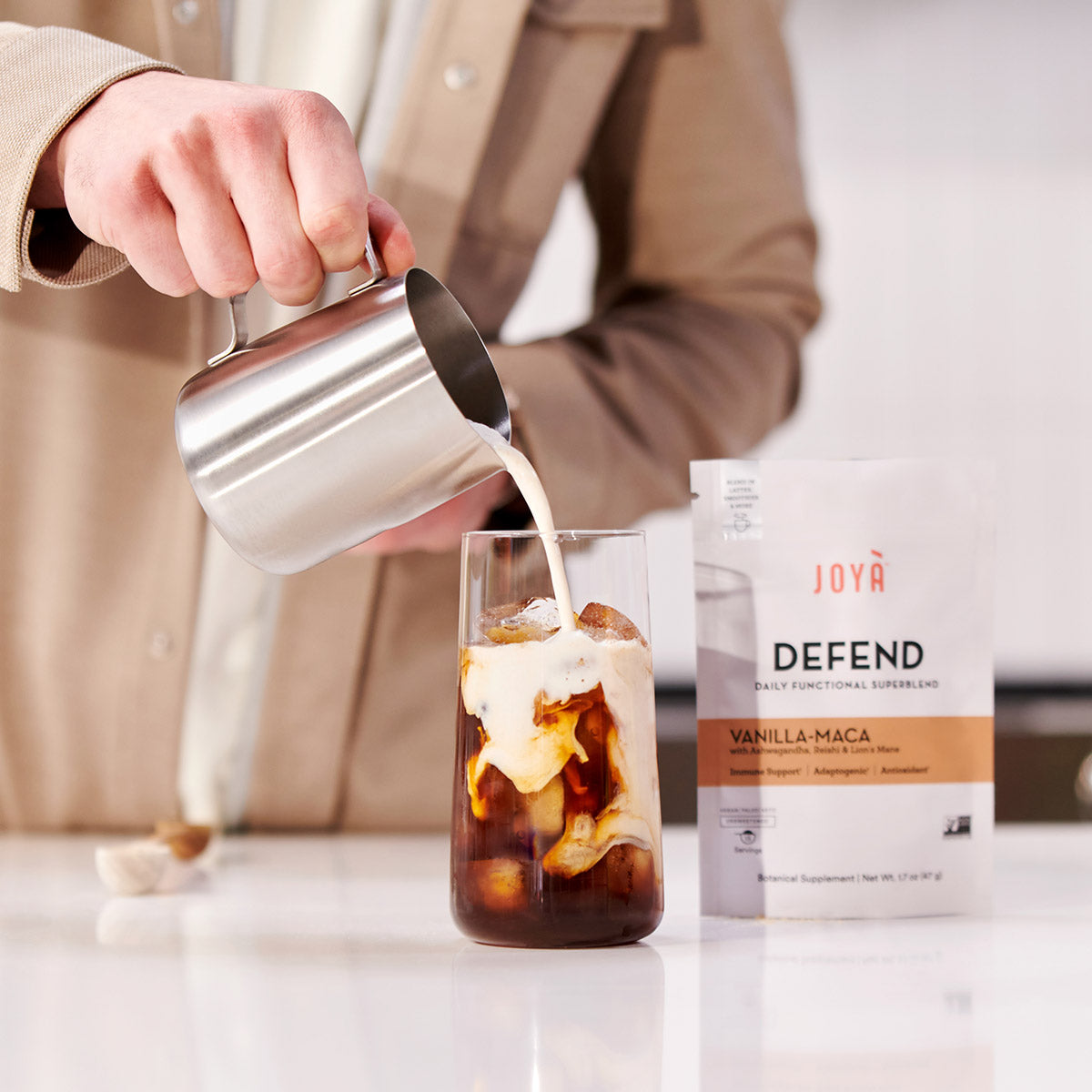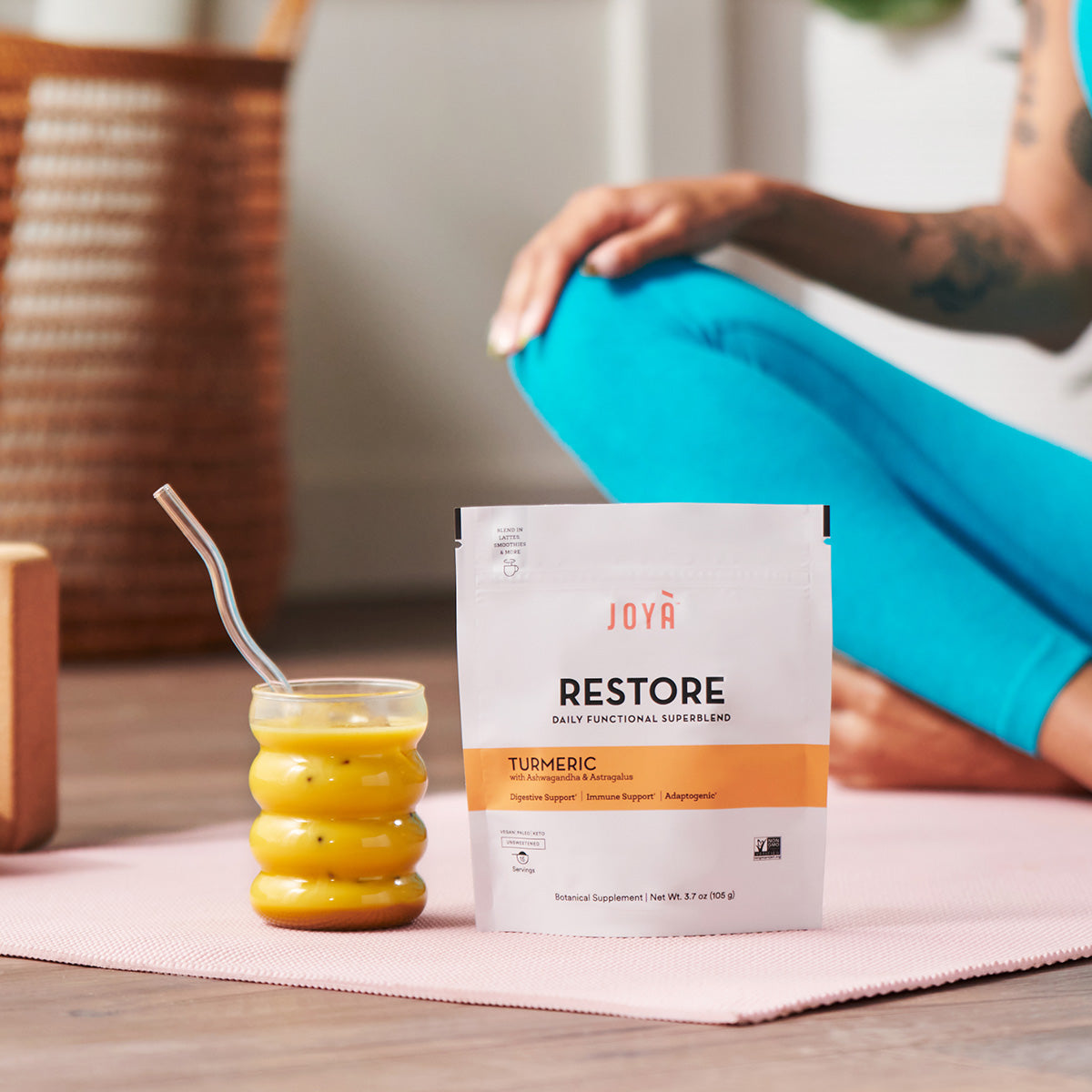 Subscription Bundle
Save 15% + Free Starter Kit
$66.30
Regular price
$78.00
Your new healthy habit starts here. 
Personalize your Superblend subscription by mixing and matching your favorite blends for the functional boosts you need most, and tackle whatever the day throws your way.

Your subscription includes:
2 x 15-serving pouches per month

15% off + free shipping on all orders

Free Starter Kit ($55 value)

Adjust schedule, pause or cancel anytime

100% money-back guarantee
Start by picking two blends. Mix and match or pick two of the same for one month of JOYÀ.
Add on additional blends to your subscription (optional).
Modify or add to your order anytime in your subscription portal.
from morning to night
Build the ultimate daily routine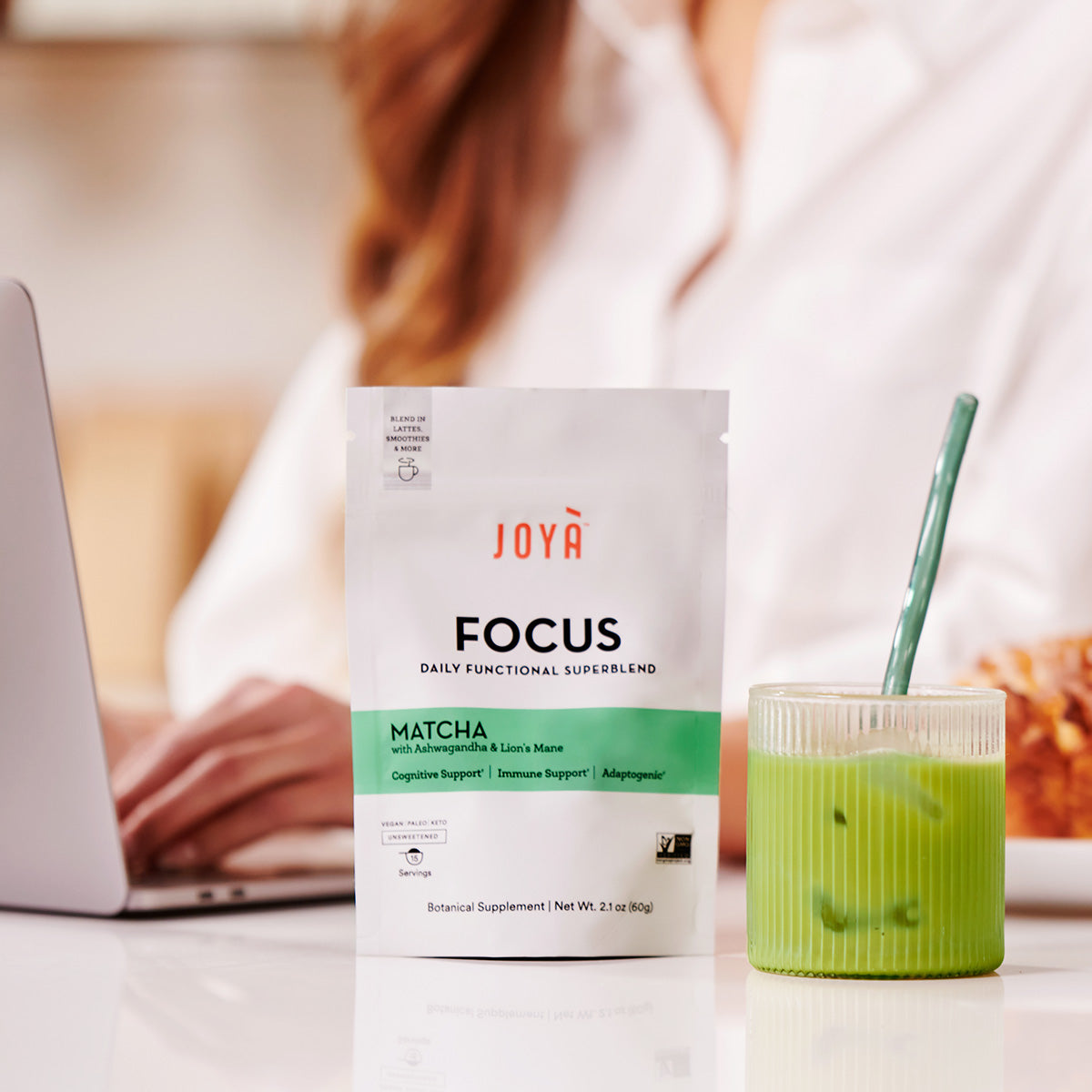 Focus
Kickstart your morning with clean caffeine - zero jitters or crash
The perfect afternoon pick-me-up to crush through your to-do list
Power up with natural pre-workout energy + mental focus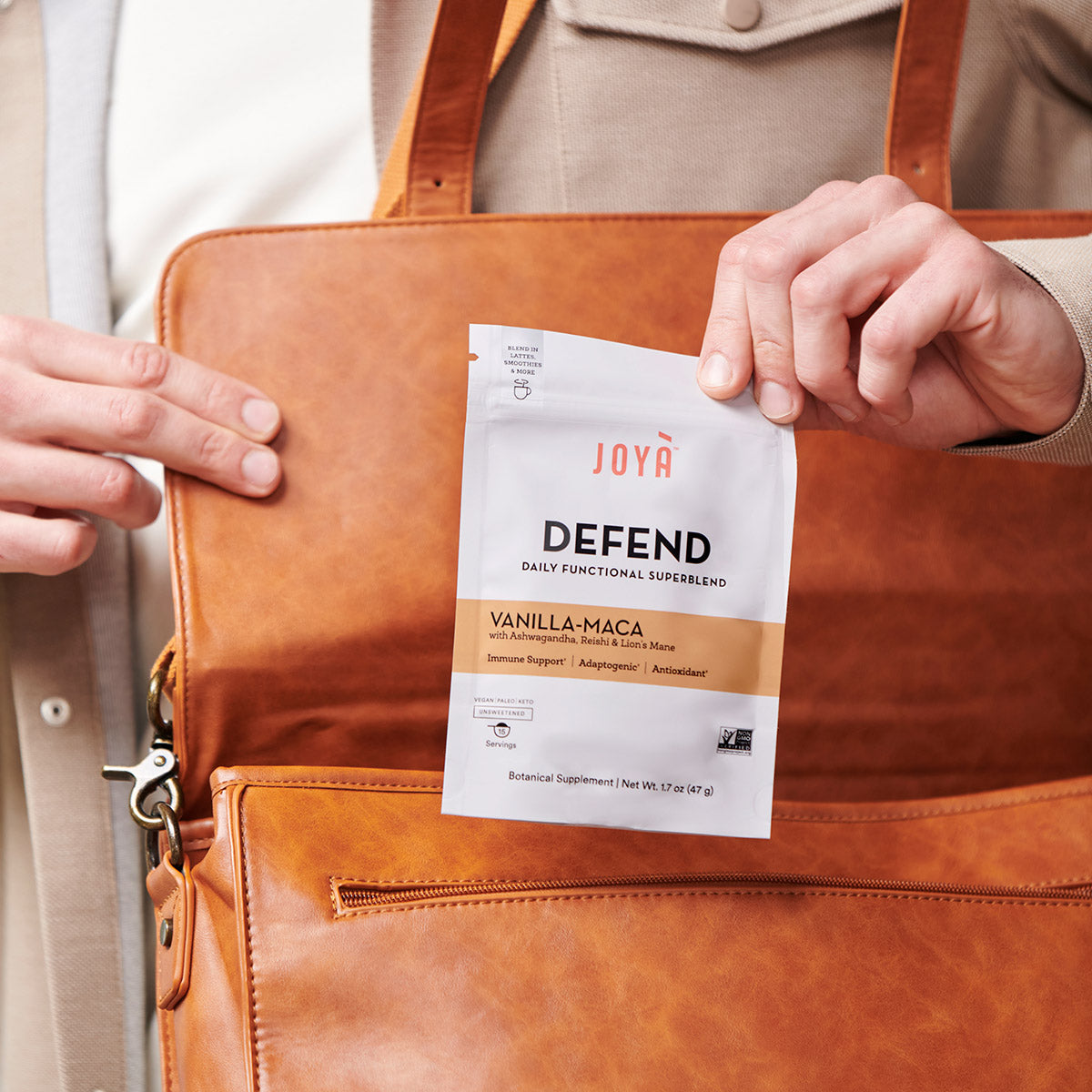 Defend
Transform any drink into a functional superfood for an immune boost
Support balanced functioning of body + mind with powerful adaptogens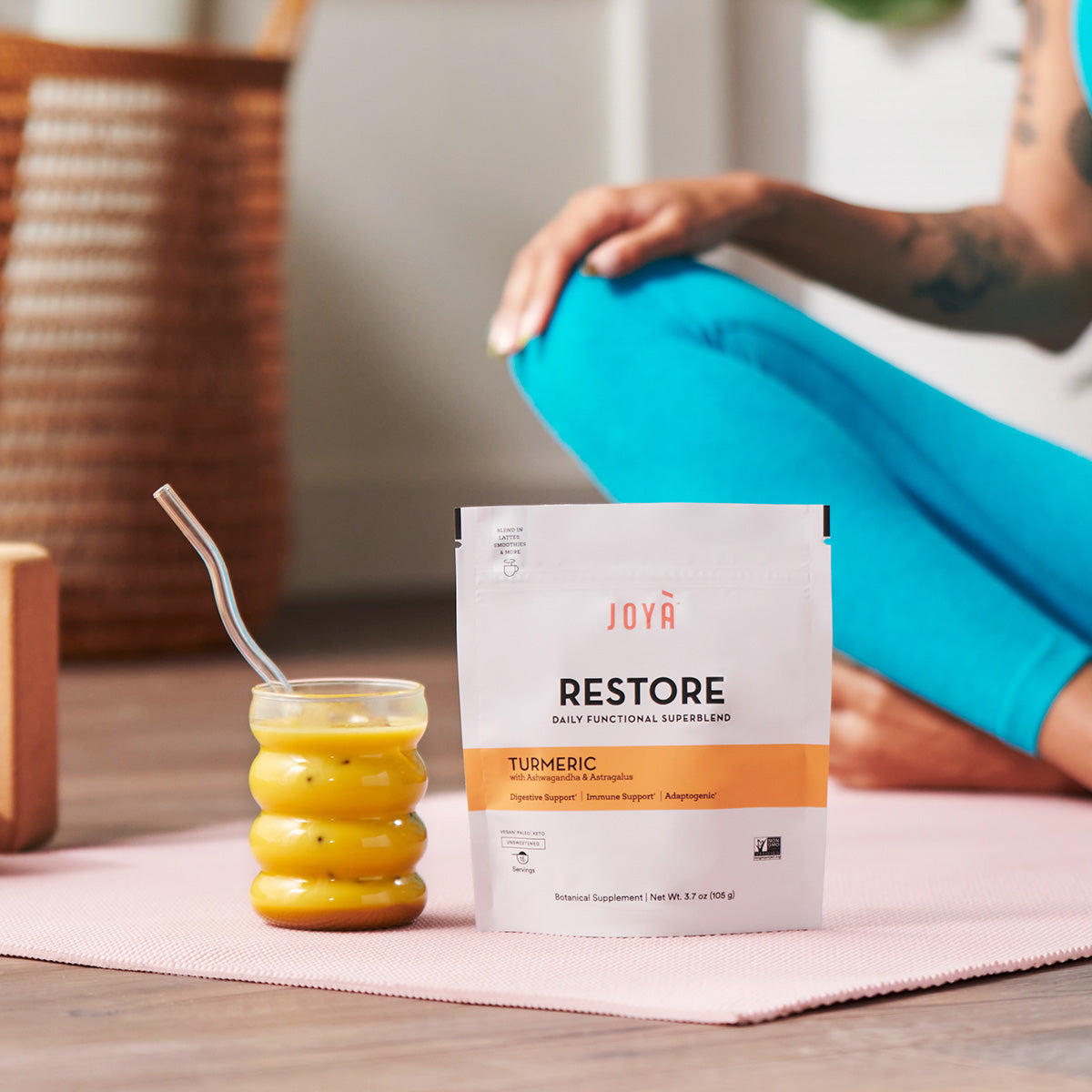 Restore
Your new post-workout partner for recovery + inflammation relief
Promote healthy digestion and relieve gas + bloating
Calm
Fight stress + find midday calm on those hectic days
Unwind before bedtime + promote restful sleep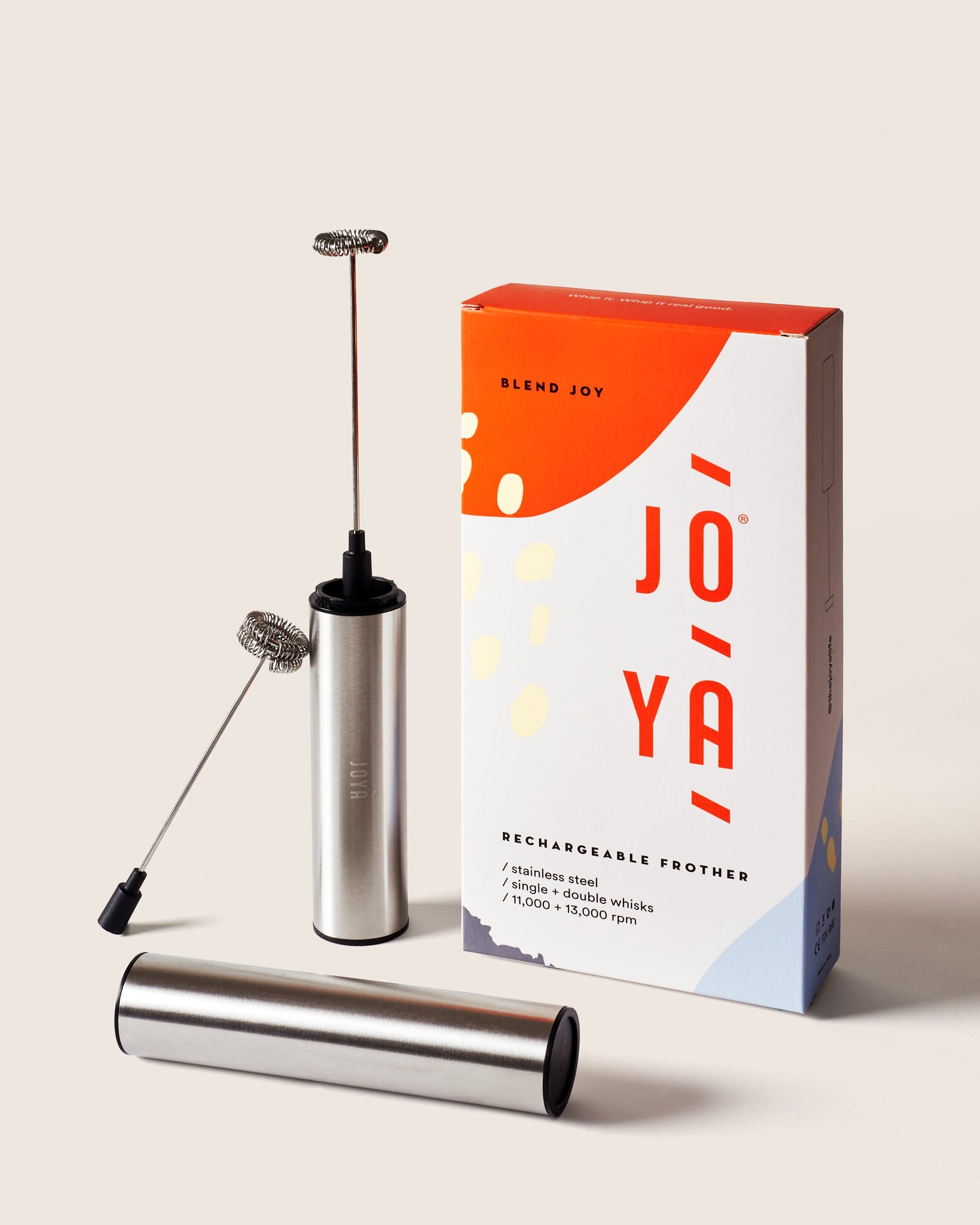 whip it real good
The frother
As they say, don't talk about it – be about it. With the Frother, you'll be about the perfect Superblend. Every. Single. Time.
Rechargeable. Variable high-speed. Single + double whisks. Need we say more?
$30 value. Included in your starter kit for free.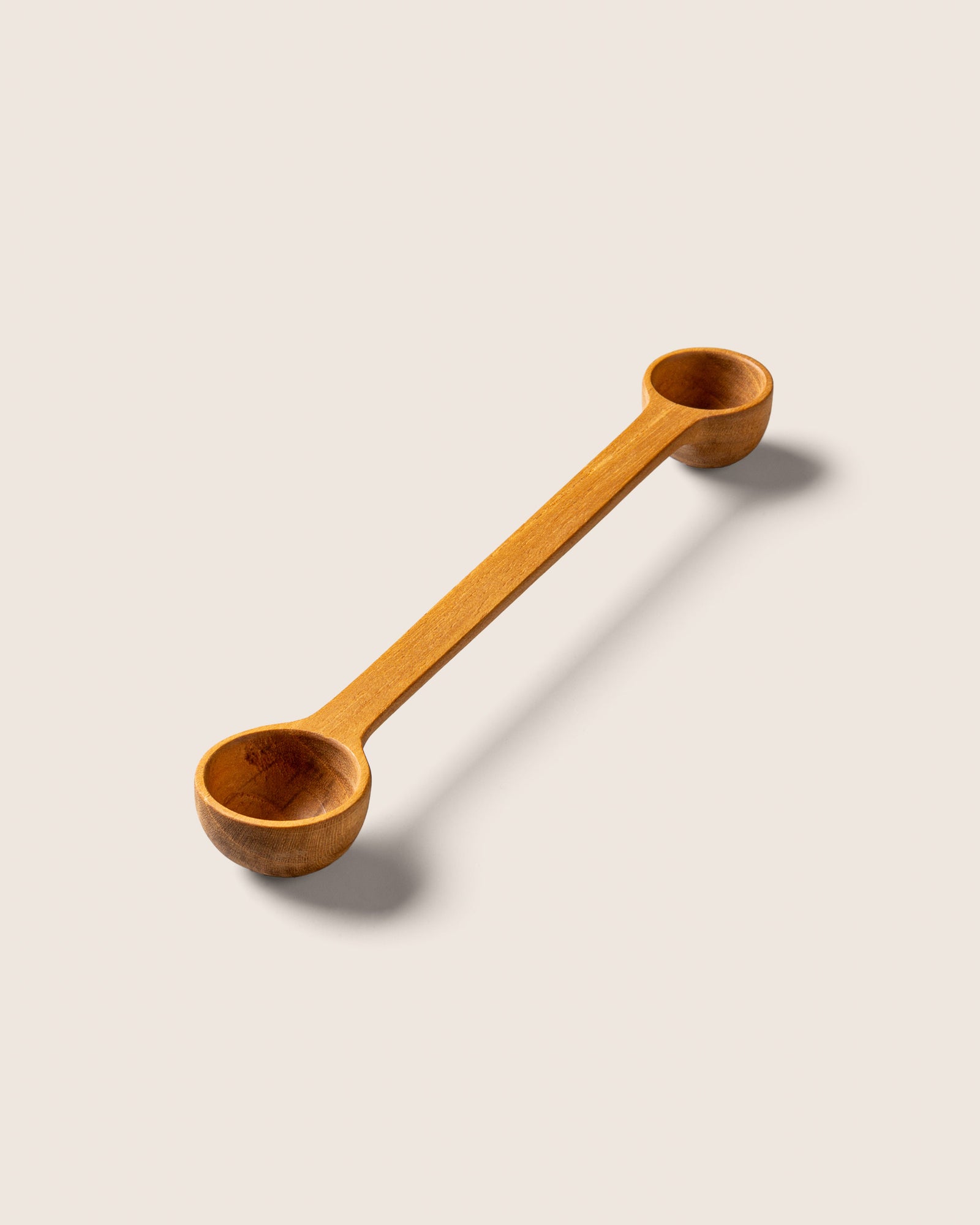 what's the scoop?
The spoon
To the uneducated, this may look like an ordinary spoon. But this custom JOYÀ hand-crafted wooden spoon features dual scoop technology for a satisfying Superblend, every day.
Small scoop: 1 teaspoon
Large scoop: 1/2 tablespoon
$25 value, included in your starter kit for free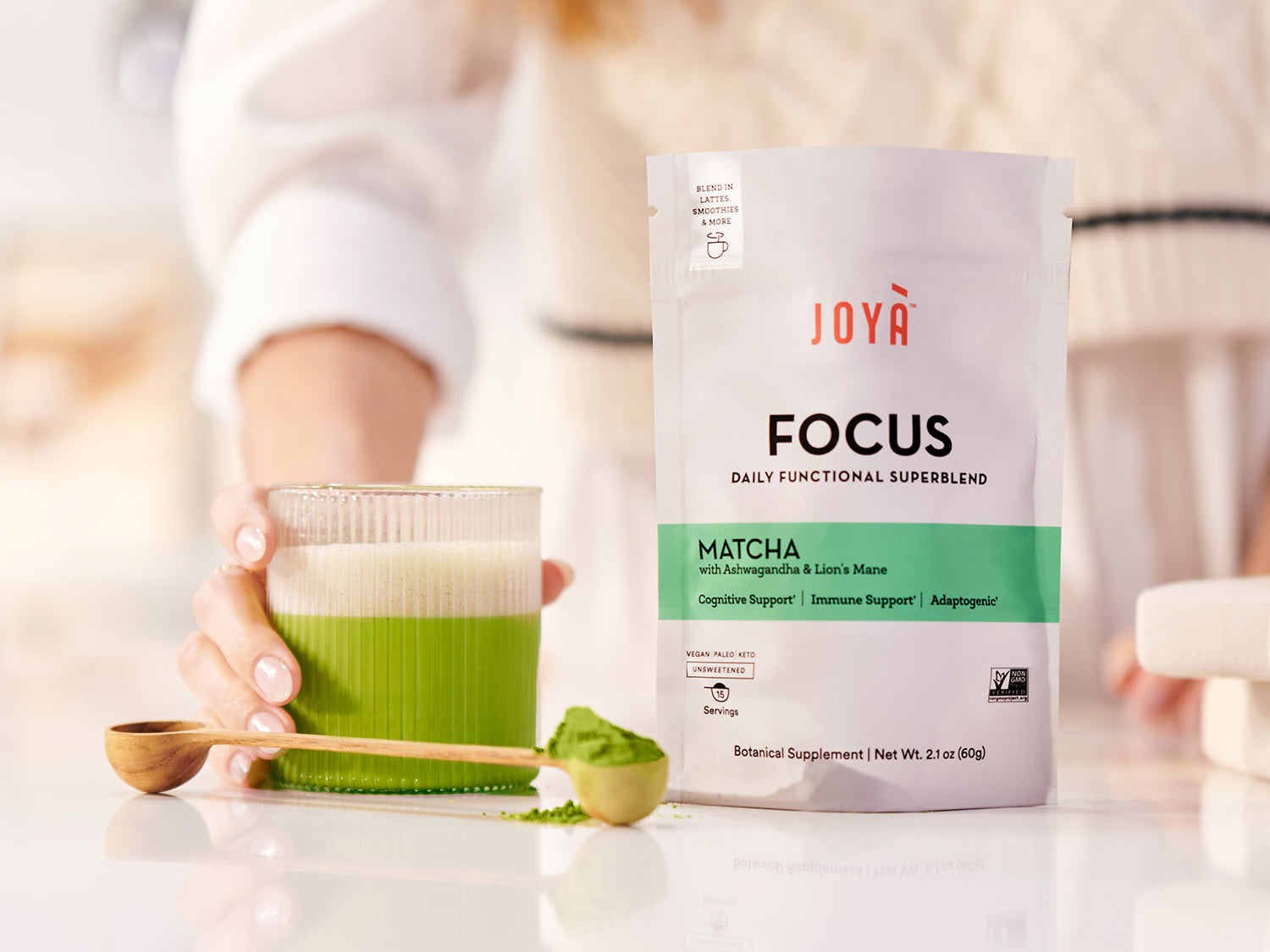 your elevated ritual
All in one daily scoop
It's as easy as one daily scoop of your favorite Superblend for foundational health and a functional boost when you need it most. For the perfect elevated latte:

Add 1 scoop to your favorite milk, hot or chilled.

Blend using a frother or blender.

Sweeten your superlatte if desired… and enjoy!
Subscription benefits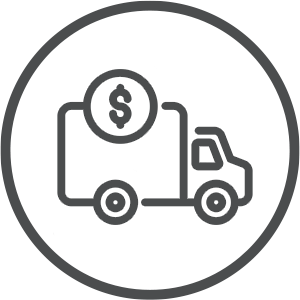 15% off + free shipping
Subscribers save and receive free shipping on every order.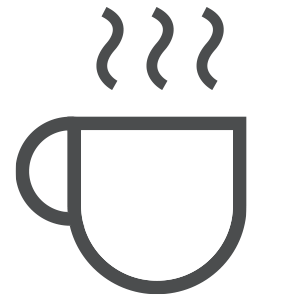 Free frother + spoon
Start your new healthy habit with everything you need to make the perfect Superblend every time.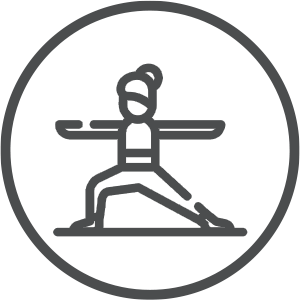 Modify any time
Modify, skip or cancel anytime. Because we know plans and habits change.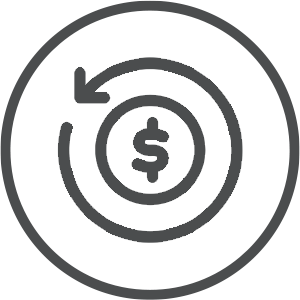 Money-back guarantee
Not satisfied for any reason? We stand by our products 100%, so it's on us.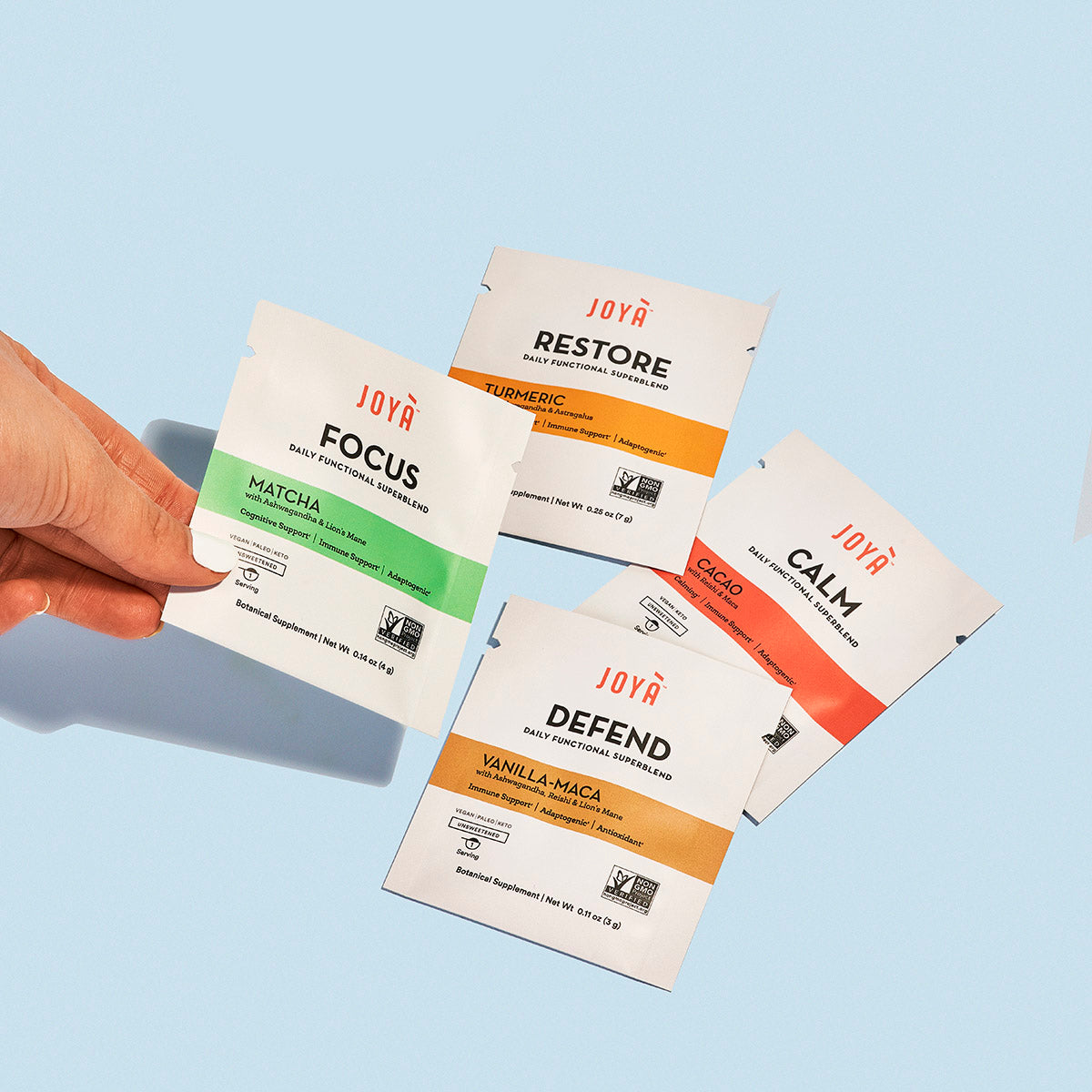 Not ready to subscribe?
Try all Superblends
The Sampler includes one serving of each of our chef-crafted Superblends. It's as easy as adding one packet to your favorite milk, blending, and enjoying!
Only $12 + free shipping